Annual Faculty Evaluation Process
"Equitable policies ensure that rigorous criteria are applied in ways that reflect the actual academic labor of each candidate — as opposed to a single, unvarying standard that privileges certain life contexts and penalizes others."
Kevin Gannon, "Faculty Evaluation After the Pandemic," The Chronicle of Higher Education, June 9, 2021
Standard Timelines for Faculty, Staff, and Administrative Faculty Evaluations
Process for Spring 2023
Evaluating Faculty During the Pandemic: Guidance for Reviewers and Supervisors
December 19, 2022
The Office of the Provost and the Faculty Senate have declared the calendar year 2021 and academic year 2021-2022 as an "affected term," per the Faculty Evaluation Procedural Appendix. As a result, the following modifications have been made to the evaluation process that will occur during the Spring 2023 semester. 
As was the case last year, the goal of these modifications is to provide faculty with the option and tools to document the impact of COVID-19 on their professional responsibilities so that their performance evaluation appropriately reflects the realities of working under pandemic conditions.
If you have any questions about either initiative, please reach out to your Chair, Dean, or the Provost's Office. Find the FAQ page here.
Deadlines for faculty evaluations

: 

February 1

for faculty to submit self-evaluations and complete activity reporting in Faculty 180 to the supervisor.

April 2

for supervisors to complete evaluations.

April 16

for faculty to acknowledge the evaluation (and for it to be available to the dean).

Deadlines for administrative faculty:

Annual evaluations of department chairs/heads/directors should be submitted by Deans after the deadline for receiving faculty feedback–April 1–and before the end of the fiscal year (July 31) (see Policy 4530).
Annual evaluations for assistant/associate deans should be submitted before the end of the fiscal year (July 31). Deans set the timeline and process for soliciting feedback from college personnel.
Annual evaluations for academic deans should be submitted according to the timeline and processes set forth in Policy 4520.

Option to include a Pandemic Impact Statement.

Faculty will be expected to follow their college, school, and/or department expectations for completing their activity reports in Faculty 180 and submitting any reflections or self-evaluations that are required. However, this year faculty will have the

option

to submit a

Pandemic

Impact Statement with their materials. See

Guidelines for Optional Pandemic Impact Statements

.

Option to note the impact of the pandemic on individual faculty activities

.

  Faculty will continue to have the option to note the type of impact the pandemic has had on their specific activities for 2022 using the drop-down Activity Classifications in Faculty 180.

Option to apply post-hoc workload adjustments

.  Faculty will continue to have the option to apply

post-hoc workload adjustments

that are calculated on the basis of formulas applied to self-reported inputs. These adjustments rebalance the emphasis for evaluators in determining and documenting performance ratings for each area of responsibility.
2-8-2022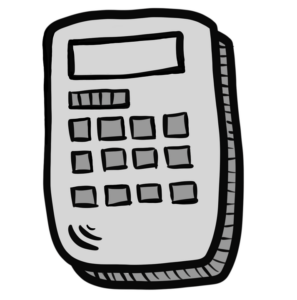 Workload Calculators have been updated 
2-9-2022
The following language has been added to Policies 4290, 4340, 4380, and 4560:
Given the unprecedented circumstances of the COVID-19 pandemic, a Faculty Evaluation Procedural Appendix was approved in December, 2020, to provide procedural guidance for individuals and committees regarding performance evaluation during any period of time that has been designated an "affected term." Accordingly, "[a]ll forms of Faculty performance evaluation that include an Affected Term within the review period shall be subject to the procedural adjustments described" in the Procedural Appendix. These adjustments include post-hoc workload adjustments. This Appendix has the force of policy. 
To date, the following semesters have been declared affected terms:
Spring/Summer/Fall 2020 

Spring/Summer/Fall 2021

Spring 2022 
Supervisors and faculty reviewers must apply the principles for evaluation outlined in the Appendix for all faculty during those periods, no subsequent reviewer may change them.
Annual Evaluation Materials
Annual Evaluation Materials
Timeline and Tasks
No later than February 1st, all benefit-eligible faculty members are expected to
Enter their professional activities in Faculty 180 

Designate appropriate COVID-19 Impact in the activity drop-down menus

Enter their assigned workload using the "Workload" screen in Faculty 180 (on the "Activities" screen)
Optional: faculty members may elect to adjust their workload for 2022 retrospectively using the post-hoc workload calculators to account for disruptions in their work
Follow their unit's requirements for a self-evaluation or other reflective statements/materials
Optional: faculty members may elect to include a brief Pandemic Impact Statement to provide context for their work and the effects of the pandemic on their productivity.
Assumptions/ Expectations
Activity classifications in Faculty 180 include options to describe COVID-19 impact and to categorize activities by Boyer classification (informational purposes only)

Course evaluations must be included in F180 for Spring 2022 and Fall 2022 as part of the record, but only used for formative assessment (not punitive)
Soliciting student feedback is important for the purpose of formative self-assessment by faculty members, but student course evaluations shall not be used as the sole basis for evaluating teaching. (Unless related to issues in previous evaluations)

Expectations for scholarship/creative activity, teaching, and service must be adjusted to reflect the actual conditions of the faculty member and the adjusted workload percentage in that area.

Supervisors will adhere to the evaluation guidelines in the Faculty Evaluation Procedural Appendix when evaluating faculty during an Affected Term (2021).