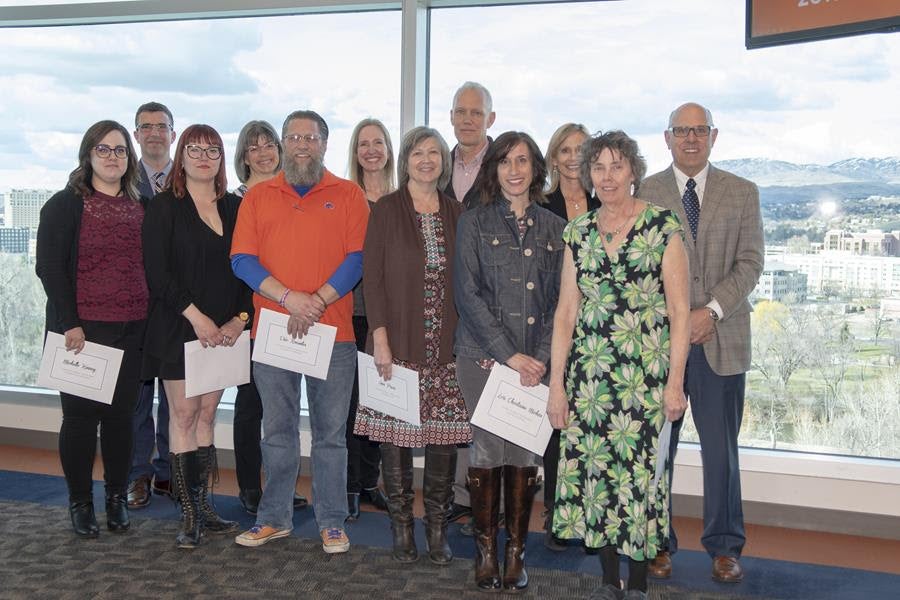 University Foundations held its first faculty summit on Friday, March 29, which gathered together faculty from across the university to talk about Boise State's general education courses, from Geology 100 to Spanish 101.
Faculty attended a plenary session of the summit focused on better transmitting the importance of general education and the University's shared learning goals to students. Then faculty split up to join one of 10 breakout workshops to more deeply consider their own courses and disciplinary categories.
The faculty summit closed with Boise State's first annual University Foundations teaching awards, celebrating exemplary teaching for non-majors. Faculty were nominated by fellow instructors or department chairs based on evidence of exemplary teaching, creativity in course design or implementation, and excellence in translating disciplinary methods of inquiry to non-majors.
"These are faculty that have not often been recognized for their efforts and I was very happy to be able to recognize their exceptional contributions," said Professor John Bieter, interim director of the program.
The following instructors received awards for their excellent teaching:
READ MORE – Educators Honored with University Foundations Awards