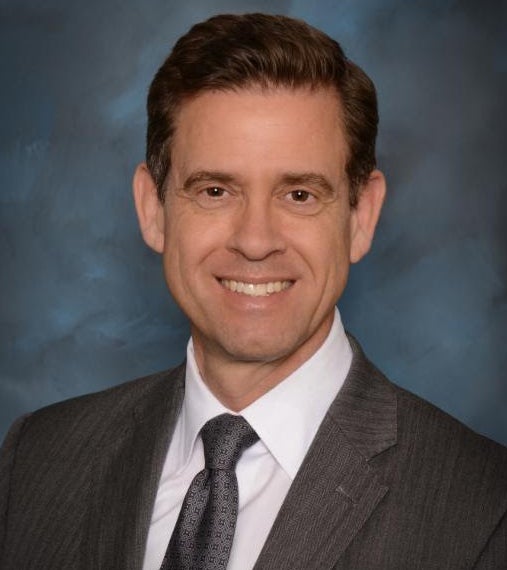 Andrew J. Scoggin is a founding member of the Albertsons LLC management team. He and his seven management partners founded Albertsons LLC in 2006 with private equity backing and acquired and turned around a portion of the struggling Albertsons Inc. grocery chain. After successfully improving the performance of the acquired Albertsons stores, Mr. Scoggin and his partners, through acquisition and organic growth, grew their initial business from a regional chain with $4 billion in annual sales to the second-largest nationwide traditional grocery chain and the third-largest private company in the United States with more than $63 billion in annual sales.
Mr. Scoggin is a member of the executive committee of the company with responsibilities across numerous functions of the enterprise.
Prior to the founding of Albertsons LLC, Mr. Scoggin spent 13 years in various, increasing roles of responsibility at the former Albertsons Inc. supermarket chain. Mr. Scoggin began his career as a lawyer with a San Francisco Bay area law firm.
Mr. Scoggin is also an active investor. Through various companies that he owns, he controls a real estate portfolio of multi-family, single-family and commercial properties. He invests in and serves on the boards of numerous for-profit businesses including an international specialty and organic foods business, Better Body Foods LLC, which he helped initially fund. Better Body Foods is approaching $100 million in annual sales. He is on the board of directors of Idaho First Bank, St. Luke's Health System, Idaho Shakespeare Festival, Idaho Technology Council and Trailhead Boise.
Mr. Scoggin is committed to helping drive continual improvement in the educational system of the State of Idaho. To that end, he is chairman of the Idaho Business for Education, a statewide business association with more than 230 businesses across the state. In 2016, Governor Butch Otter appointed Mr. Scoggin to a five-year term as one of the eight members of the Idaho State Board of Education. In that role, he serves as a trustee on the boards of Boise State University, Idaho State University and Lewis & Clark State College and he serves as a regent on the University of Idaho Board of Regents.
Throughout his career, Mr. Scoggin has focused volunteer work on supporting, solving and preventing homelessness. He currently serves as the president of the board of directors of the Interfaith Sanctuary homeless shelter.
He is a member of the Boise City Police Chief's Citizen Advisory Committee and is also a past chairman of Global Talent Idaho's Careers for Change which endeavors to employ refugees, who have recently relocated to Idaho, in well-paying career positions.
Back to Entrepreneur Connect.