Winter Commencement 2019
Congratulations Graduates!
Celebrating your success
This winter, 2,185 students were eligible to receive 2,472 degrees and certificates, including 27 doctoral degrees; 444 were eligible for honors: 231 cum laude, 165 magna cum laude and 48 summa cum laude. In total, the university expects to award well over 4,000 degrees this academic year.
Student commencement speaker
Jacob Pintar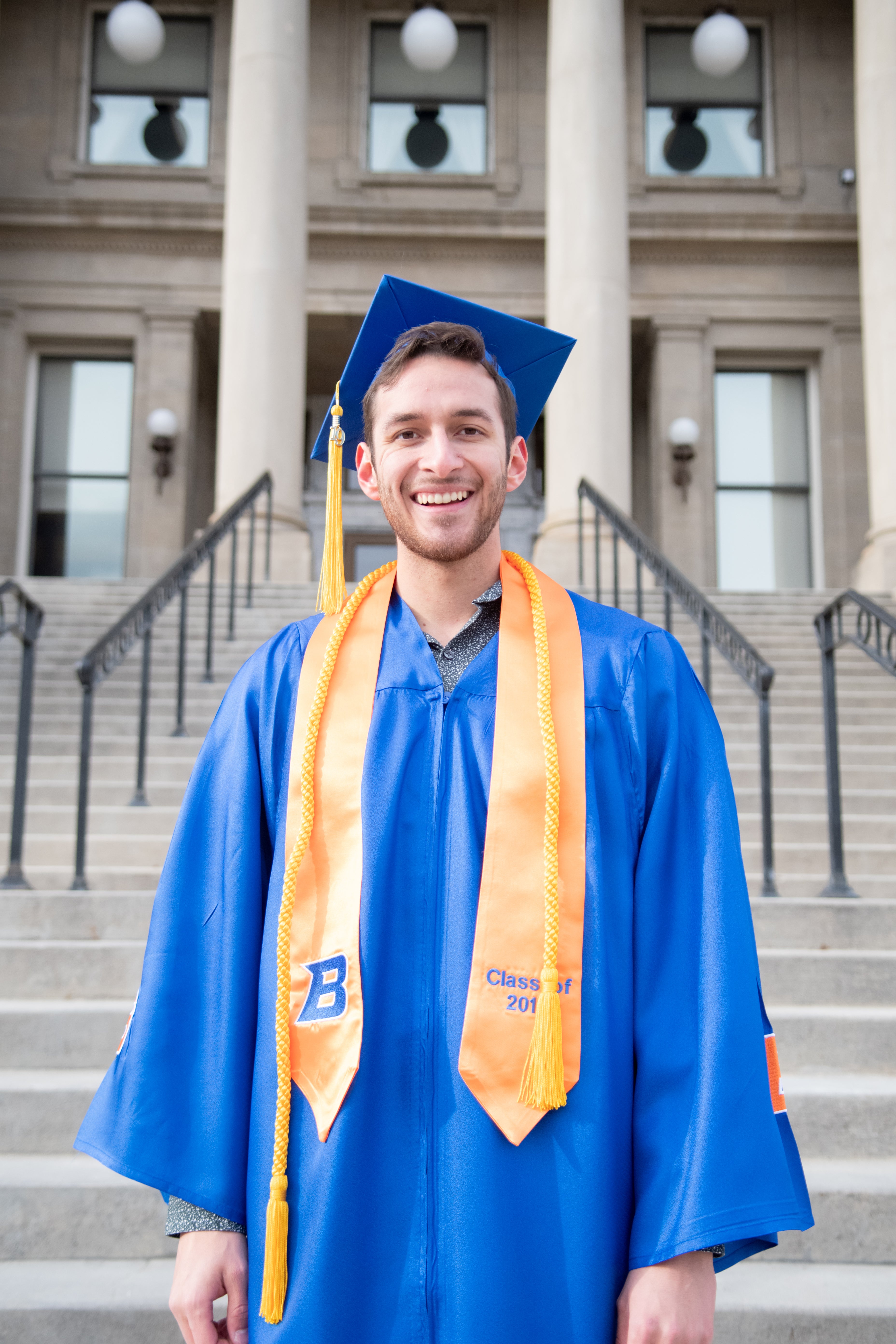 Boise native Jacob Pintar represented the class of 2019 as student speaker.
Pintar graduated with a bachelor of science degree in political science and a minor in economics. He is a member of the Honors College, where he served as a mentor for other students. He also served internships in the offices of U.S. Sen. James Risch and Idaho Gov. C.L. "Butch" Otter, and plans to pursue a Fulbright Fellowship or attend law school.
Pintar encouraged his classmates to commit to something they believe in, and to believe in the power of people.
"As we take that leap of faith to whatever we're doing after this, let us take a leap of faith in our relationships, too," he said. "As you go from here, remember the people in your life. If they've found something in you to believe in, then surely you can too. After all, life is not meant to be lived alone, but rather, together."