Accessing My Boisestate Account
Step-by-step Instructions
Step 2
Enter your Boise State ID number and passphrase.
Step 3
If you have not logged into my.boisestate.edu before, you will need to create a password using the Reset/Create Password button. You will need your instructor ID number which was sent to you via email when the PD course was created.
Step 4
Click on the Employee button in the top navigation bar.
Step 5
Click on the Campus Solutions(PeopleSoft) button from the Services menu options on the right.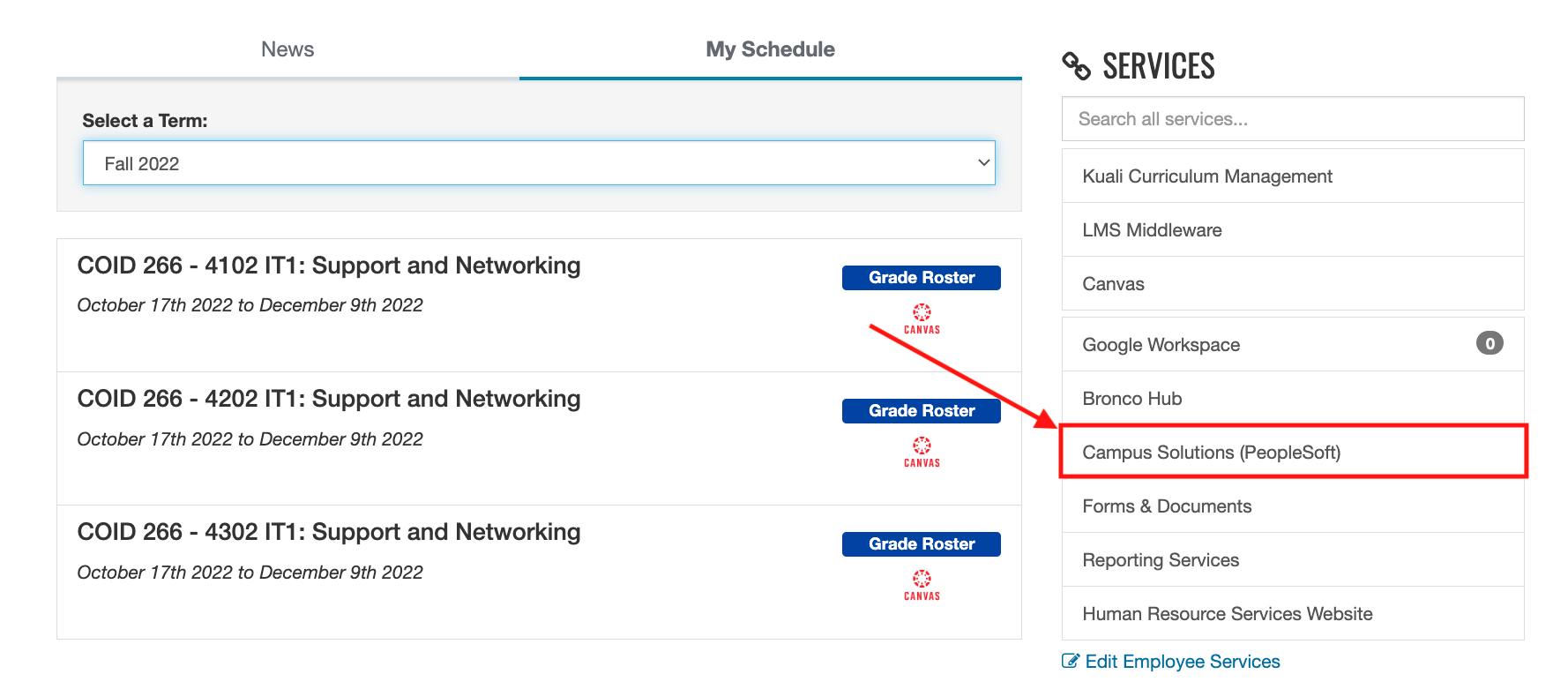 Viewing Class Roster and Posting Grades
Step by step instructions on how to view your class roster or how to post grades.