Anna Ulrich, MSN, MEd, RN
Adjunct Faculty, School of Nursing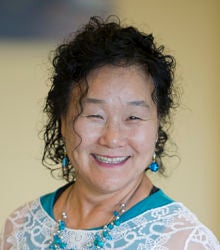 Anna Ulrich joined the School of Nursing in 2016. She has been an adjunct clinical instructor for Boise State University, Idaho State University, Northwest Nazarene University and a full time faculty for College of Western Idaho School of Nursing.  She enjoys helping adult learners realize their academic and professional goals. She has a passion to facilitate critical thinking in nursing students resulting in patient-centered care in accordance with the Institute of Medicine description of safe quality care.
Ulrich began her medical profession as a dental Hygienist in the United States Air Force.  After four years of service and receiving an honorable discharge, she earned an Associate of Science as a Licensed Practical Nurse followed by an Associate of Science as a Registered Nurse. She has worked as a staff nurse for over 38 years on Medical-Surgical, Labor and Delivery, Orthopedic, Oncology, and Emergency Units.  Ulrich was a staff nurse and a clinical educator for hospitals in Arizona, Washington, and Idaho.
After homeschooling and raising three sons, Ulrich earned a Bachelor of Science in Nursing and a Master of Arts in Adult Education from University of Wyoming.  Recognizing the value of a Master of Science in Nursing Education, in 2015 Ulrich earned a Master of Science in Nursing Education from Nebraska Methodist College.
Ulrich maintains an American Heart Association certificate as an Advance Cardiac Life Support provider and a Basic Life Support Instructor. She is a member of the Idaho and American Nurses Association, the American Holistic Nurses Association and Mountain Plains Adult Education Association. In 2012 Ulrich was recognized by St. Luke's Health System with a Nurse Excellence award.  She finds joy in ministering to local intercultural groups and mentoring women of diverse cultures and needs. Away from work, Ulrich enjoys people, hiking, walking, learning, reading, and playing games especially scrabble.