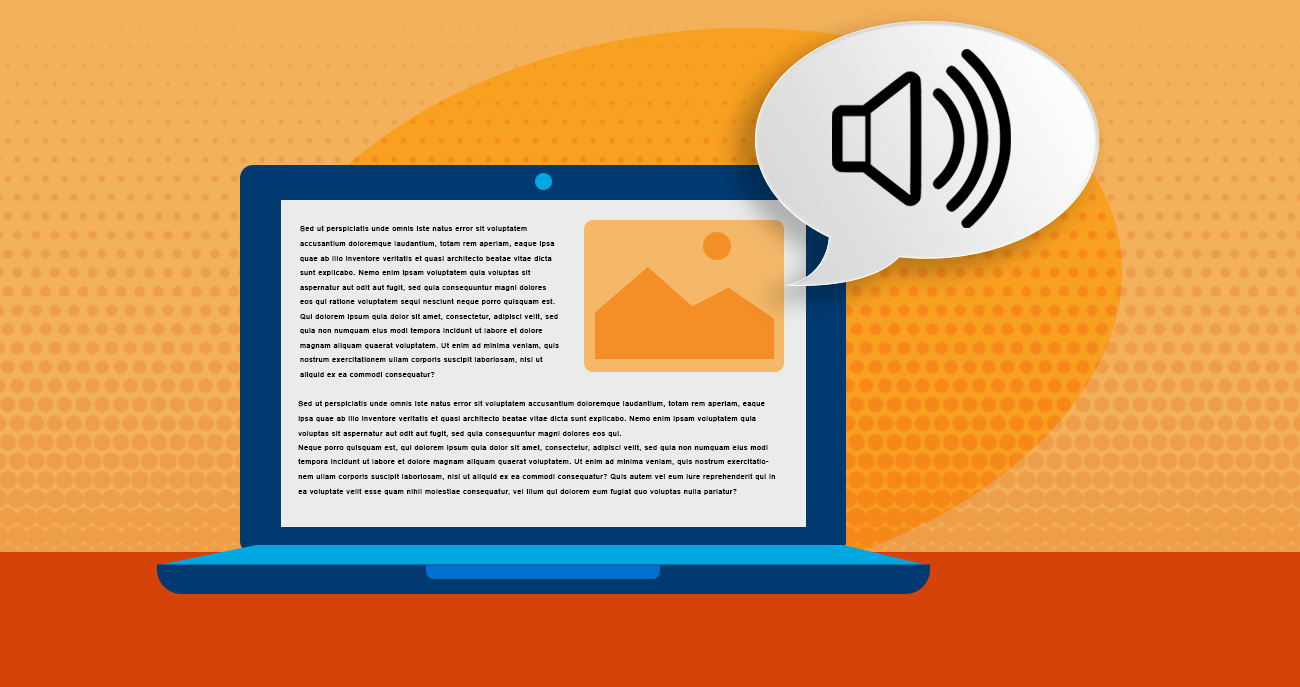 Images serve several purposes on Boise State websites, whether decorative, informative, functional or complex.
The purpose of the image is really what determines the alternative text content authors should include to ensure people of all abilities can understand web pages (and electronic documents!).
To ensure all images on Boise State websites are accessible, our Web Accessibility Team challenges site administrators and authors to do the following:
March 2019: Review your decorative images.
April 2019: Review your images for text.
May 2019: Create a department plan for maintaining image accessibility.
No matter the size of your website, these challenges are attainable by everyone if you do a bit of planning beforehand.
Learn how to review decorative images on your site by watching our video:
Additional information about reviewing images and maintaining image accessibility is available on Boise State Webguide.
For assistance with web accessibility, contact the Help Desk at (208) 426-4357, or email helpdesk@boisestate.edu.