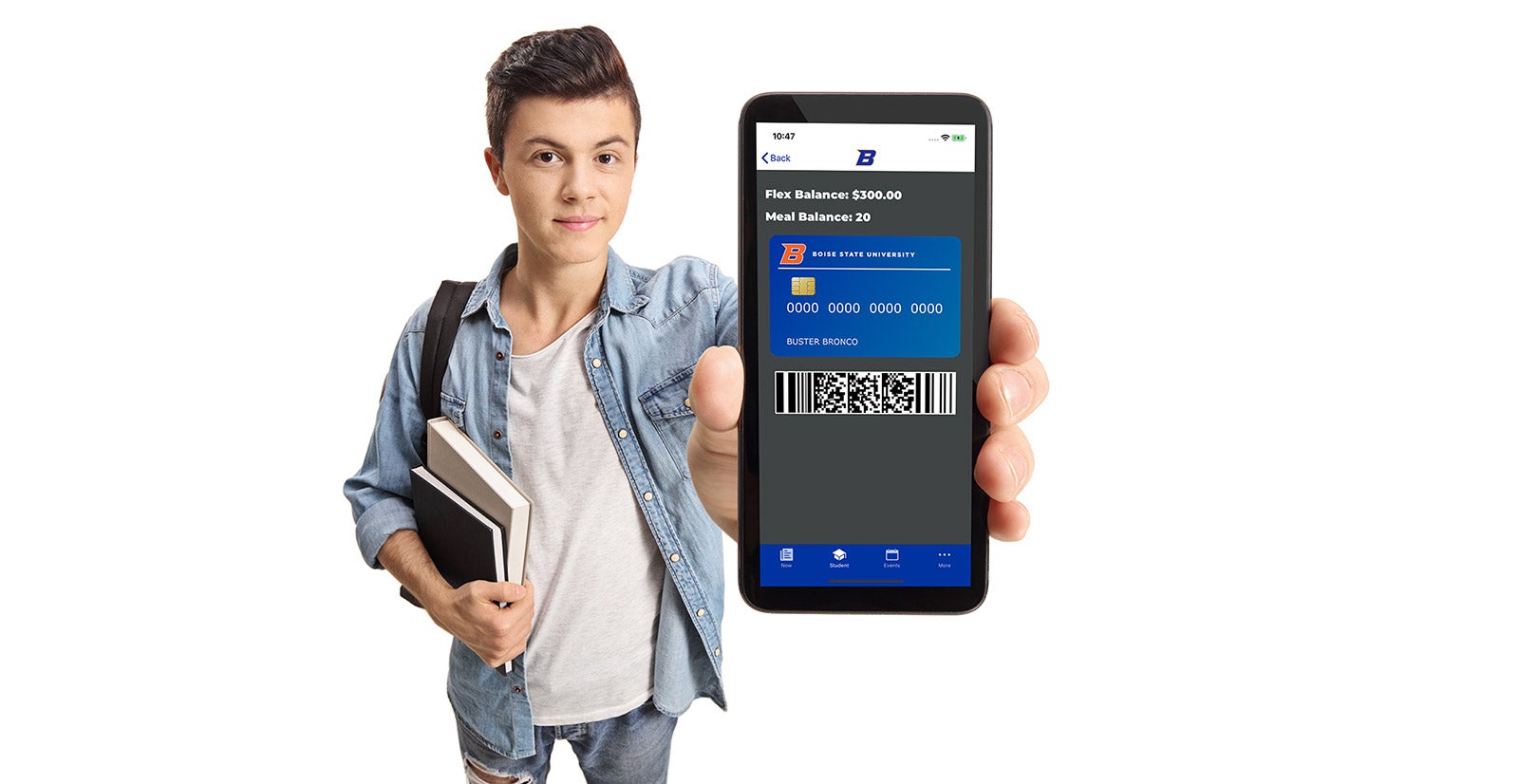 Introducing Boise State Mobile
Redesigned from the ground up, Boise State Mobile provides access to your information, the way you want it.
Sign in once, stay signed in (until your next password reset).
View your registered courses, and use geolocation features to find your classroom.
If you have meal plans or flex dollars, scan your Bronco Card in the app at University Dining Services locations.
Add reminders to your calendar for Blackboard assignment due dates.
Check your BroncoPrint balance wherever you are.
Stream University Pulse or Boise State Public Radio in the app.
Browse University events, and add to your calendar.
And much more!
About the Boise State Mobile App
Created with smartphone features in mind, Boise State Mobile replaces the myBoiseState Mobile app.
(You can continue to access myBoiseState features by opening a web browser on your phone and pointing to my.boisestate.edu.)
The initial feature focus is for Boise State students, and we encourage our student community to provide feedback to help us improve the app over time.
University faculty and staff may provide feedback for enhancements and feature requests through the app as well.
More Information
Visit our Boise State Mobile page for additional information, device requirements, and download details.
For assistance, contact the Help Desk at (208) 426-4357 or helpdesk@boisestate.edu.