These links are all associated with organizations, companies, and charities that work hard to help and support people everywhere.
---
An archived edition of the CORK DATABASE is now online. Developed for the Dartmouth Medical School by Jean Kinney, CORK indexes resources about alcohol, other drugs, and behavioral addictions from the years 1970 to 2014 (with selected records prior to 1970). The database is bibliographic, including mostly abstracted journal articles, but also some books, book chapters, reports, and conference papers. The Hazelden Betty Ford Foundation is now hosting CORK and is committed to preserving this rich and unique literature resource for both the addictions and information fields, and making it freely available to all online searchers. We encourage you to search its 121,000+ records to create a bibliographic listing of your topic, and then to take that list to your own librarian/library for assistance in retrieval of the full documents.
---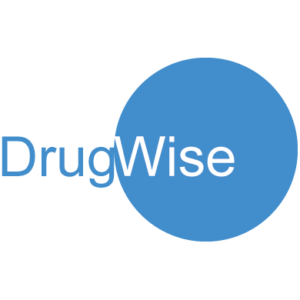 The mission of DrugWise follows very much in the tradition of DrugScope – and for those of you with long memories, its predecessor – the Institute for the Study of Drug Dependence – to provide drug information which is topical, evidence-based, and non-judgmental – and to promote this through media work, public speaking, and lecturing.
---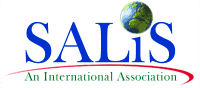 THE SALIS COLLECTION: ALCOHOL, TOBACCO, AND OTHER DRUGS THE SALIS COLLECTION includes key seminal, full-text books, reports, documents, and other literature. Its subjects include both legal and illegal drugs, the use and misuse of chemicals, the role of education and prevention, physical health and mental health aspects, drug policy, legal issues, and more. It is international in its scope, and covers a wide number of disciplines. THE SALIS COLLECTION is produced by SALIS (Substance Abuse Librarians and Information Specialists).
---

SALIS (Substance Abuse Librarians & Information Specialists) is an international association of individuals and organizations with special interests in the exchange and dissemination of alcohol, tobacco, and other drug (ATOD) information.
---

Following last year's 20th anniversary edition, the World Drug Report 2018 is again presented in a special five-booklet format designed to enhance reader friendliness while maintaining the wealth of information contained within.
Booklet 1 (PDF) summarizes the content of the four subsequent substantive booklets and presents policy implications drawn from their findings. Booklet 2 (PDF) provides a global overview of the latest estimates of and trends in the supply, use and health consequences of drugs. Booklet 3 (PDF) examines current estimates of and trends in the cultivation, production and consumption of the three plant-based drugs (cocaine, opiates and cannabis), reviews the latest developments in cannabis policies and provides an analysis of the global synthetic drugs market, including new psychoactive substances. Booklet 4 (PDF) looks at the extent of drug use across age groups, particularly among young and older people, by reviewing the risks and vulnerabilities to drug use in young people, the health and social consequences they experience and their role in drug supply, as well as highlighting issues related to the health care needs of older people who use drugs. Finally, Booklet 5 (PDF) focuses on the specific issues related to drug use among women, including the social and health consequences of drug use and access to treatment by women with drug use disorders; it also discusses the role played by women in the drug supply chain.