Invitational Summer Institute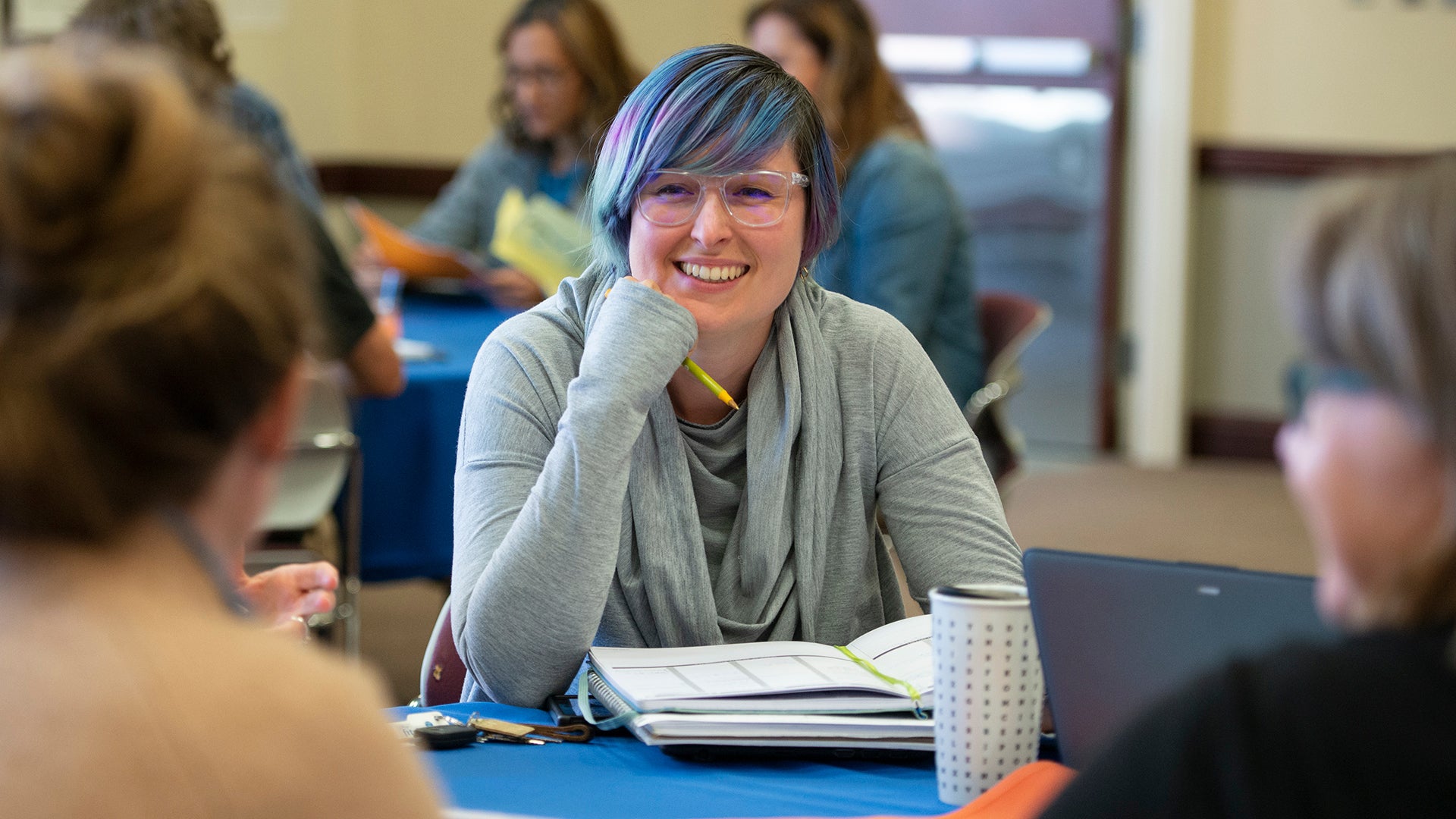 16th Annual Boise State Writing Project
The Boise State Writing Project is a subsidiary of the National Writing Project and sponsored by Boise State University.  The project is dedicated to the improvement of literacy instruction in our nation's schools through the means of composition, because it is a unique and powerful way of learning and knowing in all curricular areas and at all grade levels.  The idea is that teachers are professionals who must practice what they teach and therefore, should be paid for their expertise.  The project is also dedicated to fostering an interdisciplinary community and support system of teachers from all grade levels and across the curriculum.
The Invitational Summer Institute will reconvene with a two day pre-institute on:
April 9, 2021- 4:00 pm – 9:00 pm
April 10, 2021 – 8:00 am – 5:00 pm
Invitational Summer Institute – June 7 – June 30, 2021
June 7 – 12, 2021
June 15 – 18, 2021
June 21 – 25, 2021
June 28 – 30, 2021
There will be one in-service day a month (Sept 2021 – April 2022)
Discover opportunities for instructional leadership
Discover the latest in literacy pedagogy
Share and work on your own teaching and writing
Learn about implementing the Common Core State Standards and the next generation of assessments from our national level implementation team
Network with innovative and dedicated teachers in Idaho and across the country
Learn to teach any subject more effectively through the use of writing, other forms of composition, literacy and technology
Earn 9 graduate credits FOR FREE!
For more information contact the Co-Directors:
Jim Fredricksen  jimfredricksen@boisestate.edu
Amber Warrington  amberwarrington@boisestate.edu
Jeff Wilhelm  jwilhelm@boisestate.edu
Administrative Assistant: Dawn Brown dawnbrown1@boisestate.edu