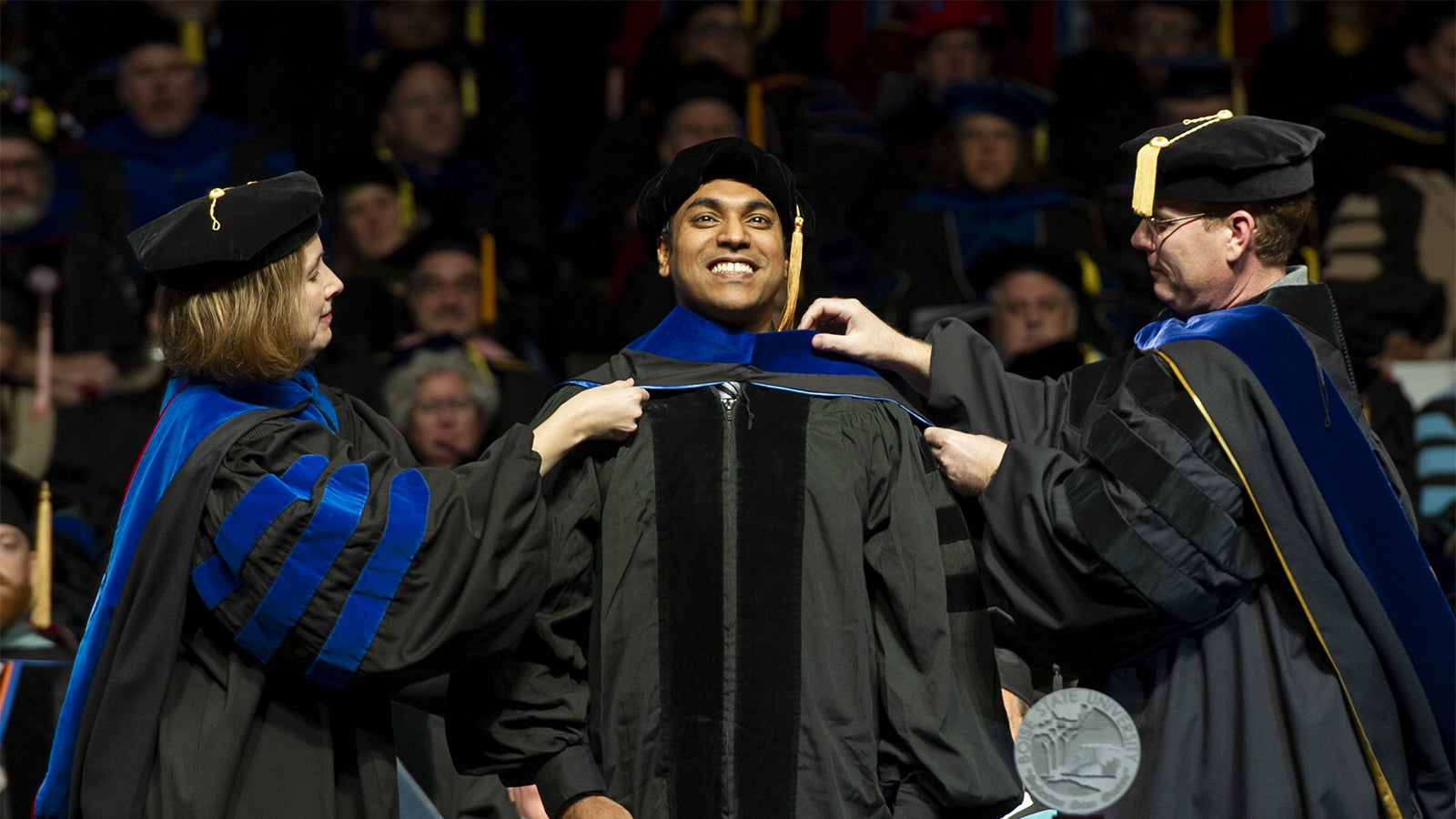 Boise State University is now a doctoral university with "high research activity" according to the nation's premier college classification system.
Idaho's largest public university, which was bumped into the overall doctoral research class in 2016, now joins the University of Idaho and Idaho State University in the second-highest research category in the Carnegie Classification of Institutions of Higher Education.
"This designation is the latest external validation of Boise State's continued evolution as a doctoral research university, which is so critical to the vitality of a growing metropolitan area," said Interim President Martin Schimpf.
"It is a testament to the world-class research and creativity of our faculty, high-quality lab and field work of our students, and commitment to continuous improvement that unites the faculty, staff and administration of Boise State."
Former President Bob Kustra laid out a vision in 2003 for Boise State to become a metropolitan research university of distinction. Schimpf, who served as provost and vice president for academic affairs, and other campus leaders worked alongside Kustra to build the university into the doctoral institution that it is today.
Boise State has had one of the fastest-growing graduate schools in the country, with some 3,000 students in both on-campus and online programs this year, and is home to Idaho's fastest-growing research enterprise — research awards, which have more than doubled since 2003, topped $50 million last year and were just shy of that this year.
The Idaho State Board of Education recently approved Boise State's 12th doctoral degree, in biomedical engineering, which joins other transdisciplinary advanced degrees targeted at Idaho industry and community needs. They include biomolecular science; ecology, evolution and behavior; materials science and engineering; computing; education; geosciences; public policy and administration and more. Some 350 students are enrolled in Ph.D. and other doctoral programs at Boise State today.
Other recent milestones, accolades and recognitions for Boise State include:
• Being named one of the most innovative national universities in the country for 2019 in a survey of university leaders from across the country as part of the U.S. News and World Report annual college rankings.
• Topping 25,000 students for the first time this past fall.
• Being one of five finalists for the Association of Public and Land-Grant Universities (APLU)' 2017 Project Degree Completion Award, which recognizes institutions that employ innovative approaches to improve retention and degree completion.
• Setting a new record for the number of graduates each year for a decade.
• Earning the Community Engagement Classification from the Carnegie Foundation for the Advancement of Teaching.
• Being one of just 16 institutions in the country recognized in 2013 as a top Innovation and Economic Prosperity University by the APLU.