The College of Business and Economics (COBE) will host the second event in the Entrepreneur Connect Speaker Series titled "Starting ClickBank and Kount: Founder Eileen Langan Barber and Founding CEO Brad Wiskirchen Share Their Stories." The series, launched by COBE Interim Dean Mark Bannister in fall 2018, aims to connect entrepreneurs with students and the community to share stories and advice in a casual, open setting.
The event is 3 p.m. Wednesday, Feb. 6, in the Skaggs Hall of Learning (Micron Business and Economics Building room 1301). The event is free and open to the public. After the main presentation, Barber and Wiskirchen will spend time answering student questions.
About the Speakers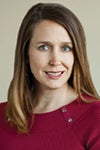 Barber co-founded Keynetics along with Geoff Hoyl and Timothy Barber in 1998 and has served on its board of directors ever since. Keynetics, the parent company of ClickBank and Kount, has grown to become Idaho's largest privately held technology company.
She has been involved in the continued growth and expansion of Keynetics and subsidiaries ClickBank and Kount, building a global reputation for quality solutions in the e-commerce industry.
Barber currently serves on the board of several non-profits including Idaho Shakespeare Festival, Boise State University Foundation, Trailhead and Small Village Foundation. She earned a bachelor of arts in chemistry from Virginia Tech in 1991.

Wiskirchen is the founding CEO of Kount, a leading innovator of solutions for fraud and risk management. Prior to December 2015, he also was CEO of Keynetics and executive chairman of Keynetics' other subsidiary, ClickBank. Wiskirchen joined Keynetics in 2005. Under his guidance, Keynetics became one of the Pacific Northwest's largest privately held technology companies, and ClickBank grew to be one of the world's largest online retailers of digital goods.
Among his many other community involvements, Wiskirchen was the 2014-15 chairman of the board of the Salt Lake City Branch of the Federal Reserve Bank of San Francisco. He was a member of the board for three years prior to serving as the chairman. He currently serves on the high-level advisory group of the International Monetary Fund's Interdepartmental Working Group on Finance and Technology. He was awarded a juris doctor from the University of Notre Dame, and a bachelor of arts from Brigham Young University.