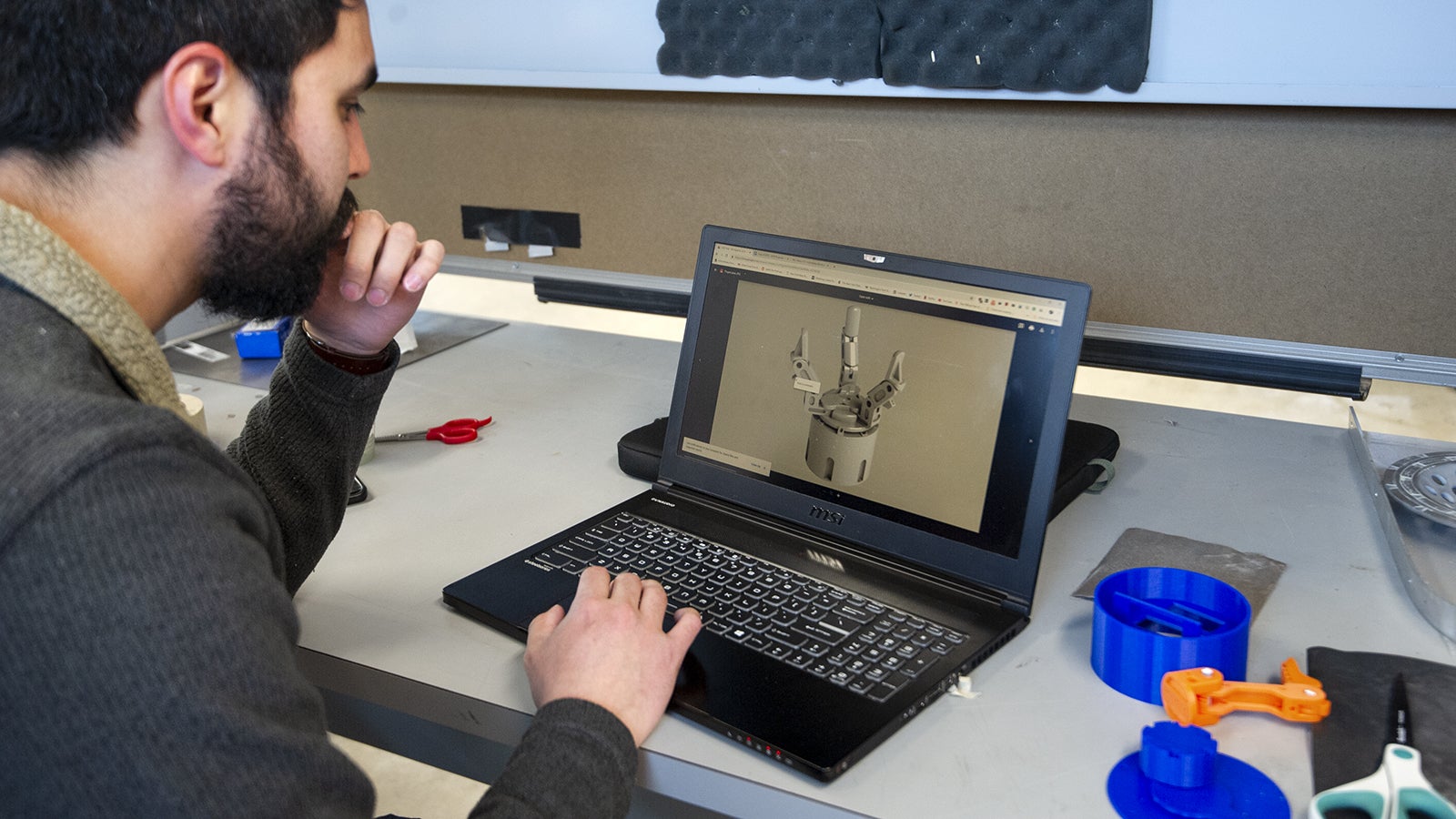 Inventing a new tool isn't easy. Inventing a new tool for use in outer space? Even more daunting. But that's the task Boise State's Microgravity Undergraduate Research Team is taking on through NASA's Micro-g NExT challenge. The program invites undergraduate teams to design and build a tool that addresses a current space exploration challenge.
"These are real solutions to problems NASA actually has," said team member Robin DeLeon, a senior mechanical engineering major and self-described "space geek."
"If a project is good enough, there's a chance NASA might adopt it," he said.
NASA is working on systems to explore beneath the icy surfaces of "ocean worlds" such as Europa and Enceladus – the moons of Jupiter and Saturn respectively. NASA has developed a mini-arm for remotely operated vehicles. It challenged students to create an end-effector – essentially a hand for the mini-arm – that can gather samples of ice and other materials.
"This is not just a mechanical device," said former astronaut Steve Swanson, a distinguished educator in residence at Boise State and team advisor. "This one is complicated, with electronics and software. It's a great challenge."
For all the high-end technology it must include, the end effector can weigh no more than two pounds.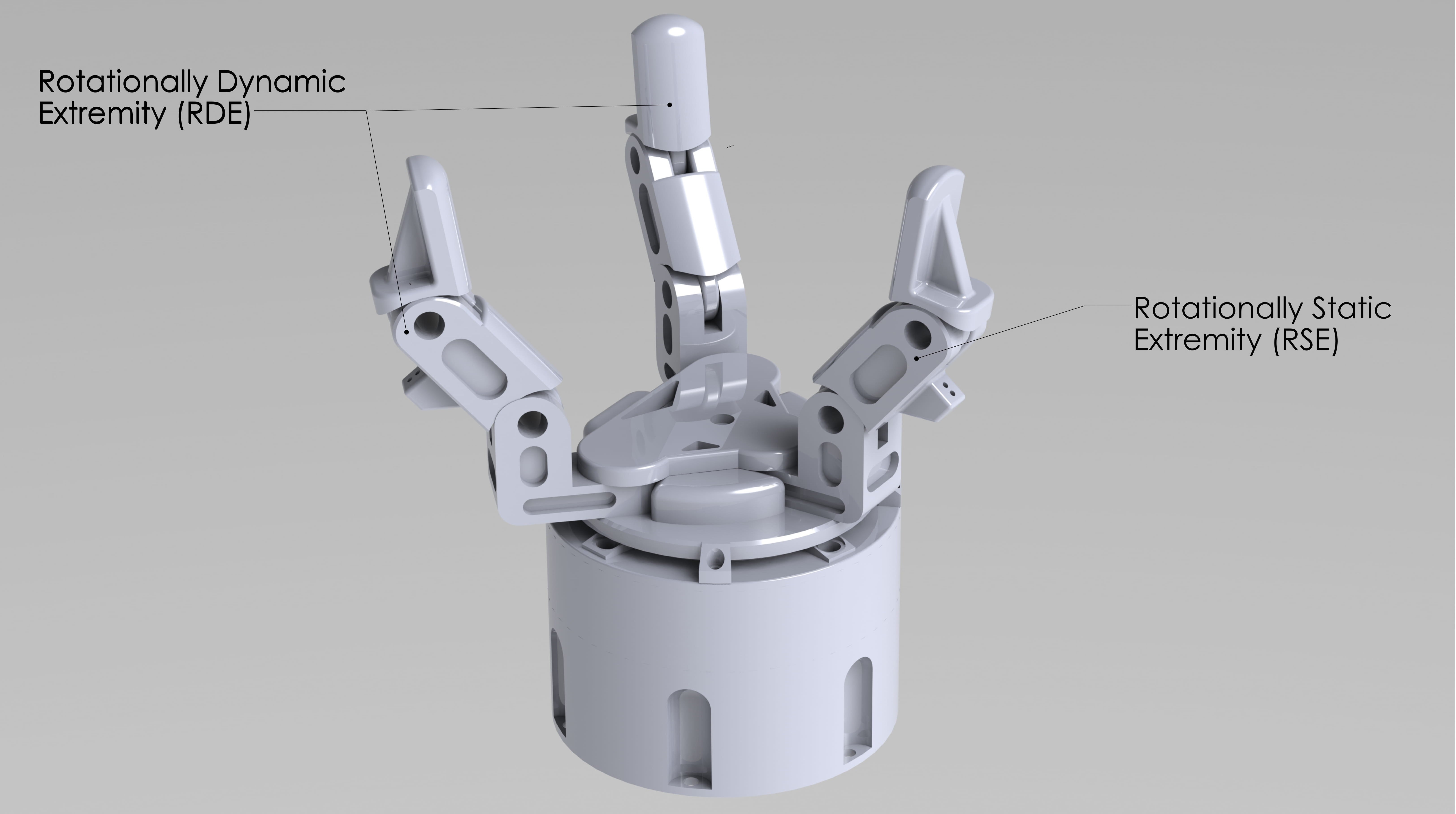 The Boise State team has been working on its design since last fall.
"This is one of the most ambitious projects the team has done," said team lead Ryan Caldwell, a junior majoring in mechanical engineering.
NASA invites only about half of the teams working on the challenge to come to the Johnson Space Center Neutral Buoyancy Laboratory in Houston. As it has consistently, the Boise State team again made the cut. In May, six members of the 25-member team will travel to Houston where professional divers will test the Boise State invention. The team will spend a week getting behind-the-scenes tours of the Space Center. Members will meet with engineers. They will have the chance to make contacts for potential internships and more.
Caldwell and DeLeon hope to work in the aerospace industry after they graduate. They traveled to Houston with last year's team.
"One of the best things about going to Houston is the people you meet and the talks you have," said Caldwell.
A favorite memory for both DeLeon and Caldwell was getting to sit down to dinner one night with a group of astronauts.
Spreading the word, stirring a love of science
Boise State began participating in the Micro-g NExT challenge close to a decade ago under the leadership of astronaut Barbara Morgan, Boise State distinguished educator in residence emeritus. Considering Morgan's years as a public school teacher, it's fitting that the Boise State team is participating in multiple educational outreach events for younger students throughout the year, one of NASA's requirements. These events, like the annual Aerospace Day in February, are intended to inspire local K-12 students' interest in STEM careers and opportunities, space exploration and current NASA missions.
"We're proud of our active school outreach," said Caldwell. "It takes a special talent to be able to explain a months-long project to a group of NASA scientists, but also to a group of first graders."
Boise State has plenty of smart students with impressive GPAs who can read textbooks and do well on exams, said DeLeon, who manages the team's social media presence.
"We have that. But we can also show that we can handle a real project, see where things go wrong, and solve problems," he said.