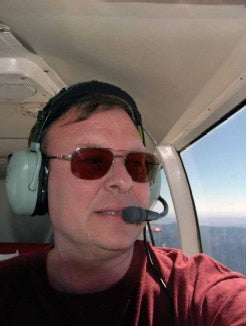 Clifford LeMaster, professor in the Department of Chemistry and Biochemistry, in collaboration with local surgeons Dr. Thomas Huntington and Dr. Ciara Huntington of St. Luke's Regional Medical Center, and Boise State students Jonathan Prince, Kerstin Hazelbaker, Bradley Lopes and Tyler Webb, recently published a manuscript titled "Safety First: Significant Risk of Air Embolism in Laparoscopic Gasketless Insufflation Systems" in the journal Surgical Endoscopy.
Gasketless insufflation systems are marketed for use in the United States and advertise the ability to prevent abdominal collapse and desufflation during laparoscopy. However, surgeons Thomas Huntington and Ciara Huntington raised concern for the potential entrainment of room air into the abdomen during laparoscopy and increased risk of fatal nitrogen embolism with these systems. The team's collaborative research efforts found these concerns to be justified.
The authors have submitted two separate Food and Drug Administration complaints with their experimental findings to communicate the potential hazard of these devices, and current marketers of this technology were approached directly by the research team with concerns for patient safety based on this research.
The team also will be contacting the European Medicines Evaluation Agency, which is the European Union's equivalent to the U.S. Food and Drug Administration, with the findings. LeMaster's research team plans future collaborative studies on the risks involved.