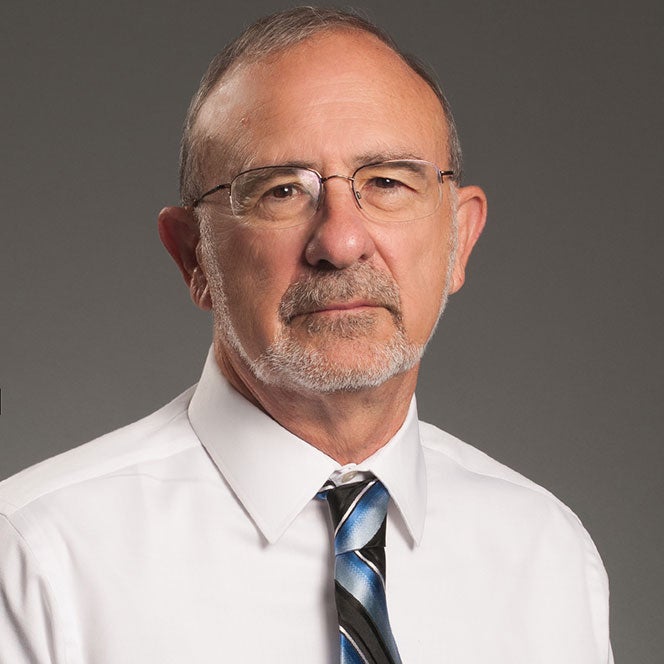 John Lampignano, visiting scholar in the School of Allied Health Sciences Department of Radiologic Sciences, was bestowed the highest honor given to members at this year's Association of Collegiate Educator in Radiologic Technology (ACERT) conference in Las Vegas in February.
Lampignano was named a life member of ACERT at the conference, a title awarded to individuals who have served ACERT in various roles, coupled with their overall contributions to the profession. Lampignano has been a member of ACERT since 1982 and served in roles including president, vice president and board chair.
Lampignano joined Boise State after teaching radiologic science at GateWay Community College in Phoenix since 1982. He and fellow radiologic sciences faculty member Leslie Kendrick are co-authors for the Bontrager Textbook of Radiographic Positioning and Related Anatomy.
ACERT is a national professional educator's organization dedicated to improving the quality of education among radiologic technology programs. It is through the leadership and foresight of past presidents that ACERT has been able to provide the professional collegiality that supports its membership as it encounters the new challenges in medical imaging and therapy education.
Learn more about ACERT.