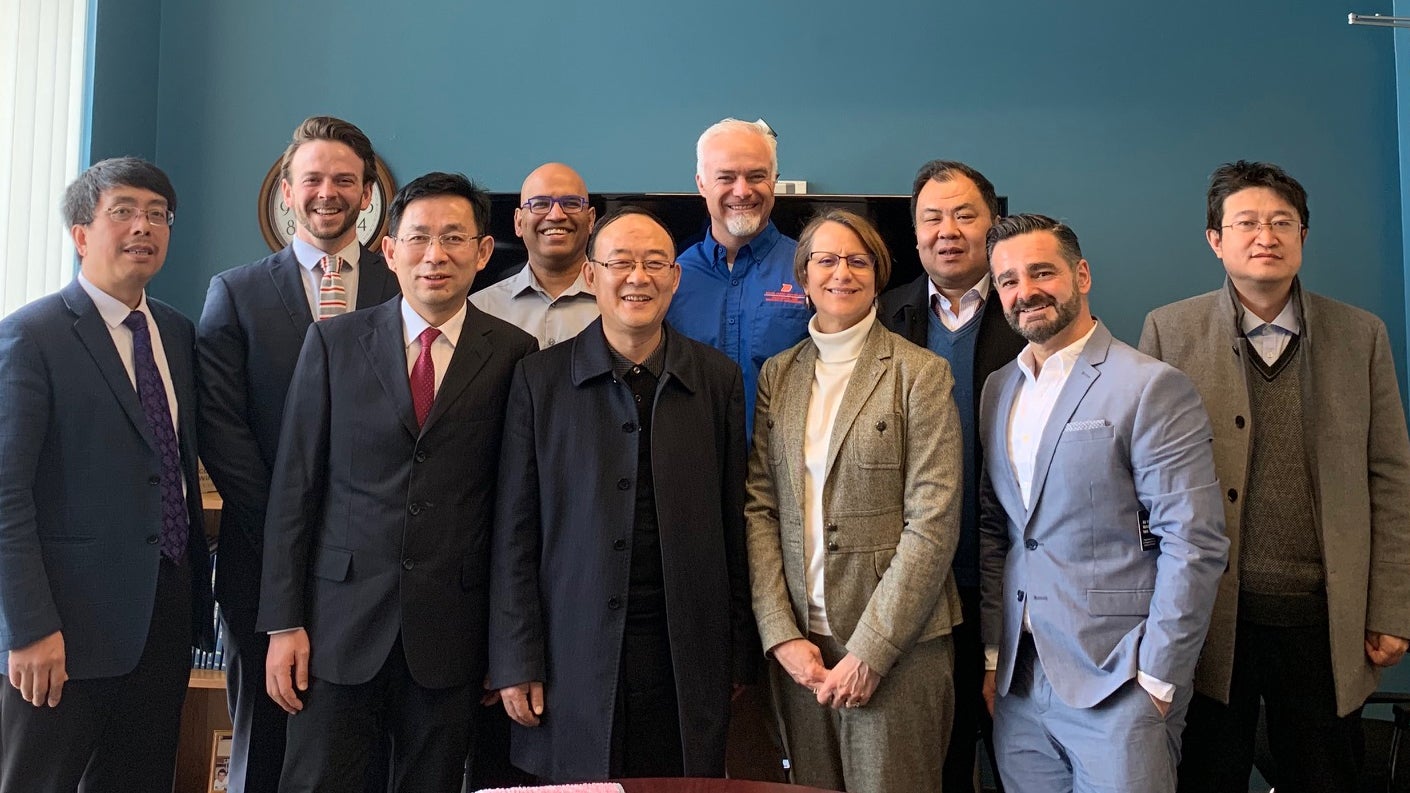 Boise State University received a high-profile Chinese delegation visiting campus from the Taiyuan Institute of Technology (Taiyuan, Shanxi) March 3-7, following an inaugural partnership brokered by the two universities last year. Through visits and meetings with College of Business and Economics and College of Engineering representatives, the two universities are exploring the following lines of collaboration:
Credit articulation (2+2) programs in the areas of engineering and/or business for undergraduate students. A (2+2) program allows for the transferring of credits, enabling a student to complete two years of credits at one university and then finish their degree at the partnering university.

Attracting Taiyuan Institute of Technology students to Boise State's master and doctoral degrees. 

Formulating a framework by which Taiyuan Institute of Technology students may join Boise State's accelerated master's programs, which offer students the ability to start working on their master courses while enrolled in their senior year of undergraduate study.

Research collaboration and faculty mobility to and from China for research projects.
"The visit accomplished the goal of getting to know each better and launch a long lasting cooperation for the benefit of both universities," said Wu Gang, the chairman of Taiyuan Institute of Technology.
In addition to Gang, the delegation included Zhang Xiaobin, head of Foreign Affairs Office; Niu Yulan, dean of Chemistry and Chemical Engineering; Li Zhenzhong, dean of Material Engineering; and Li Jianping, dean of Economics and Management.
While visiting Boise State, the delegation met with Mark Bannister and JoAnn Lighty, respective deans of the College of Business and Economics, and College of Engineering, as well as Gonzalo Bruce, assistant provost of the Center for Global Education.
The delegation also visited with tony Roark, provost and vice president for Academic Affairs. In addition, the delegation members toured the campus and met with Chinese students currently enrolled at Boise State and Chinese-born faculty members. The delegation received an introduction to the intensive English program, the computer science program, the library's MakerLab and research facilities both at COBE and COEN.