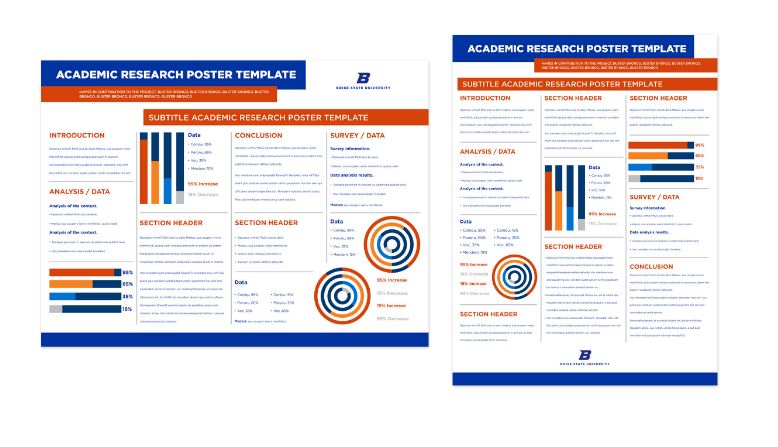 The design team at Printing and Graphics, along with the Office of Communications and Marketing and the university Brand Committee, are pleased to offer a new selection of marketing templates, including research poster templates. They can be found here: https://www.boisestate.edu/printing/marketing-templates/
These easy-to-use designs are available to assist any college, department, office or program to help showcase their research. The posters are available in horizontal and vertical options and can be downloaded and edited in PowerPoint or, for a small fee, can be created by a designer in Printing and Graphics. Other new templates include tabletop banners, tri-fold brochures, flyers, postcards and much more.
Users must be logged in to their boisestate.edu account in order to access and download the self-serve templates.