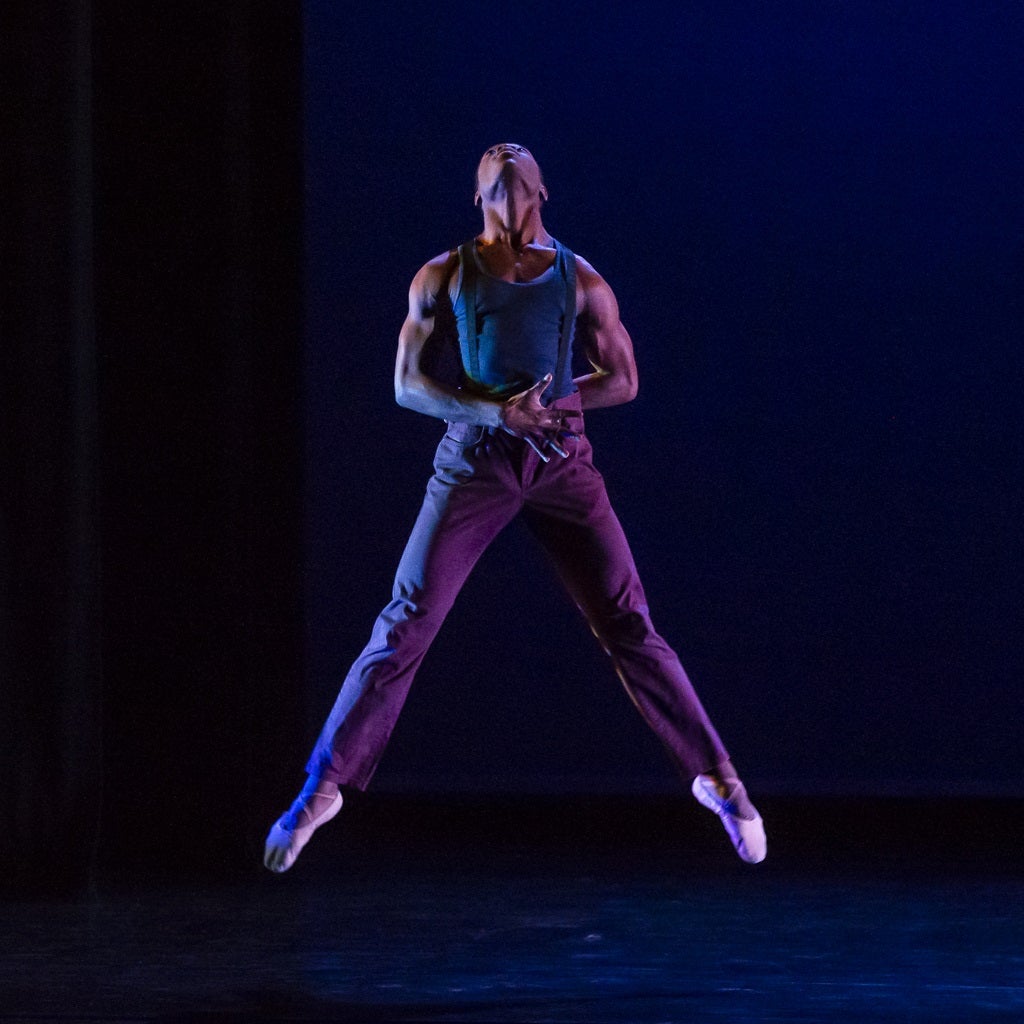 Idaho Dance Theatre presents Moving Forward, a selection of new choreographed dances that will be performed at 7:30 p.m. April 11-13, with a special 2 p.m. matinee April 13, in the Boise State Special Events Center.
Tickets are available each night at the Special Events Center Box Office an hour before each performance and at: www.idahodancetheatre.org
Choreographer and Boise native Jenn Freeman has created a solo show – set to live music – that will be performed by fellow Boise native Barry Gans, who is working on his his bachelor's in dance at Julliard.
Marla Hansen will premier her newest work, Saucy, to music based on Argentinean tango. This piece in three movements and is sensual, dramatic and yet humorous at times.
Choreographer Kylie Dimick's See the World explores the feelings and memories of a vagabond lifestyle. Its lighthearted, folk-inspired movement depicts moments of dancing around a campfire and breathing in the fresh air on the open road.
Choreographer Antonio Carnell presents A Seamless Change, a stunning duet performed by him and Yurek Hansen.
"A Seamless Change is a physical manifestation of how we as a society tend to avoid our flaws and feelings by shoving them down so we don't have to think about them. Sometimes we avoid facing our issues because it might be too painful or uncomfortable to bear. Sometimes you are forced to look at things as they are and understand that you may not be able to change things enough so that others can see the change. This is because the change was on the inside, thus creating a 'seamless change,'" Carnell said.
Choreographer Yurek Hansen has created a physical, fun and quirky piece to music played on cajon box drums. This work will be performed live by members of the Boise State Percussion Ensemble.
Choreographer Selby Jenkins is drawing inspiration from different textures in Where Are You?
"I believe the origin of all dance stems from an innate curiosity about the ways our bodies move. Through this piece, I aim to showcase the duality of dance rather than limit the audience to a fixed point of view. The piece acts as a lens into various ideas, sensations and patterns generated in collaboration with the dancers. Where Are You? is the start of a loose-ended conversation asking you to continually evaluate that simple question," Jenkins said.
Choreographer Evan Stevens will premiere a duet featuring Sabrina Barbic and Yurek Hansen.
Idaho Dance Theatre will again be collaborating with Open Arms Dance Project, a multi-generational and inclusive dance company for people with and without disabilities. With choreography by Megan Brandel, Ali Landers and dancers, Glorious Garden is a playful, uplifting journey through a community garden.
Throughout the choreography, dancers embody the essential connections necessary for a garden to thrive. This performance celebrates the cooperation and friendships that nurtured this Glorious Garden into existence over the past seven months and beautifully captured in this performance during the dance theatre's 30th anniversary season.