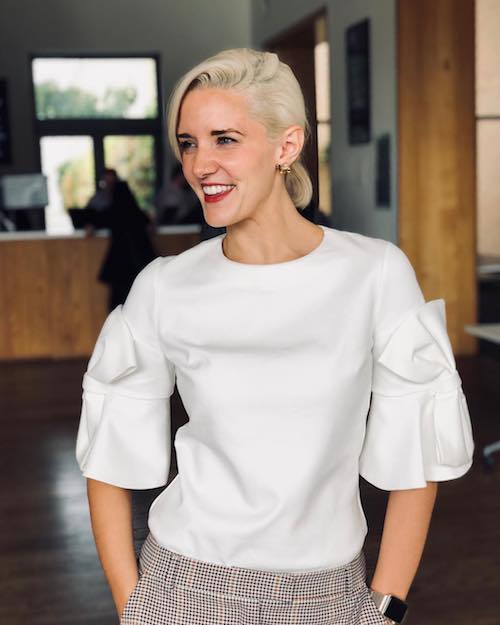 Honors College alumna Cassandra Sullivan (BA, economics, '14), a former Boise State Top Ten Scholar, was named one of the "10 Remarkable Women MBAs to Watch" by graduate business education source Poets and Quants.
"Boise State's College of Business and Economics positioned me to excel in the business world by providing me with lifetime mentors who connected me with relevant internships and opportunities," Sullivan said. "These relationships have provided me invaluable support throughout various phases of life."
Sullivan has a background in organizational strategies, strategic change, learning solutions, social impact and international trade. In her current position as a management consultant at Deloitte Consulting LLP, she focuses on large-scale organizational transformations and creates innovative solutions for complex social issues. She has guided clients like the State of Washington Department of Commerce, Equinix and Dell Technologies through global transformations. She also has conducted international business counseling and workshops in Turkey, Singapore and Nicaragua.
One of her many passions facilitating private sector partnerships to solve social impact issues. She is the founder and program manager of the national Military Spouse Initiative, which is changing Deloitte policy and practices to better support military families through military-ordered moves. Within just one year, she grew the program by adding 300 stakeholders, connected a network of 100 military spouses, and received the chief executive officer's and chief talent officer's sponsorship.
"I hope to continue to have a positive impact on the organizations that I am a part of," she said. "But more than that, I hope to continue to love what I do and meet incredible people along the way."
Sullivan is currently pursuing her MBA at the Saïd Business School at the University of Oxford.