Boise State's Theatre Design Team Works with Zoo Boise to Recreate the World's Wild Places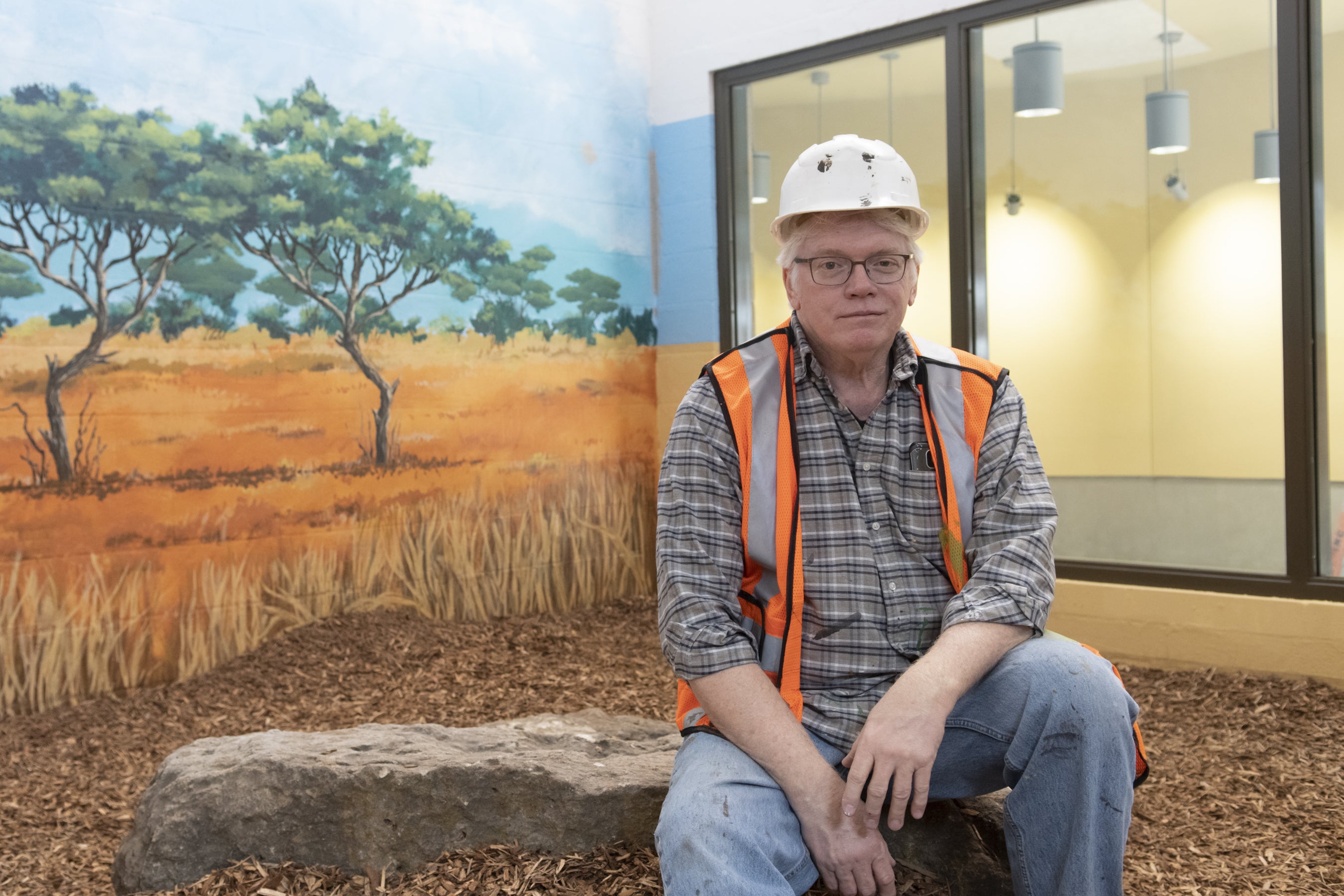 According to local folklore, a traveling circus was passing through Boise in 1916, when a monkey escaped from the troupe. City leaders, in possession of said monkey, founded Zoo Boise because the creature needed a home. It's a good story, even if it's more than likely apocryphal.
What is more certain is that whatever its modest beginnings, Zoo Boise has grown to become one of the city's most high-profile attractions, and one with an active conservation agenda. Part of every visitor admission fee supports conservation in Idaho and beyond, in sites like the Boise Foothills and Gorongosa National Park in Mozambique.
Over the past decade, a creative team from Boise State led by Michael Baltzell, an expert in theatrical set design and professor in the Department of Theatre, Film and Creative Writing, has helped enhance the zoo experience for visitors. The team has designed several large murals and other visual elements throughout the zoo.
The artistic partnership began in 2008 with the construction of the African Plains Exhibit. Baltzell traveled to Gorongosa to research the light, color and vegetation in that part of the world to better recreate them at Zoo Boise. Baltzell's team also upgraded the home of Paji, the Zoo Boise sloth bear whose native range stretches across India, Nepal and Sri Lanka.
Paji's home includes decorative arches and blue walls reminiscent of Jodphur, India, sometimes called the "blue city" because of its preponderance of blue buildings. When the zoo began its most recent expansion — the 2.5- acre Gorongosa National Park Exhibit set to open in the summer of 2019 — it was natural to call on Baltzell, said Zoo Boise Director Gene Peacock.
"We're neighbors with Boise State, first and foremost, and we have a great relationship," Peacock said.
Baltzell, along with Boise State student Kaitie Branton and Boise artist Angi Grow, have painted interior murals in several new indoor exhibits, including those for wild dogs, hyenas and gibbons. The artistic challenges that come with such a task include creating landscapes that add interest for viewers and capture a sense of the environments in which animals live, while not overpowering the star attractions.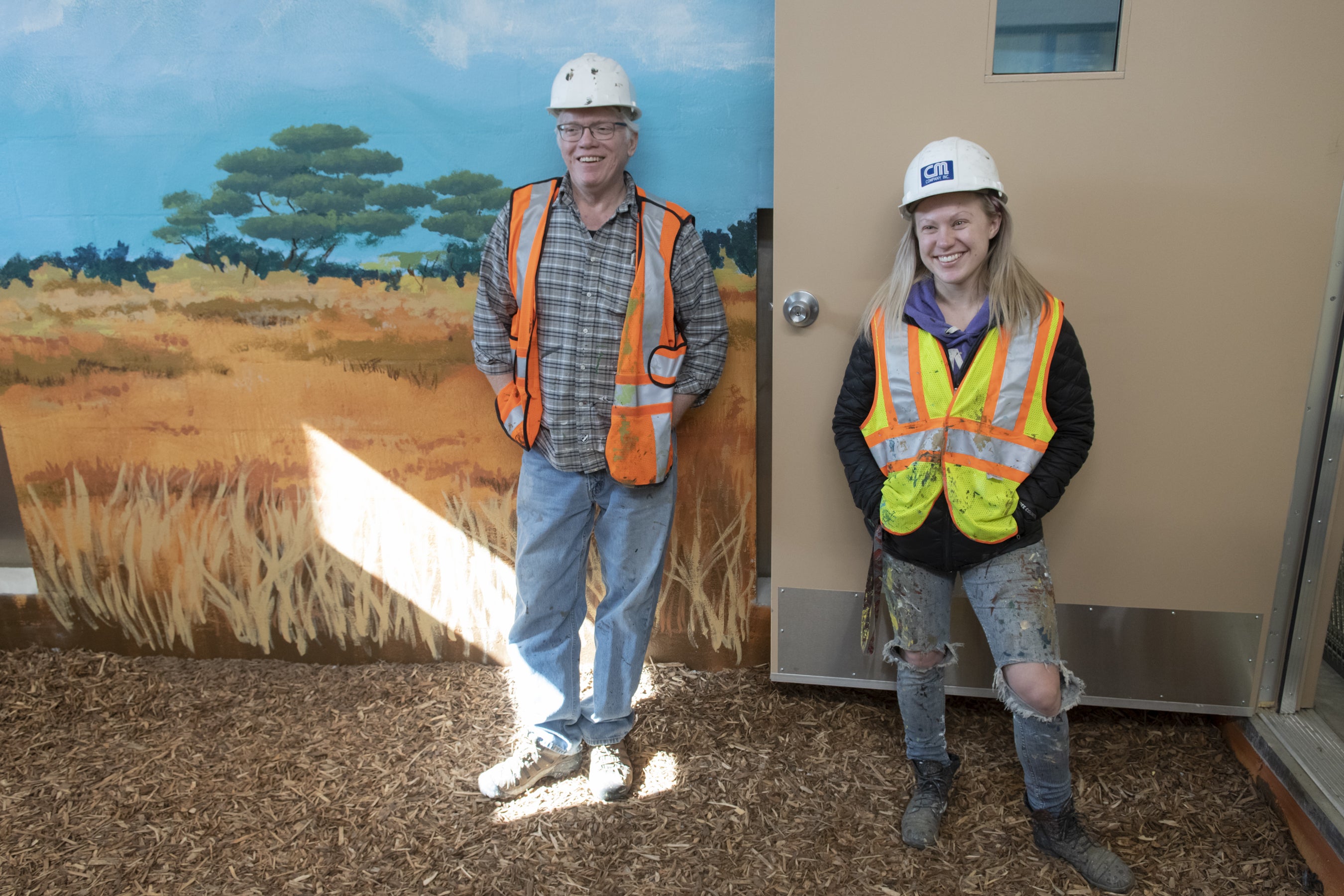 Baltzell said he's always conscious that he's illustrating parts of the world that are foreign to him.
"I want to make sure we're respecting those cultures, not stereotyping them, but adding something that will help people feel a small connection to those areas," he said.
Projects like those at the zoo are a good fit for his theater-savvy team. During the summer, the same team designs sets for the Idaho Shakespeare Festival.
"We're used to working on a larger scale. We're aware of budgets in terms of time and money, and working within those constraints," said Baltzell.
The animals began inhabiting their new, artistically enhanced spaces in mid-March. Baltzell and crew were working on deadline, something Baltzell again related to theatre. "There's always an opening night, and we have to be ready."