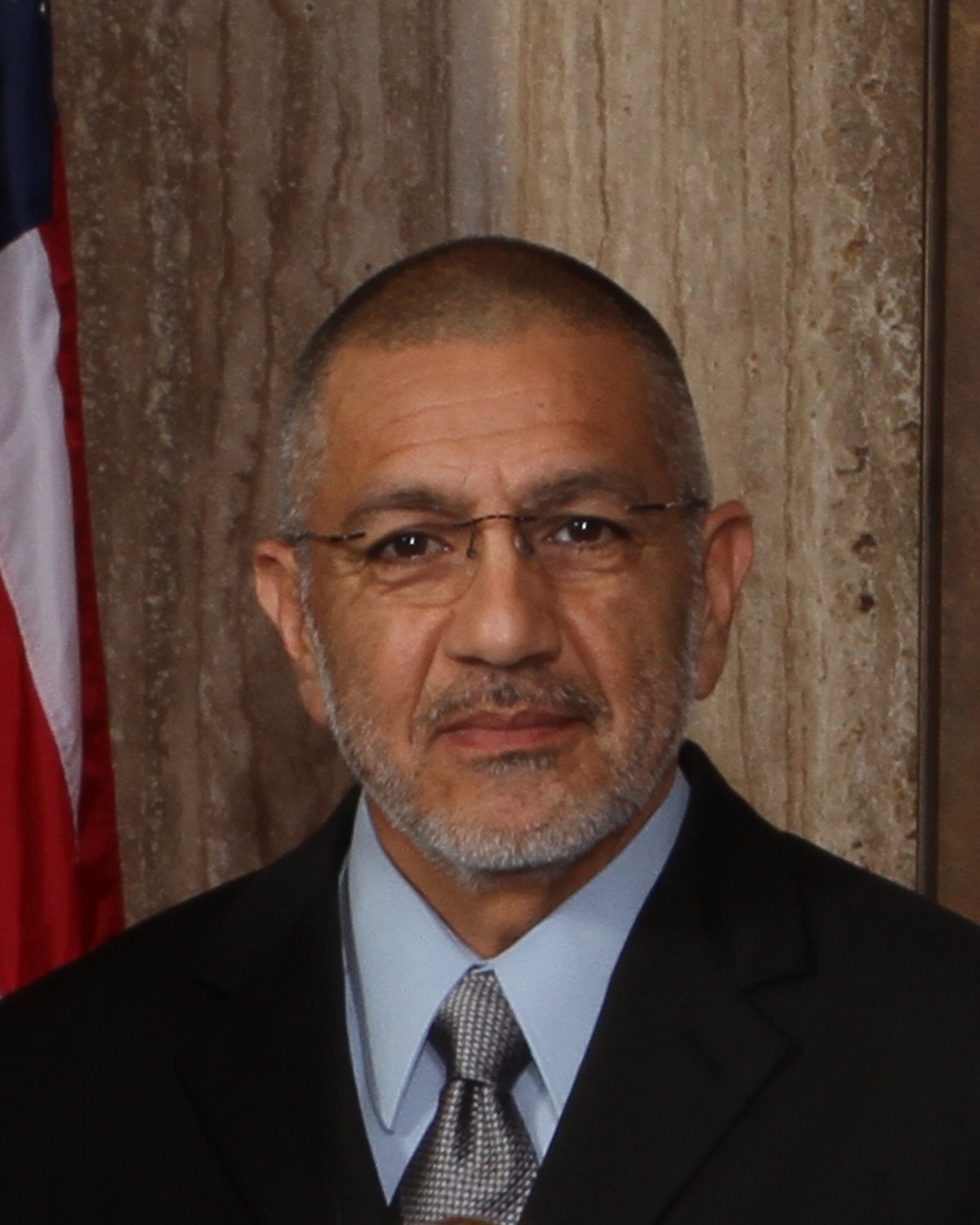 The Honorable Judge Sergio Gutierrez will be awarded an honorary doctorate and offer remarks during the afternoon spring commencement ceremony.
Gutierrez, Idaho's first Latino judge, served southwest Idaho from the bench for 25 years. In November 1993, Gov. Cecil D. Andrus appointed Gutierrez as a Third District judge. He was then twice elected by voters to retain this position, and also served as administrative district judge.
Gov. Dirk Kempthorne appointed Judge Gutierrez to serve on the Idaho Court of Appeals beginning in January 2002, and he subsequently was elected to serve two full terms there. Judge Gutierrez immigrated to the United States from Mexico as a young child and went to work in the farm fields when he was 8, eventually dropping out of school to help support his family. He later earned his GED through the Job Corps and then a Bachelor of Arts degree, cum laude, in Elementary Education from Boise State while working for Idaho Legal Aid Services doing outreach with migrant farm workers.
He earned a Juris Doctor degree from the University of California, Hastings College of the Law. Among his foremost contributions to judicial administration has been his leadership in the improvement of court interpreter services throughout Idaho.
Colleague Sam Laugheed said this about Gutierrez's accomplishments: "If you think a little about the judge's life – his rise from humble beginnings, his faith in the power of education, his professional successes and personal sacrifices – one might easily conclude that Sergio Gutierrez has realized the 'American dream.' Spend enough time thinking about his life, though, or spend a few minutes in his presence, and it becomes apparent that the judge defines the American dream differently than most; his won't be realized until ours has."
Judge Gutierrez retired from the Idaho Court of Appeals in December 2018. He frequently volunteers his time to promote various diversity, education and leadership causes within the judiciary, the legal profession and the larger community. He is a founding member of the Diversity Section of the State Bar; a past board member of the National Job Corps Association; and a past board member of the Idaho Latino Scholarship Foundation. He is a National Job Corps Hall of Fame inductee and has been awarded the Boise State University Distinguished Alumni Award, among several other distinctions.
Boise State will honor more than 2,600 spring graduates during the two commencement ceremonies set for May 11 in Taco Bell Arena, bringing the university's total graduates for the year to more than 4,500. The first celebration will begin at 9:30 a.m. for graduates from the College of Arts and Sciences, College of Education and School of Public Service. The second celebration at 3:30 p.m. is for graduates from the College of Business and Economics, College of Engineering, College of Health Sciences, and College of Innovation and Design.
In total, 2,633 students are eligible to receive 3,049 degrees and certificates. Of those, 868 are eligible for honors: 490 cum laude, 304 magna cum laude and 74 summa cum laude. Twenty-two doctoral degrees will be awarded.