As a fast-growing metropolitan area, the Treasure Valley is facing some growing pains – among them, a sudden dearth of affordable housing and increasing traffic congestion.
Enter the Idaho Policy Institute. Established in August 2016 and housed in Boise State's School of Public Service, the institute brings together faculty experts, a team of research associates, student researchers and community partners to explore social and policy issues and help clients – be they nonprofit organizations, elected officials or businesses – make well-informed decisions based on objective research and analysis.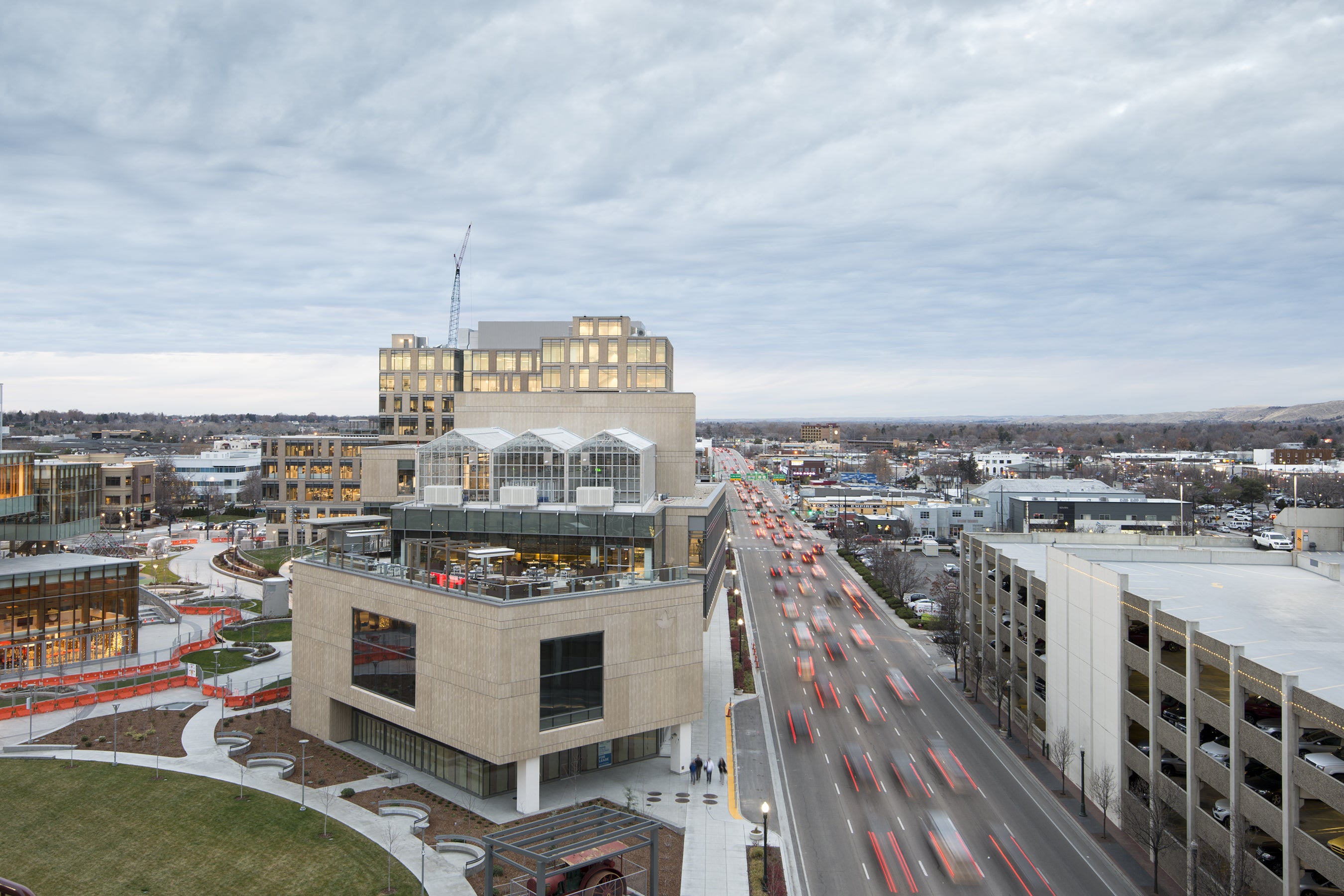 The institute's first project assessed Idaho's transportation infrastructure and funding for Idaho 2020. The study was timely, as Idaho's population grew by 20 percent between 2000 and 2010, according to U.S. Census data – and shows no sign of slowing. Leaders across the state have referred to the study when planning for new growth in their districts.
"IPI is designed to be a resource for decision makers," said Idaho Policy Institute Director Greg Hill. "Whether you're a small town or a state agency, we want to be there, to be a resource, a research arm to help inform policy decisions."
Since its inception three years ago, the institute has nearly tripled in size because of the demand for its services. Current and recent projects in the Treasure Valley include surveys on Boise's energy future; an early literacy study that looked at the impacts of pre-K programs in two Boise School District schools; a study that examines the outcomes of youth who have aged out of the foster care system; and an ongoing contract with the City of Boise to monitor housing and homelessness issues.
"The work of Vanessa [Crossgrove Fry, IPI research director] and her colleagues demonstrated that permanent supportive housing – a program for individuals experiencing chronic homelessness – would result in cost savings for the community," said Kyle Patterson, a data strategist for the City of Boise.
Their analysis was instrumental to the development of Boise's New Path Community Housing, a supportive housing development for the chronically homeless, which opened in December 2018. The institute is now evaluating New Path to ensure investments in the program will improve the lives of some of the most vulnerable individuals in Boise.
"It's important to note that we don't provide recommendations, per se – we're not telling our clients what they should be doing and we can't control how they are going to look at the alternatives we've given them," Hill added. "Instead, our intent is to design research projects and outline alternative outcomes to help clients make a well-informed decision."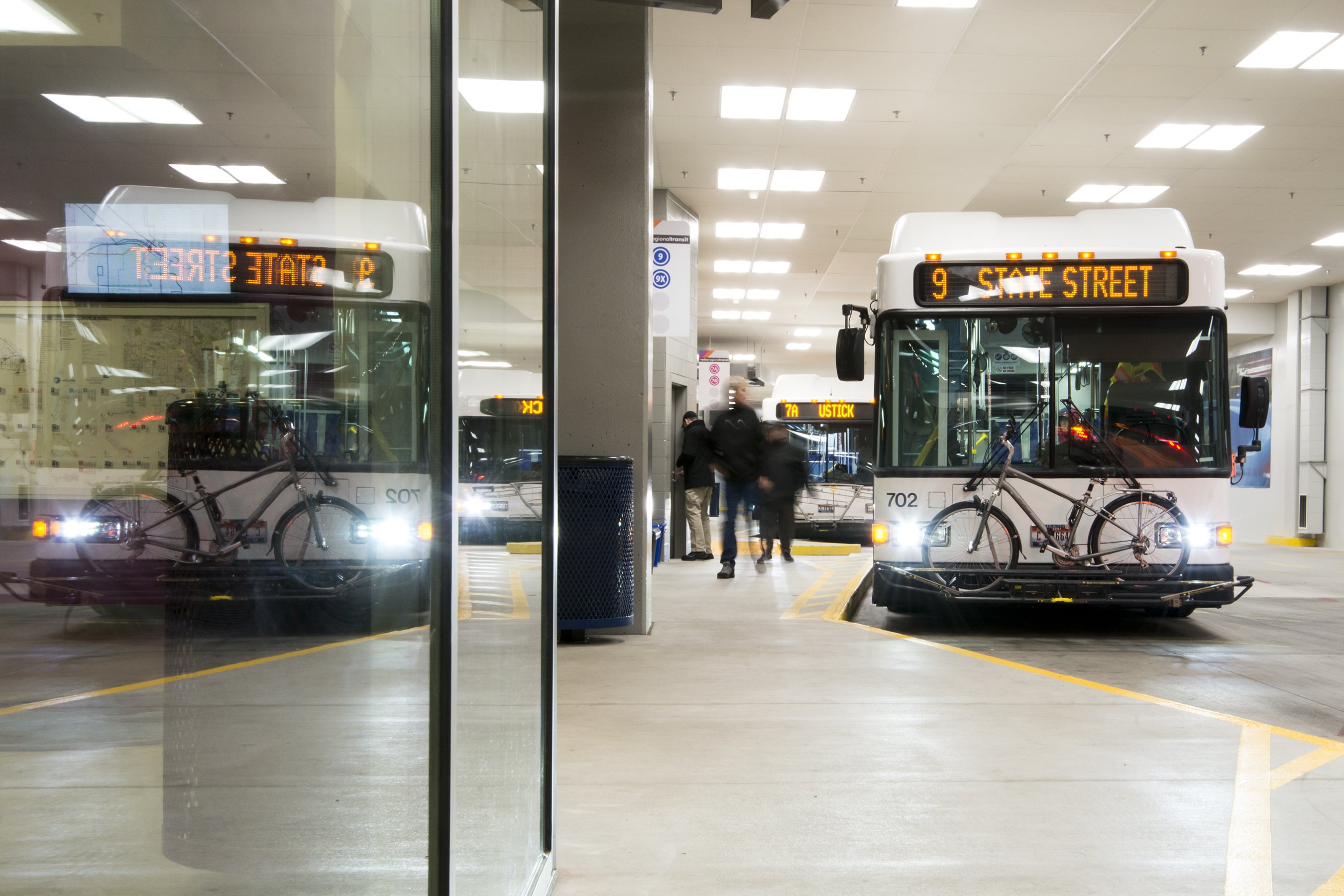 This formula has proven successful. Since launching, IPI has completed 44 projects for clients with diverse needs and interests, most of whom found the institute via word of mouth, and have 18 more projects in the works.
"To govern effectively, decision-makers need access to high-quality, independent information about the issues that impact our residents. We know good information leads to good policy leads leads to good outcomes, and IPI helps us follow that path," Patterson said. "It is great to be able to access the wealth of brainpower at Boise State, and use it to improve our community."
Before a new semester begins, the institute assigns graduate students in Boise State's Master of Public Administration program to capstone projects, guided by IPI researchers, that give students a chance to use the research and public policy skills they've learned to benefit clients across the state.
"Top notch research and analysis combined with easy-to-work-with professionals. They over delivered on all of our expectations and we'd highly recommend them to anyone," said Todd Cranney from Idaho 2020.
Together, these testimonials illustrate the value of the institute's services – both to Idaho's public and to Boise State graduate students.
"Any client that comes to us, we try to help them with their research needs" while giving top-notch students the change to work on projects that pertain to their graduate studies, explained Vanessa Crossgrove Fry, research director for the institute.
"We know good information leads to good policy leads to good outcomes, and IPI helps us follow that path." — Kyle Patterson, City of Boise data strategist
Each project is unique and starts with a research question that the IPI project lead helps the client develop. From there, researchers can complete projects in as little as six weeks from start to finish or the projects can span multiple years, depending on project needs, the level of complication and access to data, among other variables. In addition, the Institutional Review Board, which is an impartial administrative body that ensures research involving human subjects is conducted ethically, reviews each institute project to ensure subjects' anonymity is preserved and federal guidelines are followed.
"Students become vested in their projects. It's a great opportunity for them to network and engage with organizations outside of Boise State. Projects have been amazing and varied – cost benefit, feasibility estimates, they've done all kinds of work," Fry said.