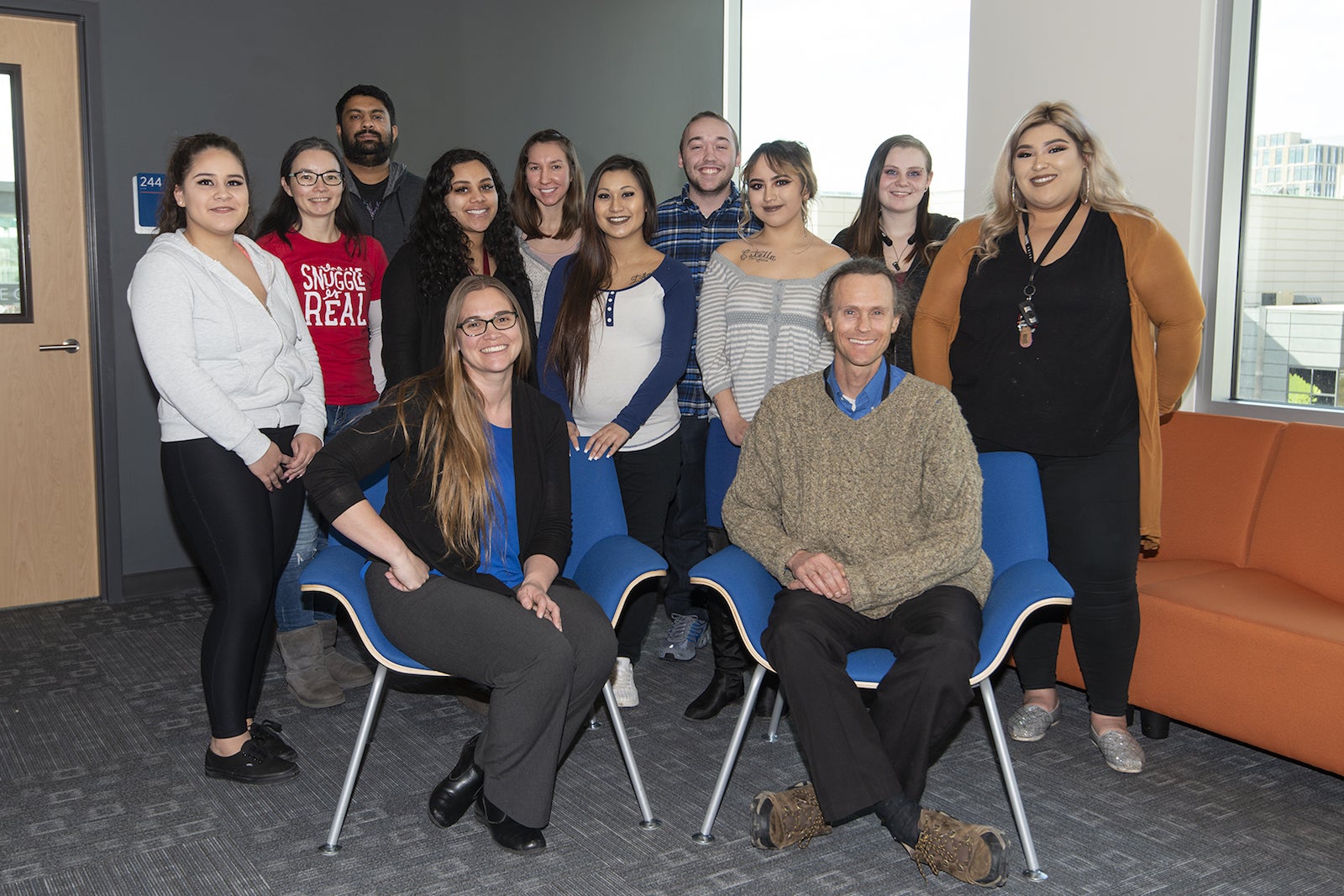 Cathie Olschanowsky, assistant professor in the computer science department at Boise State, is piloting a project with four of her students that addresses the lack of diversity in the tech world while introducing computer science to local, at-risk populations in a safe and welcoming environment.
Olschanowsky and undergraduates Ravishankar, Melia Coward and Brady Walters, and graduate student Maria Paquin have partnered with Marian Pritchett High School, a school in the Boise School District for pregnant and parenting teens.
The girls from Marian Pritchett, all of whom are between 17 and 20 years old, are attending an upper-level Boise State computer science course, the focus of which is on creating new apps that can offer assistance and support for parenting teens.
"This partnership shows them that [higher education] is possible, that it's not scary, that people in higher education are not so different from themselves."— Keith Barnes, Marian Prichett teacher
The teens identified four major needs of teen parents – meal planning, self-care, time management and babysitting – and the computer science class is now looking to the high school students from Marian Pritchett to provide guidance and best practices as the students move forward in the app development phase.
"I need to see a long list of reviews for babysitters, and if there are any free options or services available," explained one of the teens during class. "That's really important."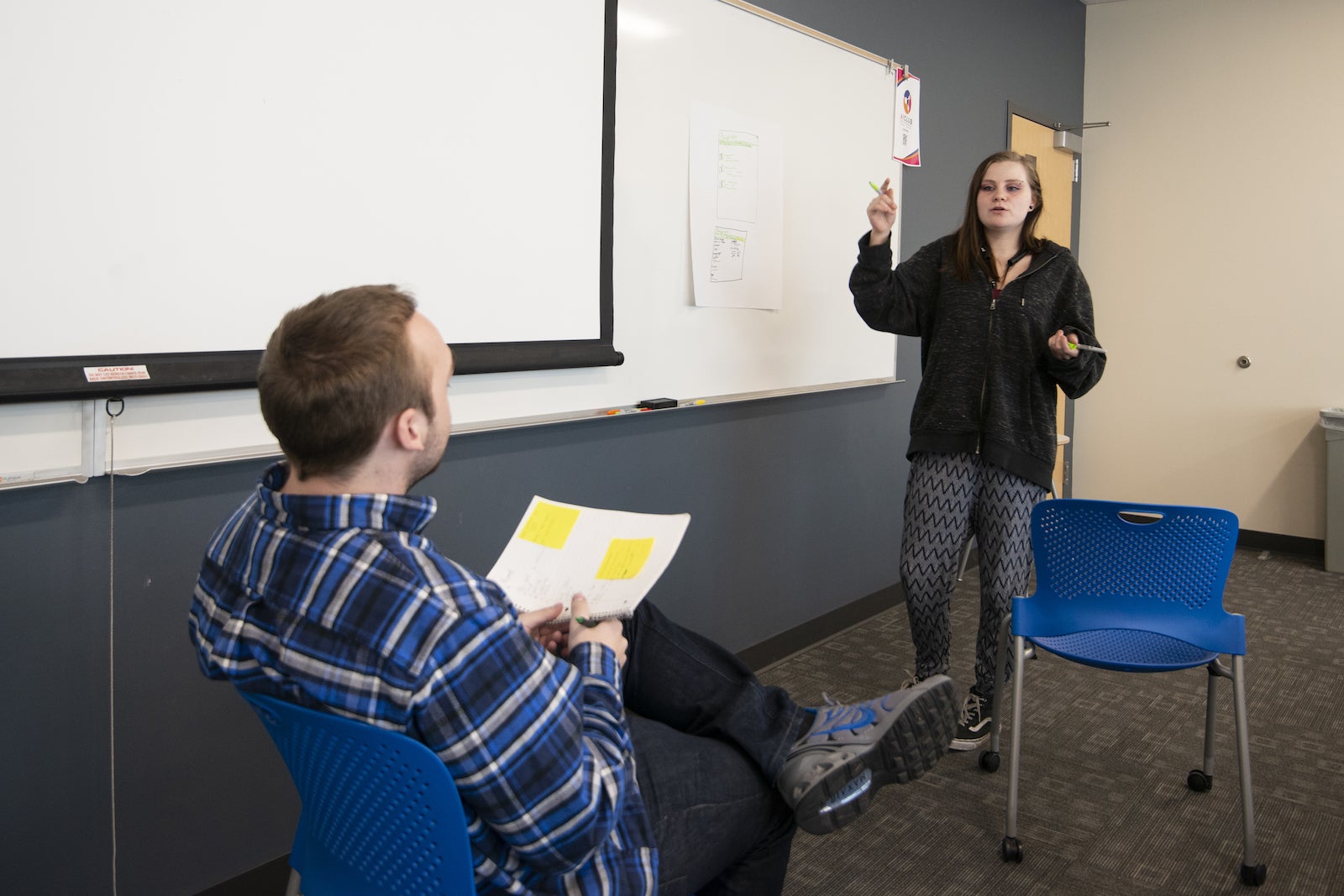 "The Marian Pritchett students aren't doing this in the role of students, but more of clients," Olschanowsky said. "They are our bosses."
Keith Barnes has spent the last eight years teaching at Marian Pritchett and works with Olschanowsky on this project.
"For many low socioeconomic students, higher education seems like the far side of the moon," Barnes said. "It's remote, unknown, frightening, incomprehensible."
Some Marian Pritchett students face hurdles other than parenthood. Some are living in hotels and other forms of short-term housing. Many do not have plans to pursue higher education. This service-learning project provides opportunities for these students to engage with higher education in a low-pressure, positive way by pairing something familiar – parenting – with something outside their comfort zone – computer programming.
"These students very often receive the message from society, implicitly and explicitly, that they are not successful, valued or important," says Barnes. "To be noticed and included by a big, fancy university helps them feel included and attached to society, if only a little."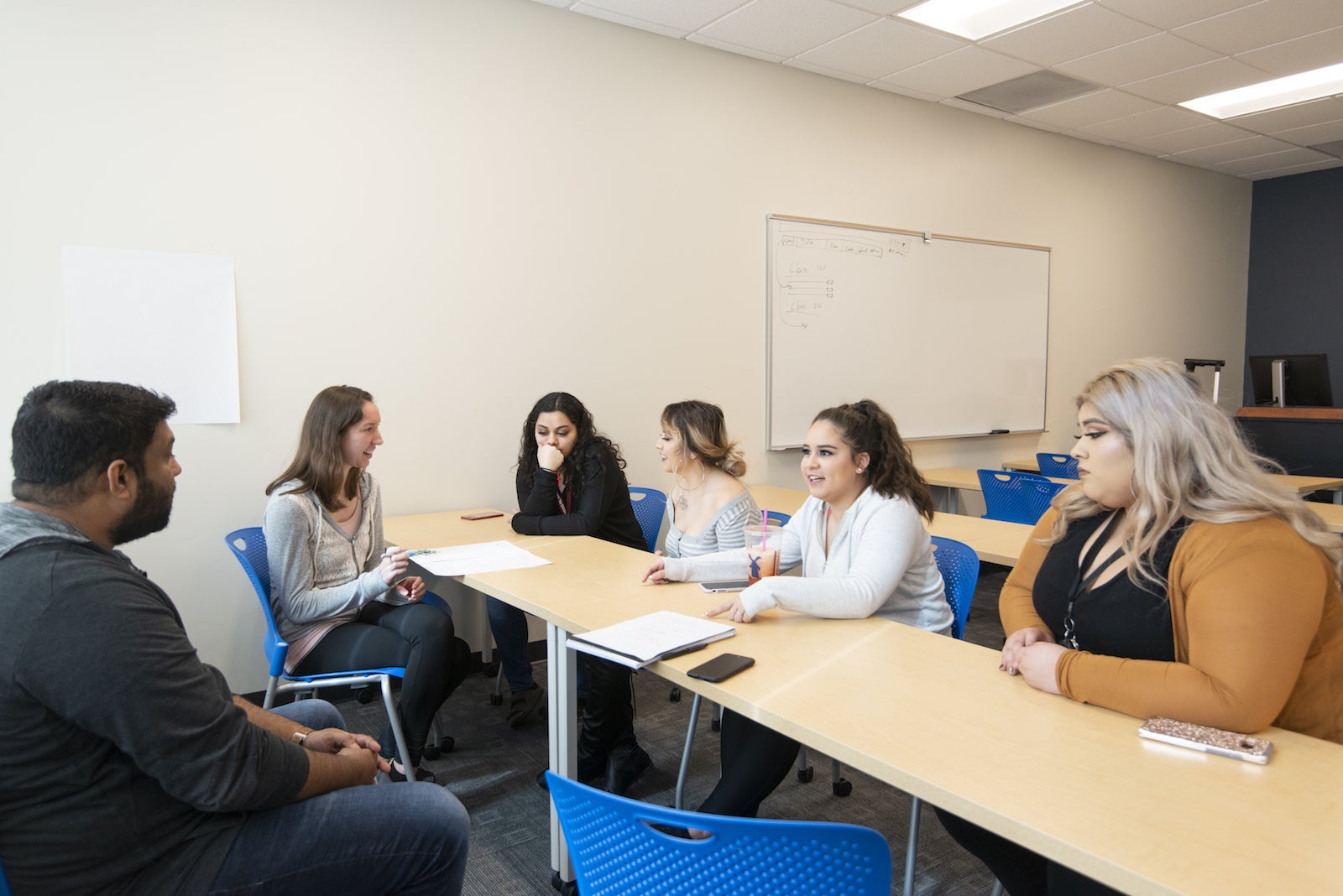 At the end of the semester, the young mothers and their families will be invited to attend a special presentation of the apps that were proposed and designed on campus.
Olschanowsky and Barnes hope that the collaboration blossoms into an even greater support structure to reach more at-risk populations in the community, using computer science as just one of the many gateways.
"Careers in STEM fields are lucrative after you make that initial investment," says Olschanowsky. "Chemistry, material sciences, mechanical engineering, whatever field, Boise State can use this project as a template and engage with underrepresented and at-risk communities."