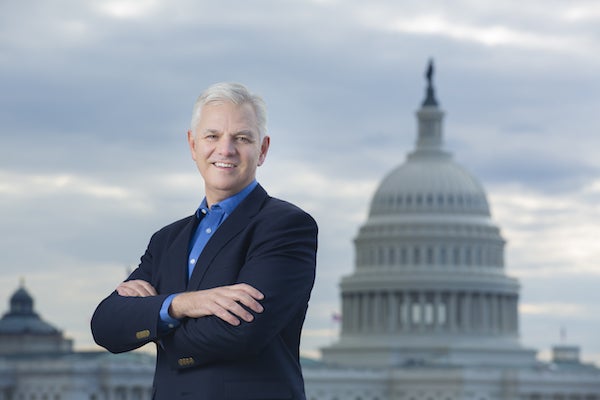 Keith Allred, a former Boise State visiting faculty member, former Idaho gubernatorial candidate and current executive director of the National Institute for Civil Discourse, will visit campus to speak about initiatives promoting civil discourse in Washington, D.C., and throughout the country.
The talk will begin at 7 p.m. on Friday, May 17, in the Simplot Ballroom in the Student Union Building. Former Governor Butch Otter (Allred's opponent in the 2010 gubernatorial race) and Olympic Gold Medalist Kristin Armstrong will join Allred to discuss how citizens can reclaim their voices and participate in the political process.
Allred became executive director of the nonprofit National Institute for Civil Discourse in January. In this role, he is expanding on The Common Interest, a citizen-based lobbying organization that he piloted in Idaho in 2005, building relationships with Idaho legislators across the partisan divide.
"When I hear Keith Allred talk about solutions to political gridlock, I feel hopeful," said Tara Penry, a professor in the English department. "For those of us who feel remote from the actions of government, Keith has figured out a way that we can make democracy work better. This lecture is for every voter."
In 2004-05, Allred served as Frank Church Distinguished Visiting Professor of Public Policy at Boise State. He also lectured in the Executive MBA program. A native Idahoan, he also has taught at Columbia University and Harvard University.
The talk is free and open to the public. Register at: https://www.commonsenseamerican.org/nicd-events/