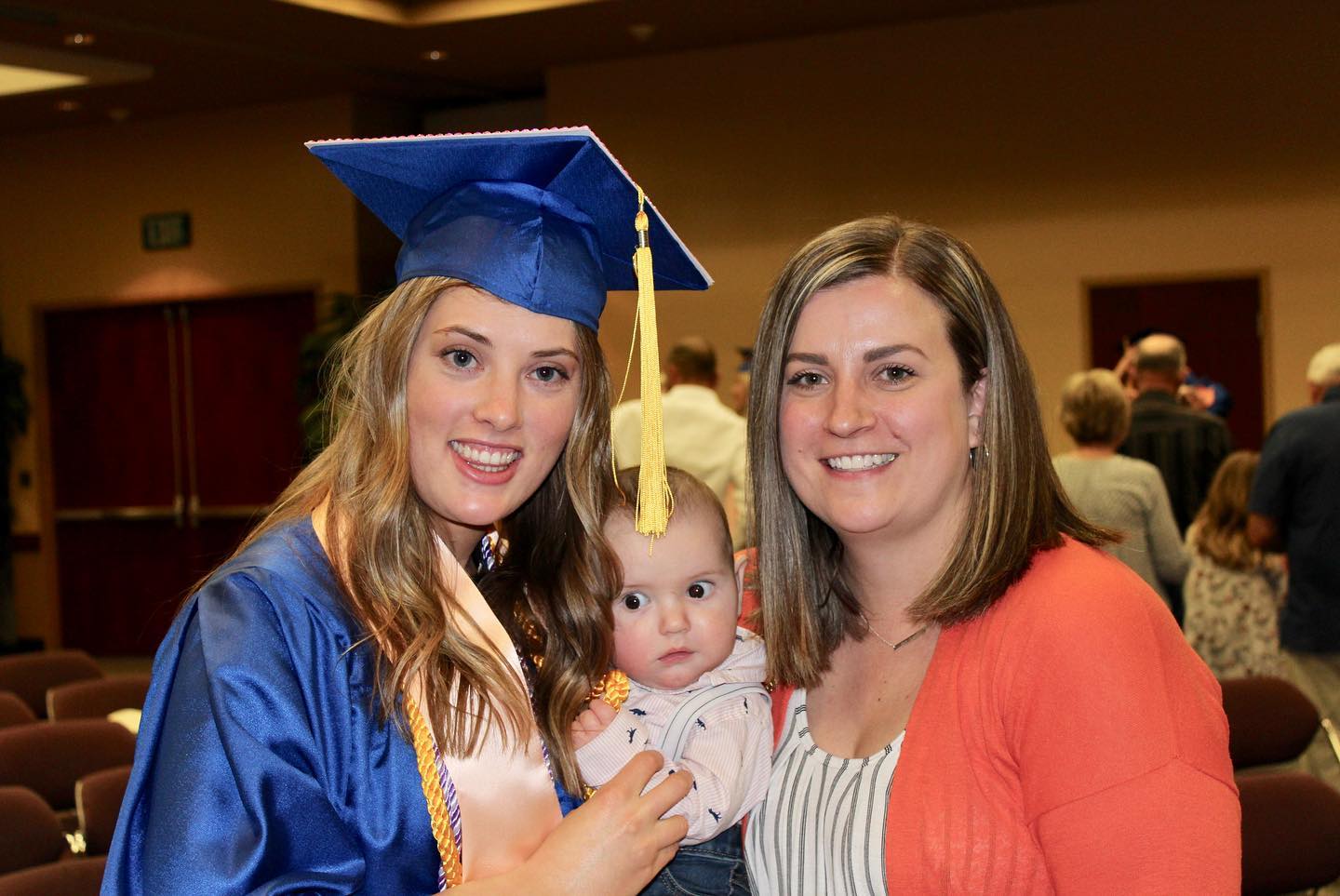 The story of Zach and Laura Kiehl has touched the lives of many on the Boise State campus. Their contributions to the School of Nursing as donors and the deep relationships they have formed with students, faculty and staff are only a fraction of what makes the pair so inspiring to the campus community.
In early 2017, the couple became pregnant with their first child. After a complicated pregnancy, Ruth Elizabeth Kiehl was born at 33 weeks gestation. Her birth came after 11 weeks of bed rest and multiple hospital visits, during which Zach and Laura were supported by a fantastic team of nursing staff. While Ruth was believed to be healthy at birth, she passed away unexpectedly just hours later.
During many days spent in the hospital, Zach and Laura formed a unique bond with their nursing staff, one of whom was Erin Anderson, a certified nursing assistant and Boise State nursing undergraduate student. Anderson graduated in May 2019 with her bachelor of science in nursing. Anderson assisted during Zach and Laura's pregnancy and helped support them through the entire journey.
"It was an extreme pleasure to care for Laura and Zach Kiehl throughout the pregnancy of their first child, Ruth," said Anderson. "It didn't take long to recognize that they were exceptional people, and they quickly became one of my favorite families in the unit. Once I had learned that Ruth passed away unexpectedly, the sadness I felt for Zach and Laura was indescribable and to this day, I cannot put into words how heartbroken I was, and still am, for them."
Following the loss of their daughter, Zach and Laura turned their grief into something beautiful. Inspired by the care they received during their pregnancy with Ruth, the couple established the Ruth E. Kiehl Memorial Scholarship for Boise State School of Nursing students.
The Ruth E. Kiehl Memorial Scholarship was established to honor the legacy of their daughter and the impact her short life had on their family and those who cared for her. As new donors to the Boise State School of Nursing, Zach and Laura were thrilled to have an opportunity to recognize their daughter and the diligent efforts of their nursing staff by choosing to pay their generosity forward. Zach and Laura were honored at the Spring 2018 Nursing Convocation Ceremony to recognize their scholarship contribution. Little did they know, the day after the ceremony, Laura was to find out she was pregnant with their second child, Theodore Alexander Kiehl, or Teddy.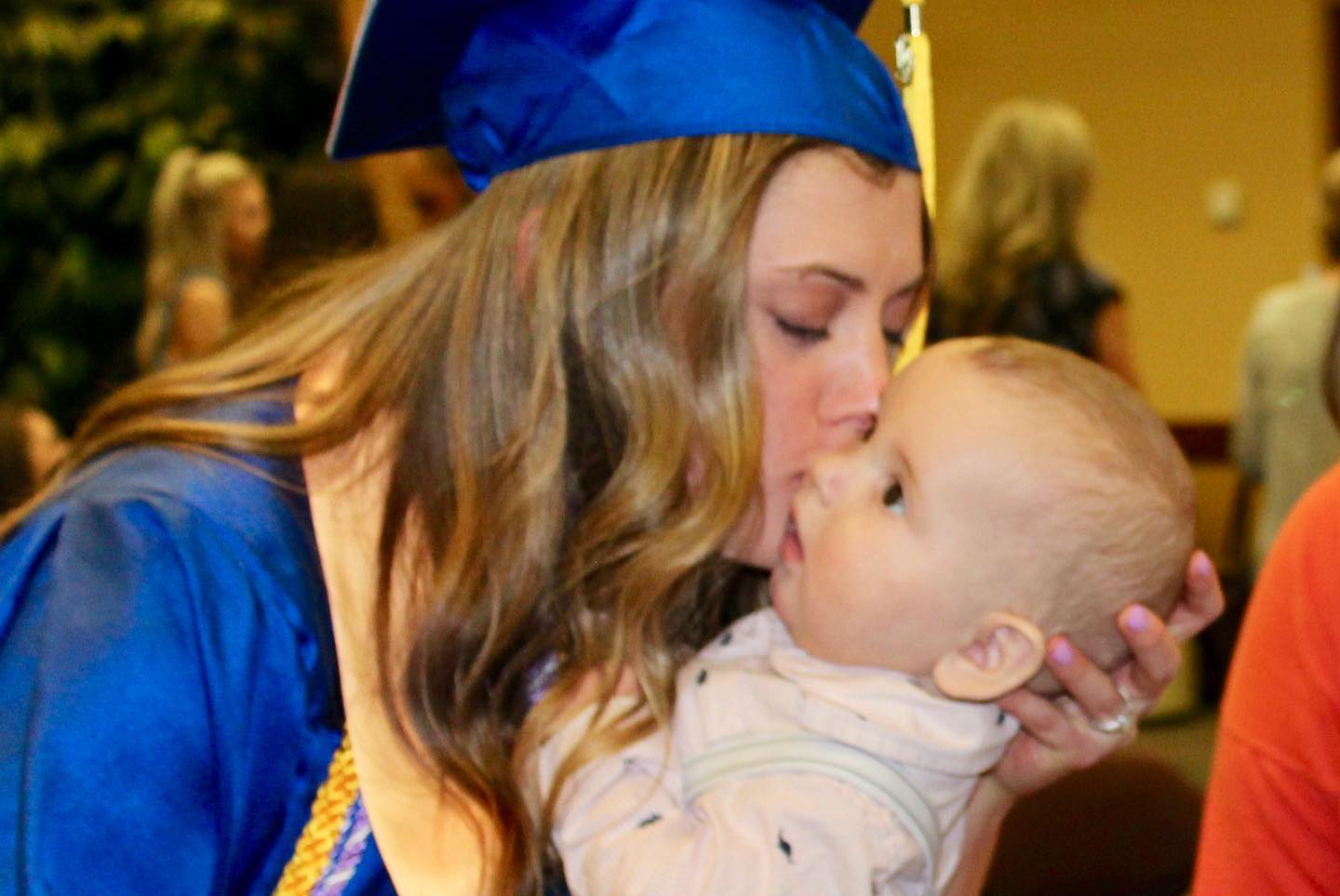 One year later, Zach, Laura and Teddy Kiehl attended the Spring 2019 Nursing Convocation Ceremony to celebrate Anderson's graduation and recognize her incredible support and care during their pregnancies.
"I think a lot of people probably ignore CNAs and don't think twice about the thankless work," said Laura Kiehl. "But you, Erin, are impossible to ignore. You are a light and a force in this world and you will make one heck of an amazing nurse! Yes, Ruth's scholarship is in honor of her, but it was very much inspired by you and the hard work you put into nursing school. I'm only sorry we didn't get to award you the Ruth E. Kiehl Memorial Scholarship. Erin, I'm so proud to know you and excited for all of the lives you will impact."
"Words fail me when trying to explain how honored I am to know the Kiehl's, and to have known Ruth," said Anderson. "Zach and Laura somehow managed to take the loss of their daughter, and turn it into something so beautiful and generous. I only hope I can take a small piece of what I learned from them and carry it with me throughout my life."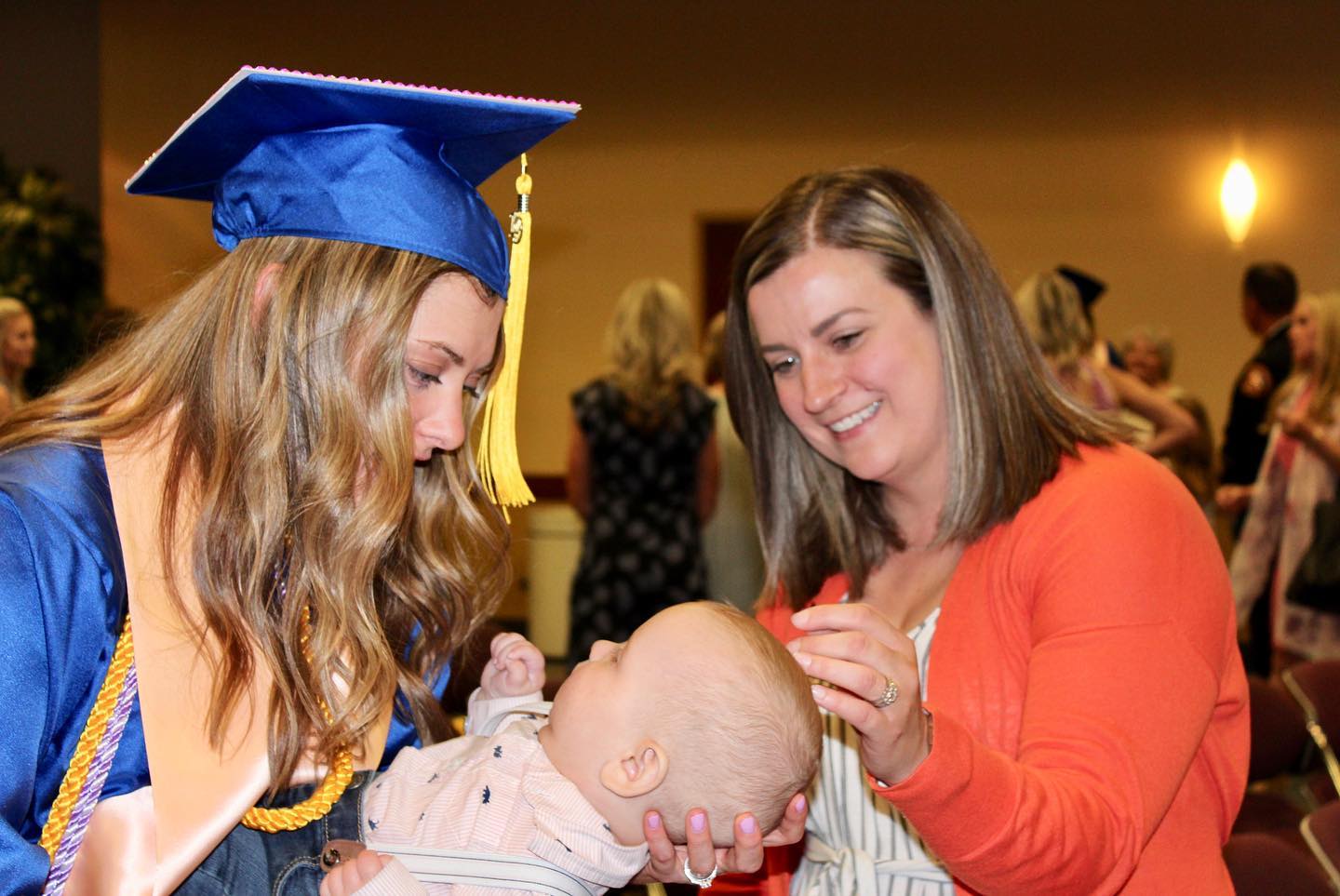 Laura and Zach are working to grow their scholarship to the endowed level to create a permanent legacy to honor Ruth's memory. You can help them achieve their goal below.