In December 2018, the Idaho Department of Health and Welfare reported that 923 persons with HIV, or Human Immunodeficiency Virus, were presumed living in Idaho.
One of the persistent issues preventing early detection and treatment of HIV is that current testing methods require a three-week to three-month waiting period for the body to produce antibodies for the disease. Waiting to test for these antibodies not only prevents infected patients from being able to start treatment as soon as possible, it also increases the window of time during which the infection might spread.
But it doesn't have to be this way. New testing methods being developed by Molecular Testing Labs and Boise State University utilize RNA (ribonucleic acid) molecular signatures, which can be detected using cutting edge technology and lab techniques. This means that people at risk for contracting HIV can get tested much earlier than current methods – typically within the same week as the potential exposure.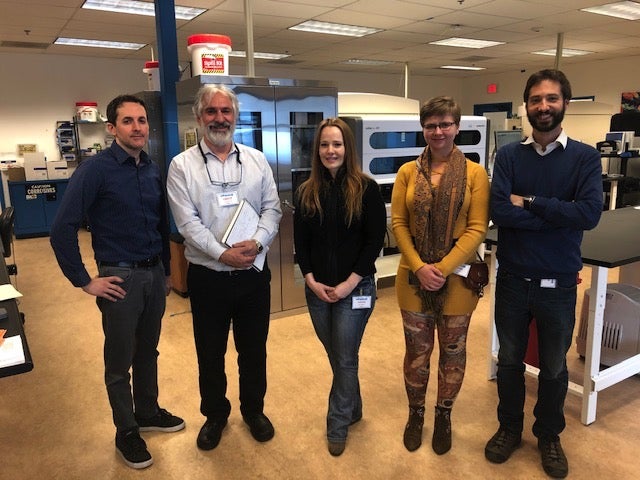 "DNA tells us what you were born with, but RNA reveals early infection, and records your body's response to disease, treatment, and changes that you make in your life," said principal investigator and biology professor Greg Hampikian. "Personalized medicine requires us to ask how the individual person is responding, and RNA gives us that."
"An important key to improving public health is to encourage people to get tested earlier and more frequently," said Dr. Charles J. Sailey, medical director at Molecular Testing Labs. "The best way to do this is to remove barriers to STI testing by providing a safe, accurate and convenient method for sample collection."
RNA research focuses on patients' early disease detection and faster treatment. Currently, the DNA-based tests on the market are unable to track a patient's response to drug treatment, diet or other changes. With RNA-based testing, a patient's response to drug therapy can be precisely monitored. RNA testing also reveals new information about disease progression that is unavailable by DNA or protein-based testing methods.
Boise State and Molecular Testing Labs have been awarded an Idaho Global Entrepreneurial Mission (IGEM) grant to support the partnership's goal to develop innovative RNA health tests for early detection, monitoring and treatment of HIV. Students and lab members currently include: Boise State forensic DNA analyst Gianluca Peri, computer science student Janet Layne, research affiliate Alice Antionioli and Julia Burrington, an undergraduate summer intern from University of Idaho.