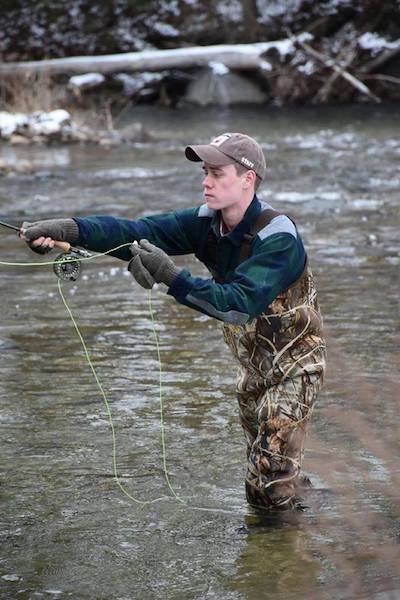 Hunter Cole, a graduate student pursuing a master's degree in biology, has received an Evison Fellowship for scientific and conservation-related research in the Greater Yellowstone Ecosystem.
His field research is taking place near Colter Bay Village in Grand Teton National Park through August. It will help park managers better understand the harmful effects of artificial light on ecologically important populations of bats and insects, and look for possible solutions, including changing outdoor lights to red LEDs.
Cole began his research career in 2016 as a technician and national park service bat intern during the first year of this project in Grand Teton.
"Being a part of this project's beginning, watching the research unfold and coming back to wrap things up has been an incredible experience in terms of scientific learning and exploration," said Cole.
"There is nothing I care about more than the conservation of wild places, and the flora and fauna that inhabit them… By working in a highly-visited portion of one of the most popular national parks in the country, I will be able to talk with folks from around the world about the ecological effects of light pollution, what we are doing to learn more about light pollution's impact on the landscape, and why one ought to care about the protection of dark skies and ecological communities."
He sees his project as a perfect intersection between science and outreach.
"An idea pertaining to conservation that I keep in the front of my mind every day is: 'teach people to love something and they'll want to protect it,'" said Cole.
Cole grew up in Rutland, Vermont, and attended Middlebury College. He is the first student from Boise State to receive the fellowship. His research is related to his work on campus with Jesse Barber in the Department of Biological Sciences.
The Grand Teton Association awarded the first Evison Fellowship in 2005. It was named for Boyd Evison, who retired in 1994 after a 42-year career with the National Park Service.
For more information, and to see a list of winners and research projects, visit: https://www.nps.gov/grte/learn/historyculture/evison.htm
– By Anna Webb annawebb@boisestate.edu