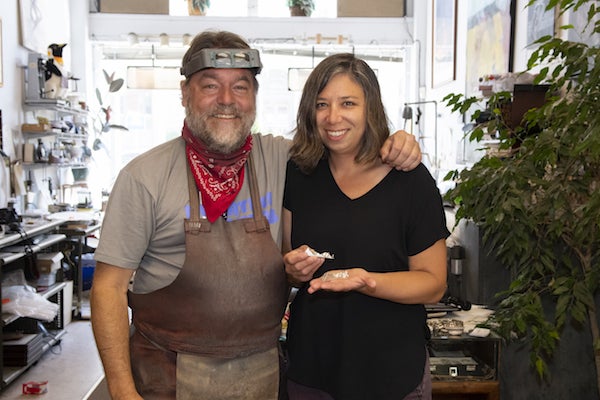 Most of the time, Amy Vecchione is helping other people work on their designs in Boise State's MakerLab, whether that's helping them master 3D printers, desktop milling machines, green screen technology, soldering or more.
Vecchione, an associate professor, head of Emerging Technologies and Experiential Learning, and MakerLab manager, recently got an unexpected chance to explore her own creativity.
She'd been working with the Idaho Access Project to look at accessibility in Barber Valley for people with disabilities. That involved 3D printing a detailed topographic map of the area. She posted a picture of the finished map on Twitter. Mike Rogers, proprietor of Precious Metal Arts in downtown Boise and a Boise State political science alumnus, saw the post.
"It blew me away," said Rogers.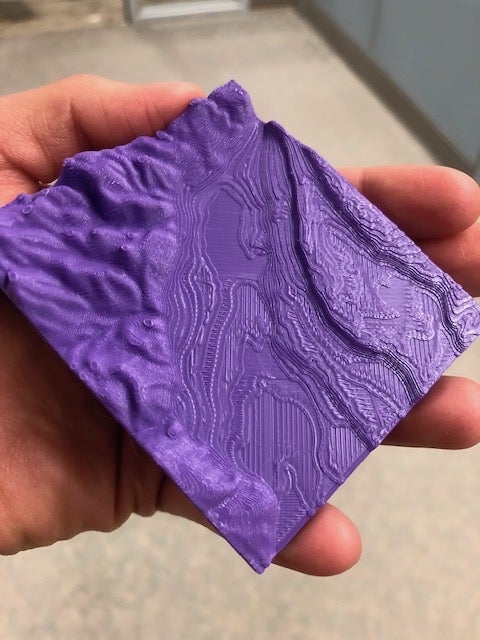 Vecchione and Rogers started tweeting back and forth, and soon Rogers challenged Vecchione, a self-described lover of Idaho's wildlands, to design and 3D print a section of the Sawtooths in plastic that he could cast in silver.
"We combined one of the latest modes of technology with one of the oldest crafts in the world," said Rogers.
The result is a 14mm (about 3 inches) piece representing a roughly 60-miles of the Galena Summit area between Stanley and Obsidian, and Sawtooth Lake. Rogers and Vecchione plan to produce multiple pieces and sell or raffle the mini mountain ranges to raise money for the MakerLab.
"This project was a spark for me," said Vecchione. "People have attachments to places, and Mike creates meaning with jewelry. We're combining those sentiments."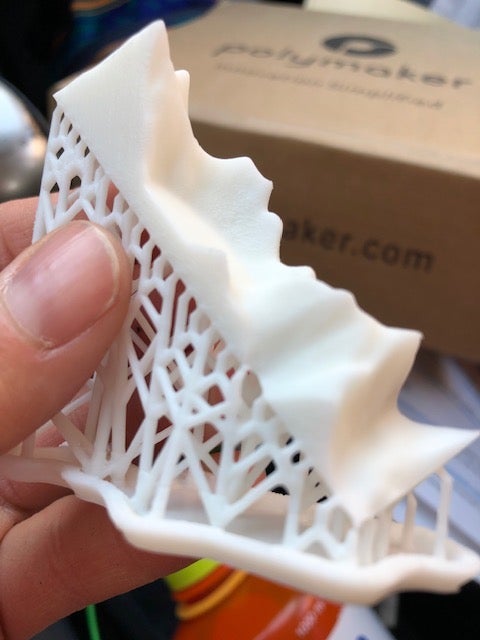 "I'll help Boise State, especially the library and the art department in any way I can," said Rogers. Each year he hosts students in the metal arts program at his shop and shares his perspective on careers in the arts.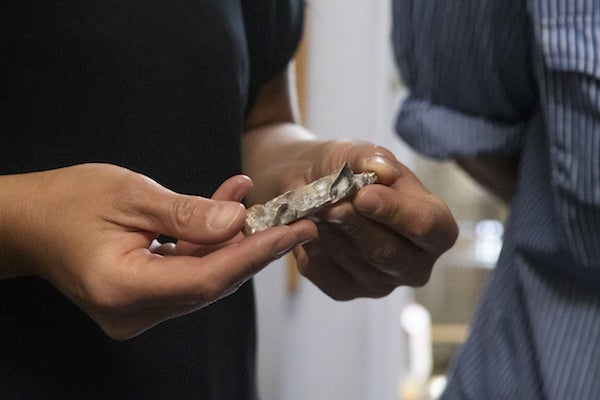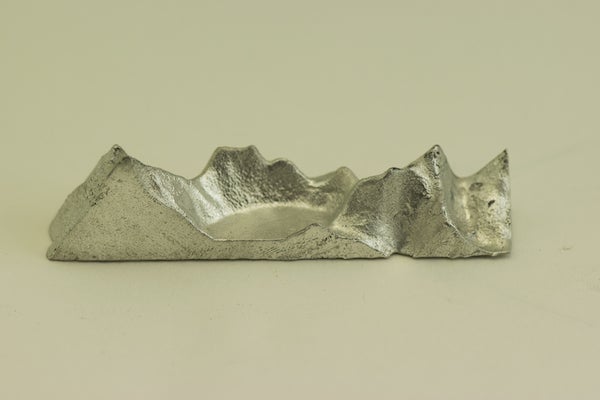 Vecchione and Rogers say their collaboration isn't over. They're brainstorming about using the same process to create other silver pieces with a Bronco theme.
We'll announce when the silver Sawtooths are available to the public.
– Story by Anna Webb