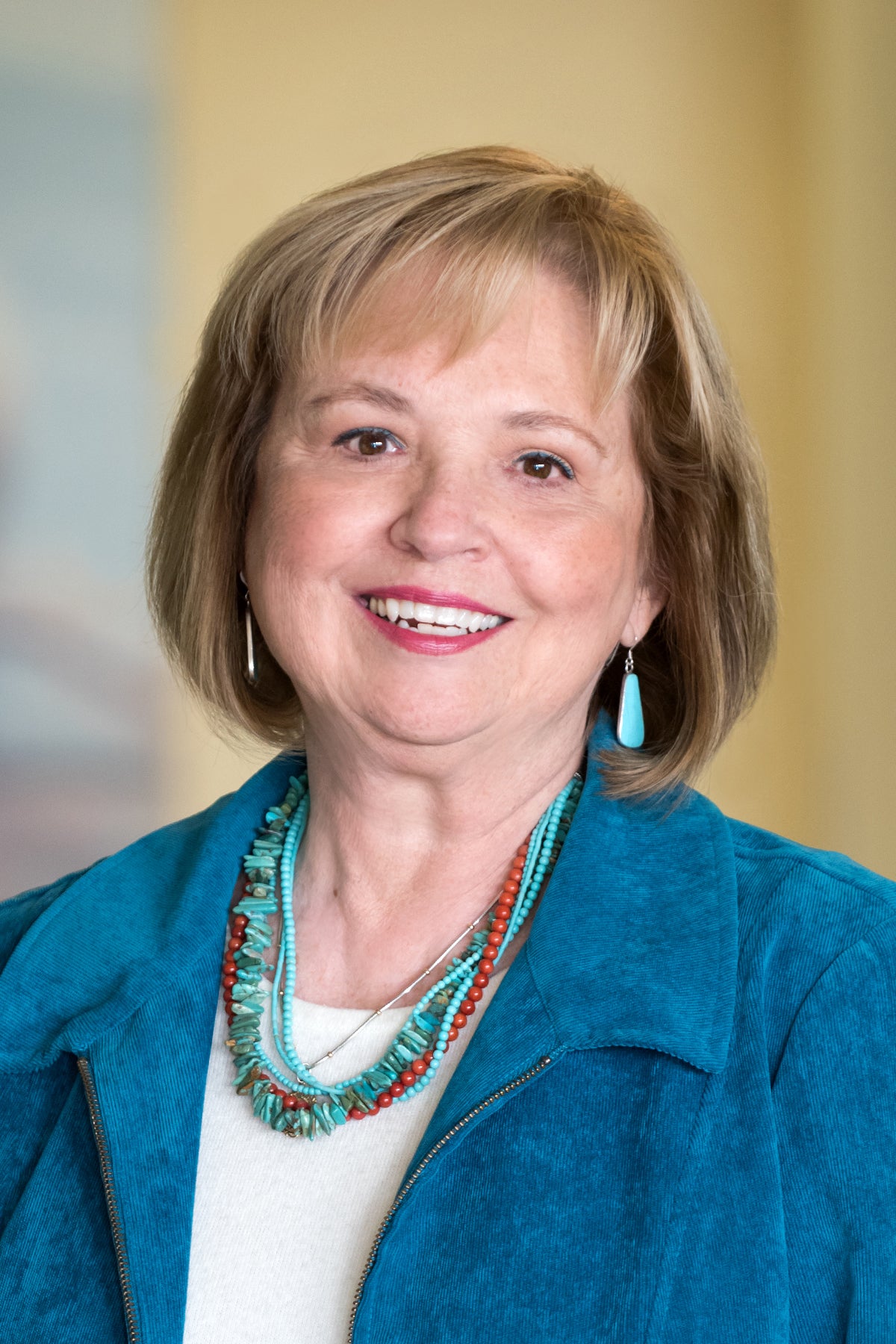 The College of Health Sciences is pleased to announce that Ann Hubbert has been named divisional dean for the School of Nursing.
Hubbert has served the School of Nursing for the past eight years. She began as a faculty member and chair of the undergraduate program, becoming director in 2013 and earning the rank of professor in 2016.
"Dr. Hubbert's title change to divisional dean recognizes her leadership with the School of Nursing's faculty and staff, while dramatically growing the educational programming at the undergraduate and graduate levels," said Tim Dunnagan, dean of the College of Health Sciences.
He noted it also takes into account "the national and international recognition the school has received for their work in distance education, simulation and, most recently, research."
Hubbert has focused on nursing administration and education throughout her career, while working with populations and cultural health issues. She has been a certified transcultural nurse since 1999, with an expertise aimed on education, services and research for underserved cultural populations to reduce health disparities, improve health status and access to care. Hubbert additionally serves on several boards focused on healthcare and population health.
Since joining Boise State in 2011, Hubbert has steadily contributed to nursing education by helping the School of Nursing grow, earn awards and develop innovative models. Today, the School of Nursing provides a total of six programs: an on-campus bachelor's degree program for new nurses; an online RN-BS degree completion program for associate degree prepared nurses to complete their bachelor's degree; adult gerontology nurse practitioner master's degree and graduate certificate programs; a graduate certificate in simulation for healthcare professionals; and a doctor of nursing practice in leadership program.
To continue to grow the School of Nursing, Hubbert and her team are working diligently to adapt with the nursing industry as it grows and changes rapidly with value-based healthcare. The RN-BS program has contributed to Idaho being second in the nation for baccalaureate-prepared nurses by the year 2020 and has graduated nearly 1,450 students with a retention rate approximately 30 percent higher than the national average in online programs.
Current and future efforts include partnering with Dartmouth University to bring innovative education solutions to Boise State and working collaboratively with the local healthcare systems to build new models for clinical and didactic education.
"Through Dr. Hubbert's leadership and vision, the School of Nursing continues to play an important role in Boise State's College of Health Sciences," said Dunnagan. "As healthcare moves to a patient-centered care model, interprofessional education and interaction is critical for all of our students. No matter what their discipline, our students can learn from and about other healthcare disciplines from their peers in our other programs. This results in better nursing graduates who will work well with their colleagues to provide the best possible patient care throughout their careers. Dr. Hubbert values this interdisciplinary initiative and vision, and has helped implement interprofessional education activities in nursing courses and in extracurricular learning opportunities for all our college's students."