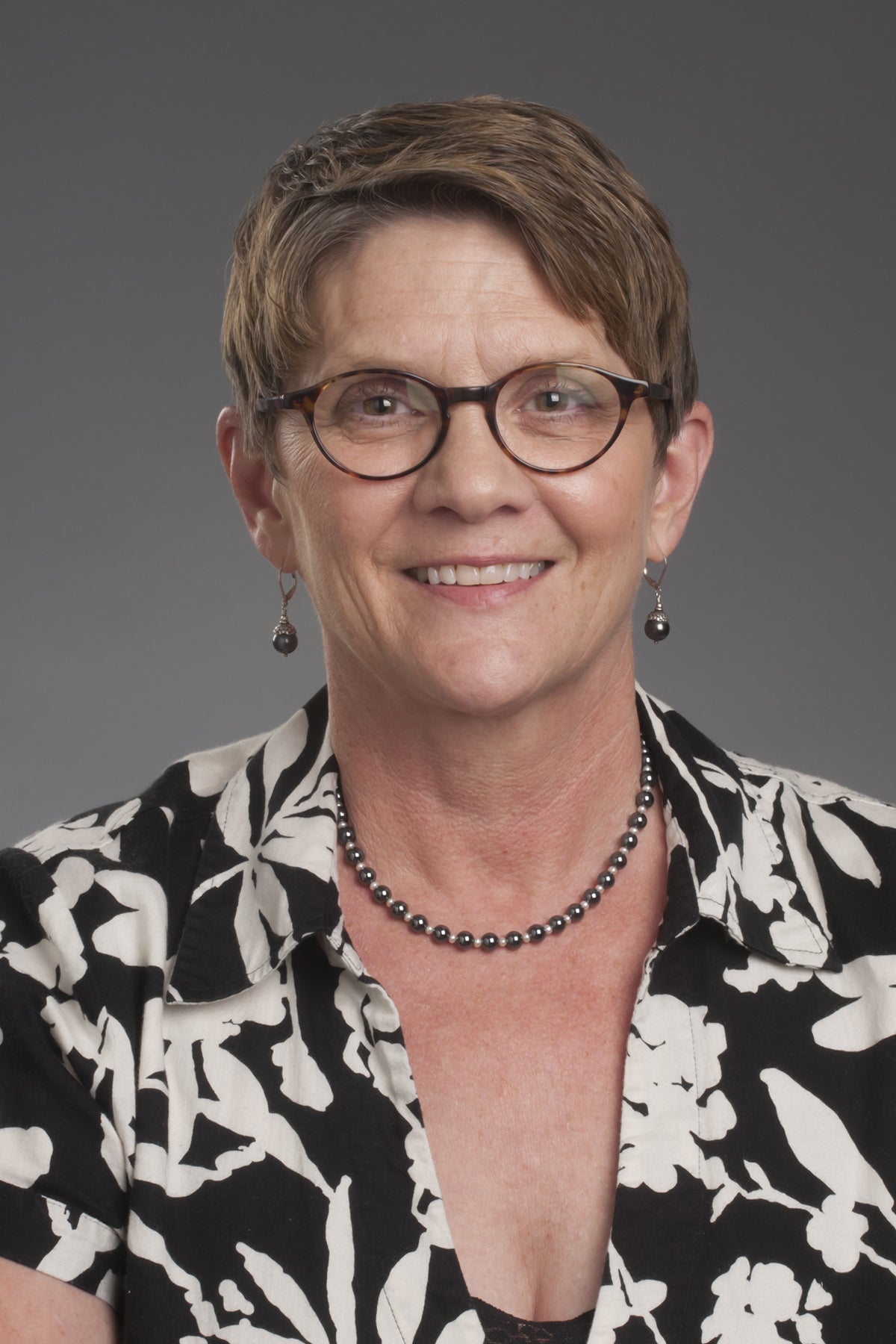 Barb Jibben, research development coordinator and program manager for the Biomolecular Research Center, will retire at the end of September. The campus community is invited to a celebration from 2-4 p.m. on Friday, August 23, in the Bergquist Lounge of the Student Union Building. Cake and beverages will be served.
Jibben joined Boise State in 2004, working with Julie Oxford in the newly established Biomolecular Research Center to support students, research staff and faculty members in Boise State's exciting efforts toward growing biomedical research. Along the way, Jibben gratefully accepted Boise State's employee support, allowing her to complete her bachelor's degree in communication, which she began at the University of South Dakota, Vermillion, and finished at Boise State in 2009 (she calls it her "36-year plan!").
Since joining the university, Jibben's role always has been in support of the Boise State's National Institutes of Health-funded Institutional Development Award (IDeA) programs. She began as the assessment coordinator and advanced to research development coordinator and program manager, providing support for the multiple investigators affiliated with the Biomolecular Research Center, the Center of Biomedical Research Excellence in matrix biology, and the Idaho IDeA Network of Biomedical Research Excellence (INBRE) program at Boise State.
Jibben also played a role supporting statewide networking among partnering IDeA institutions throughout Idaho and the western region, building a peer-group of colleagues and making many good friends. She's been a representative from Boise State to the Idaho INBRE steering committee since 2009 and active in Boise State's summer research community since 2004, managing more than 220 undergraduate students through the INBRE Undergraduate Research Fellows program, a competitively selected 10-week mentored summer research fellowship for students with an interest in biomedical research.
Prior to joining Boise State, Jibben worked for South Dakota Public Television, the Rapid City Journal and was co-owner and writer/producer of Emerald Productions in Seattle. Since relocating to Boise, she has worked with PBZ Marketing and Communications and Suzanne's Sensational Foods, both located in Boise, and as a freelance writer and producer for corporate communications.
Jibben was active in the Idaho Breast Cancer Coalition as the public relations director and vice president, then state coordinator for the National Breast Cancer Coalition. She currently is active as a volunteer for the Marie Blanchard Friendship Clinic and serves on its board of directors.
Jibben is excited to join her husband, Shane, in retirement and looks forward to spending more time traveling, with their first big adventure to attend their daughter's wedding in Las Vegas. She will be missed by faculty, staff and students across the campus, who all wish her a very happy retirement.