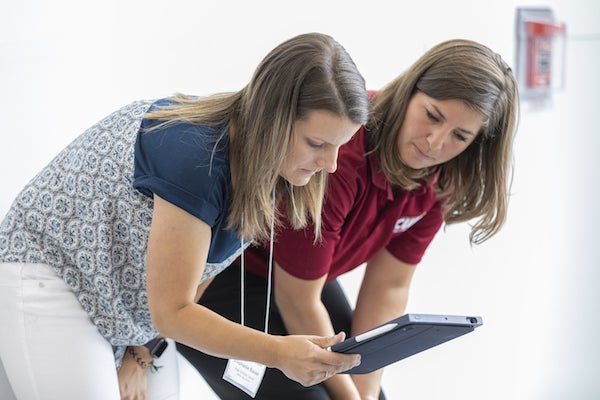 Building Idaho's future workforce, making strong community connections, enhancing economically challenged classrooms and giving Boise State students the chance to act as teacher mentors: all of that is happening in the new Onramp program, a joint project of several Boise State departments and their partners beyond campus.
The program teaches in-demand coding skills to K-12 teachers who can then share the knowledge with their students in schools across the Treasure Valley. Onramp targets schools where at least 60 percent of students receive free or reduced lunch.
"Coding is essential to help students thrive in a future driven by technology. When you teach coding, you also teach skills like critical thinking and problem-solving," said Mark Woychick, director of programs at the College of Innovation and Design. "This project is about community, creativity and coding. In that order."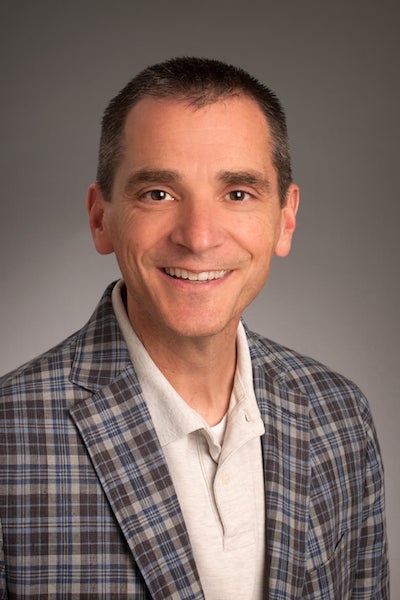 The program began with an invitation from Apple for Boise State to participate in the company's community education initiative, a new effort to bring coding opportunities to diverse communities around the country. Apple targeted Boise based on the growth in the Treasure Valley and the area's many app-based business startups, said Woychick.
The College of Innovation and Design, the College of Education and the K-12 Professional Development program in Extended Studies, enlisted help from the College of Western Idaho and the Idaho Digital Learning Alliance to create Onramp.
"We thought this partnership had the best chance for success and longevity," said Woychick. "This was an opportunity that we think will be good for Idaho educators and for students. It took a whole bunch of people saying 'yes.'"
That included 30 elementary, junior high and high school teachers from Boise, Nampa, Wilder, Jerome and other communities who attended the Onramp Summer Academy, a week-long intensive workshop based on Apple's Everyone Can Code curriculum at a Boise School District site.
Local groups, including the Boise Police Department, The Children's Home Society of Idaho (a local nonprofit that provides mental, emotional and behavioral health care services for children and families on a sliding scale), and Jannus (a local nonprofit health and human services organization that works with underserved groups) provided real world challenges. Each organization requested apps based on their needs. The police department wanted an app to help Boiseans who are homeless better connect with the community and its resources. Jannus wanted an app to help clients apply for small business loans as well as help Jannus assess the likelihood that clients would be able to repay those loans. The Children's Home wanted an app to help counselors stay connected with young clients. Throughout the week, the K-12 teachers created app prototypes, shared their ideas and presented possible solutions for their challenges.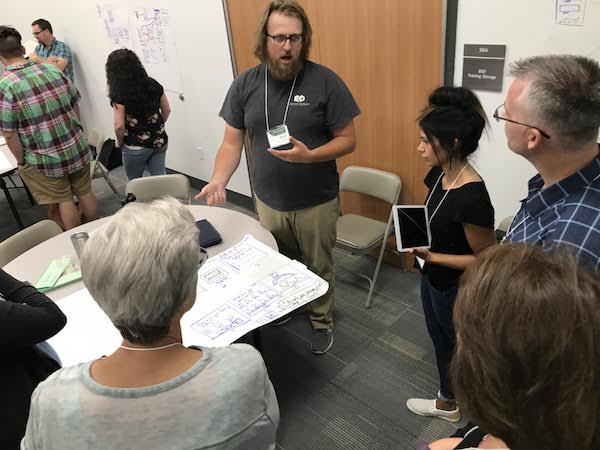 Jesse Bastian teaches math at Frank Church High School, a school for students who have not flourished in the traditional school environment for any number of reasons. Bastian just completed his masters in STEM education with an emphasis in computer science at Boise State. He attended the Onramp Summer Academy.
"People have the misconception that coding is something that happens in a dark room where people are sucking down Red Bull all night and staring at screens," said Bastian.
He wants his students to know that whatever their discipline, whether it's art, math or social activism, coding is applicable.
"These kids are getting ready for jobs… the entirety of the economy will exist in the information exchange web. That's what they need to be trained for," said Bastian. Coding and other technological skills, he added, "are the new literacy."
The academy gave him more tools to take to school. "And more than anything else, it made me think about how the conversation about coding needs to change – from a fun elective, to something everyone is doing."
Onramp, said Woychick, will provide ongoing support for teachers, including that from students in the Gaming, Interactive and Mobile Media (GIMM) program who will serve as teaching assistants in classrooms.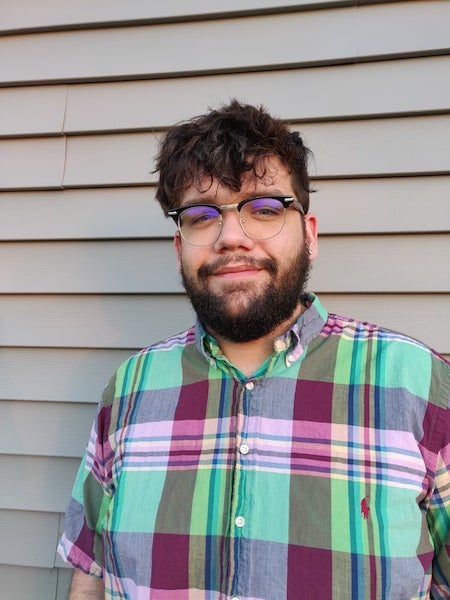 "I enjoy the whole experience of helping other people," said Nicholai Cascio, a senior GIMM major who will be a teaching assistant in the program. "At first it can be an exercise in patience, but soon people realize coding isn't magic. It's cool, powerful and eye-opening. And it's cool to see other people realize that."
Boise State's partners also are doing their part to promote coding. The College of Western Idaho and the Idaho Digital Learning Alliance are launching coding classes through Onramp in 2020.
Learn more:
Listen to a recent Idaho Matters program about Onramp featuring Woychick and Peter Risse, an associate dean of Extended Studies: https://www.boisestatepublicradio.org/post/boise-state-partnership-brings-coding-skills-k-12-schools-idaho#stream/0
"The mission of Extended Studies is to extend education beyond traditional boundaries," said Risse. Onramp represents a powerful public/private partnership that promotes workforce development by providing new skills to teachers, and resources they wouldn't have otherwise, he added.
— Story by Anna Webb