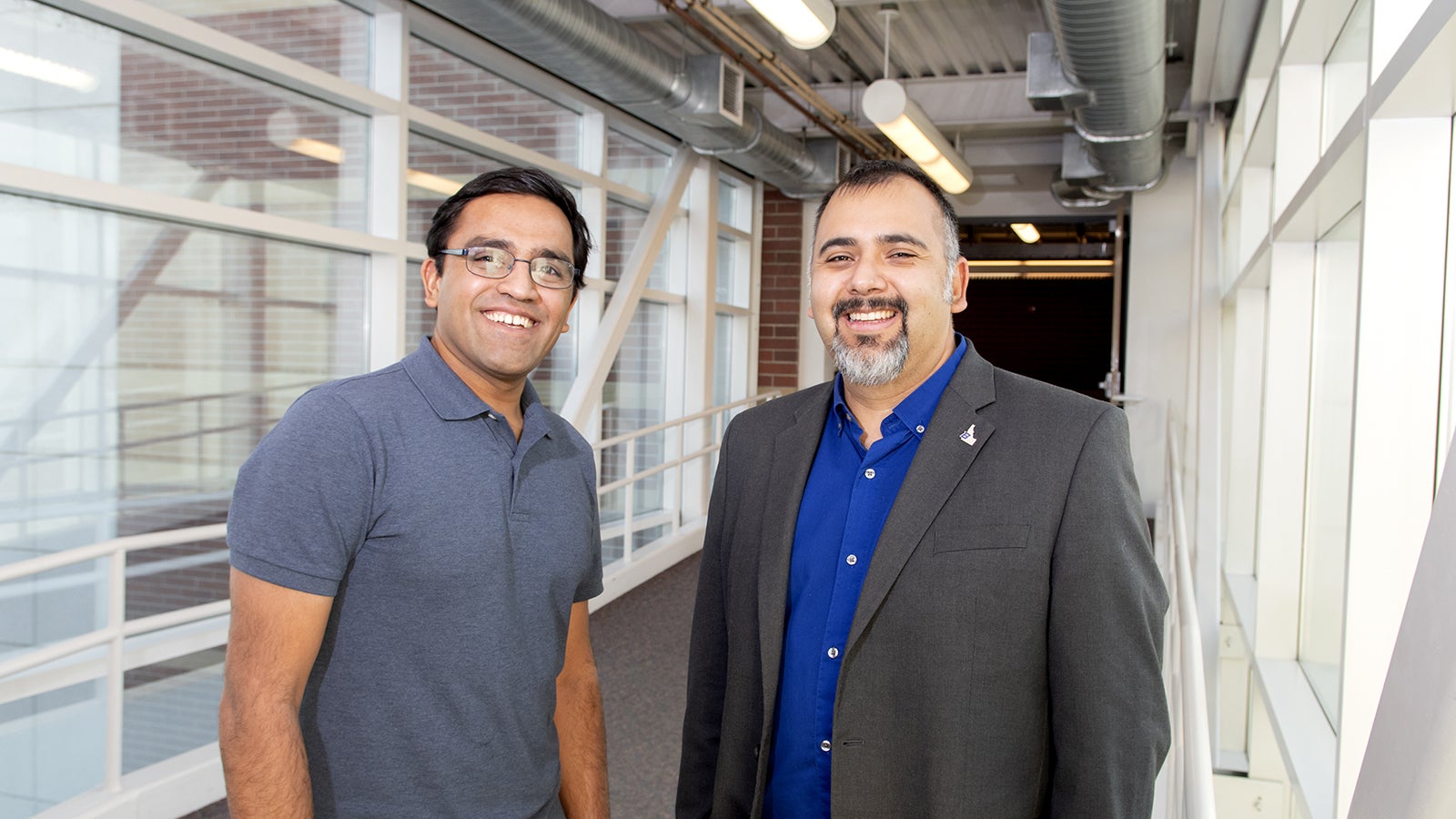 If you've ever taken apart an electronic device, you are probably familiar with the rigid structure of integrated circuits. But who says integrated circuits have to be rigid and inflexible? What if electronics could be printed directly onto curved or even flexible surfaces, such as the body of a plane, or into clothing?
College of Engineering faculty Dr. Harish Subbaraman and Dr. David Estrada are tackling this question by using additive manufacturing (or 3-D printing) to print integrated circuits onto the surface of 3-D objects and flexible film substrates with almost limitless applications.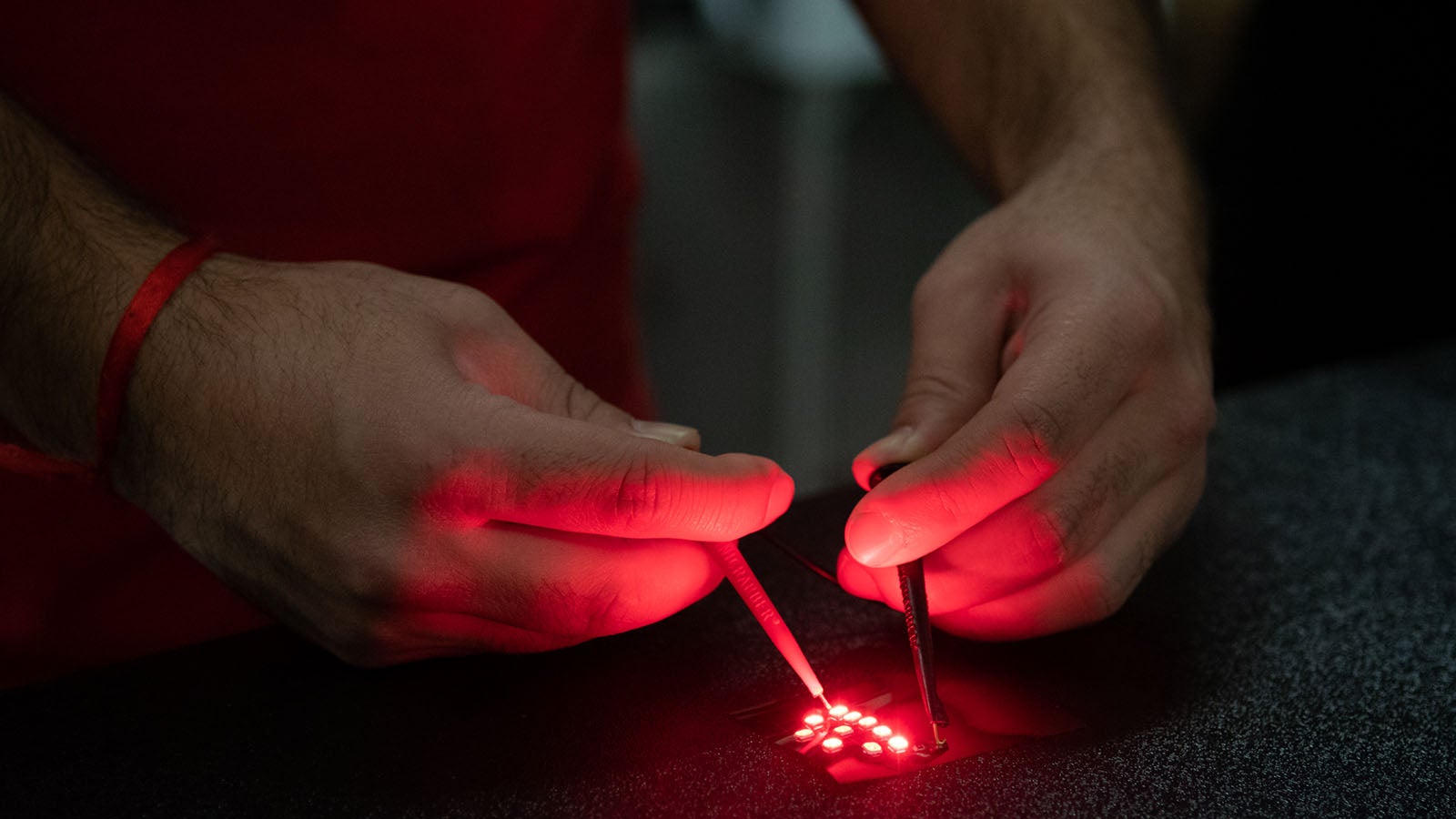 "Instead of having something that's as rigid as a traditional integrated circuit, the contents will be thin, where you could actually bend them and flex them without losing any kind of performance characteristics," said Subbaraman. "The end goal would be to have flexible batteries, flexible solar cells, everything, on the same platform, so that now you have a fully self-powered, light-weight system."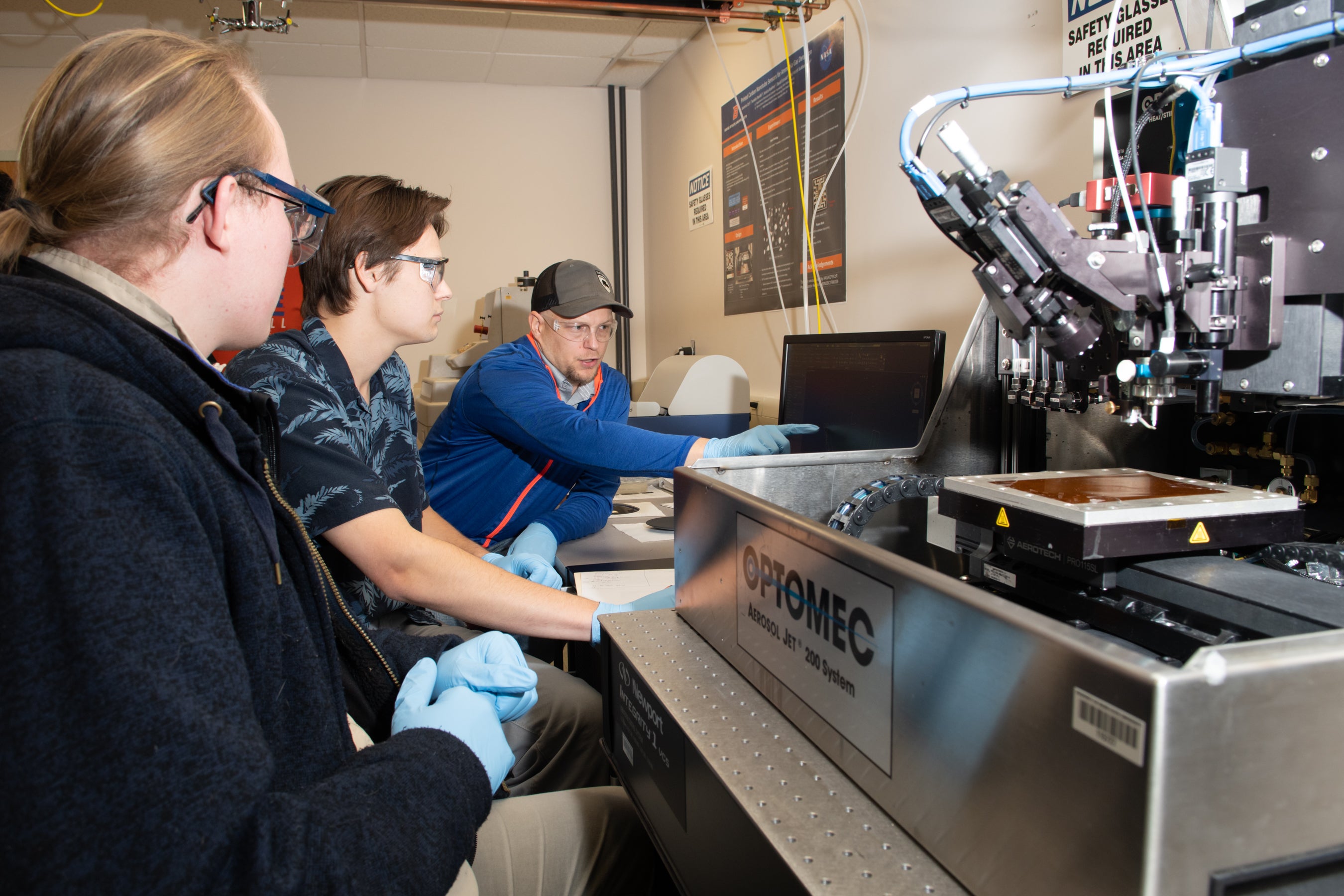 Subbaraman's students are helping with the research and gaining experience with cutting edge technology that will give them the competitive edge in the job market. The team's work is advancing Boise as a leader in flexible hybrid technology, and Estrada expects these advancements to be highly valuable to multiple industries.
"We are working in the defense industry, and we have interest from the biomedical and the nuclear industries in our flexible printed electronics here at Boise State. The market is projected to reach at least $20 billion within the next 10 years, and I think we are poised to impact multiple sectors," said Estrada.