The Cycle Learning Center's 10,000 Mile Bicycle Commuter Club has two members who have reached a major milestone this summer: John Bieter, director of the University Foundations program and a professor of history, and English professor Jeffrey Wilhelm both have crossed the club's 10,000-mile finish line.
Members of the 10k club track the distance that they ride their bikes each day instead of driving a vehicle. The Cycle Learning Center supports every member with a free tune up for each 1,000 miles ridden, exclusive deals, and discounts and repair workshops.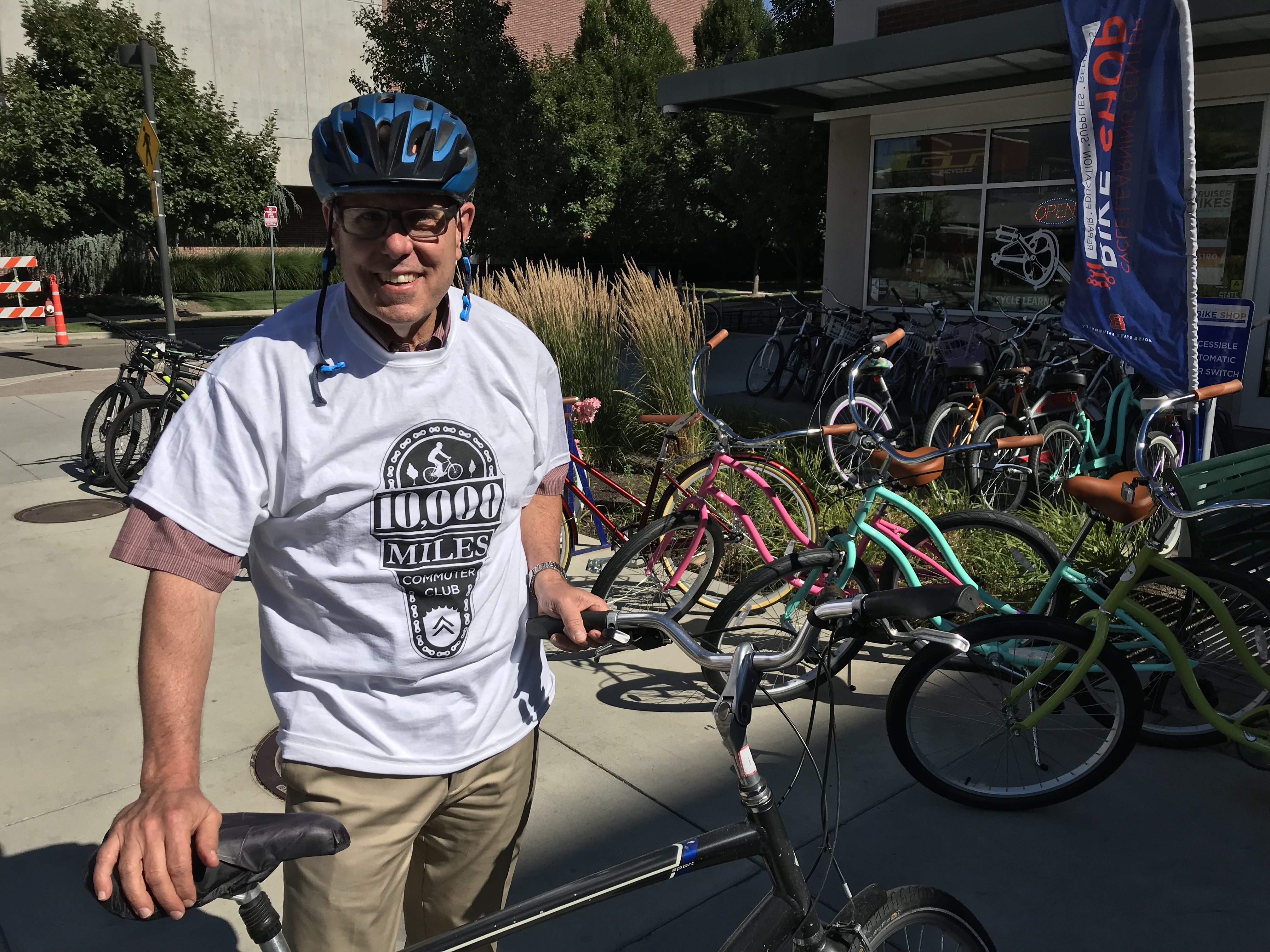 These two veteran riders joined the club in 2017 but have been dedicated cyclists for decades. Although each of their commutes is only a few miles a day, the miles add up and the benefits of cycling have created lasting habits for both men.
Bieter loves being on his bike before and after work to transition his mind and body, adjusting and focusing on his goals for the day. Feeling good about his health and the health of the planet are additional benefits to commuting by bike, he said.
Similarly, Wilhelm recalls how learning to ride a bike as a kid initiated a life-long love of the feelings of freedom and self reliance that two-wheel transportation provides him. His bike provides him with dedicated time outdoors and simplifies getting around, as parking is never an issue.
"The question for me isn't really why I bike everywhere – the question is why I would do anything else," he said.
Everyone is welcome to join the 10k club – simply email clc@boisestate.edu to inquire and sign up.