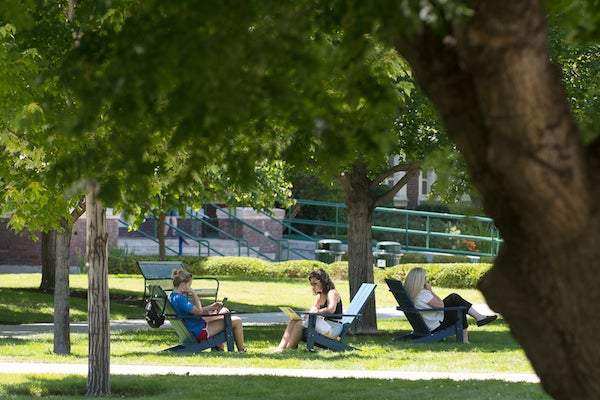 More than 10,000 students enrolled in the 2019 summer session at Boise State, representing a 10 percent increase in student enrollment over last summer.
The largest share – 67 percent – of summer enrollments were online. The university has steadily increased its summer online offerings in response to student demand, said Regina Jenkins, director of the summer program.
She attributes much of the growth to a new summer per-credit tuition discount for regular fee-paying students as well as growth in fully-online programs that are designed for year-round enrollment.
The summer resident per credit rate is 20 percent less than the fall and spring per credit rate. The summer non-resident per credit rate is more than 50 percent less than the fall and spring non-resident per credit rate.
"I think summer sessions are really a win-win. Students have the opportunity to take classes to stay on track or get ahead, to pursue a minor or certificate or to gain experience through credit-bearing internships or research," said Jenkins.
"We hear from faculty that they appreciate the opportunity to teach year-round and getting to know their students in a more casual environment. They also enjoy being creative with how they teach material in a condensed period."
Seventy-six percent of last year's graduates enrolled in at least one summer class during their time at Boise State. This demonstrates that students view summer classes as an important pathway to graduation, Jenkins added.
Taking summer classes also aids timely degree completion. Seventy-two percent of first-year students who graduate in four years or fewer enroll in at least one Boise State summer class (based on 2017 and 2018 graduate data).