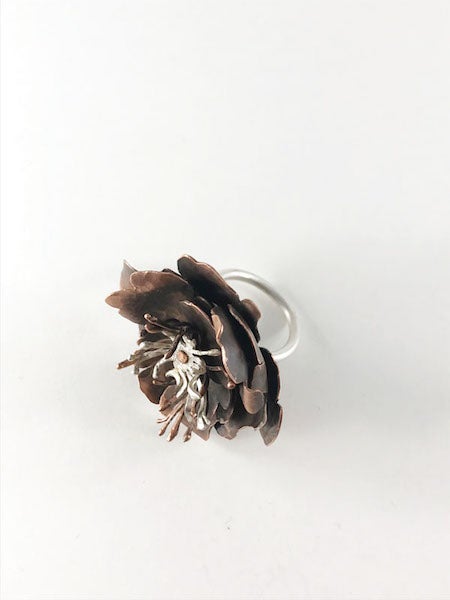 This year marked the 16th annual silent auction of handmade art jewelry by Boise State students and alumni at R. Grey Jewelry Gallery in Boise.
The auction ran May 2 to June 7 and raised slightly more than $1,400 for the art metals program.
All proceeds from the sale will pay for tools and supplies, as well as help cover the costs of settling into the new Art Jewelry and Metalsmithing Lab in Boise State's recently opened Center for the Visual Arts.
For more information about the program and upcoming events, contact professor Anika Smulovitz, anikasmulovitz@boisestate.edu.