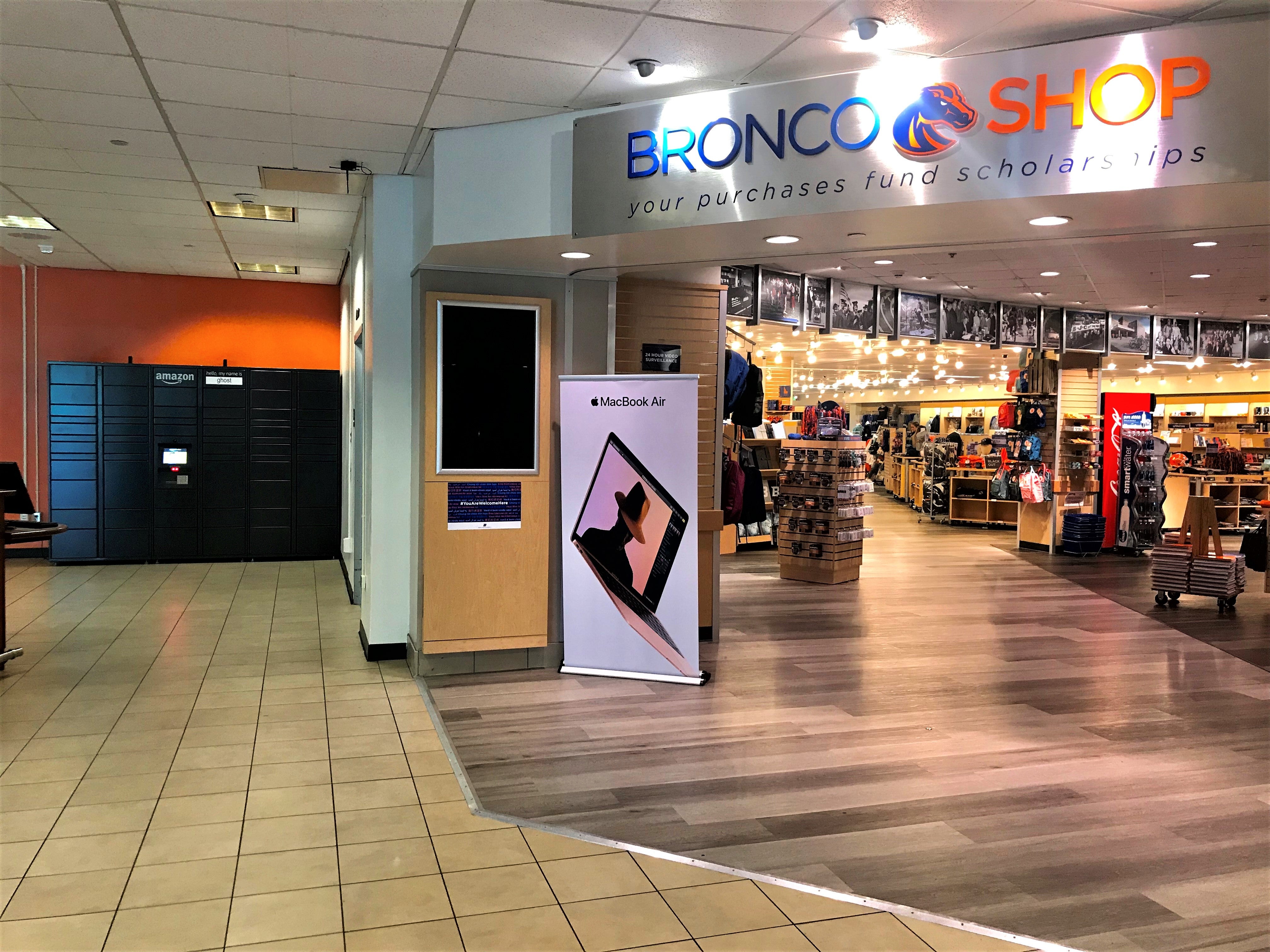 Amazon Hub Lockers have been installed in the Student Union Building for use by faculty, staff and students. The lockers, adjacent to the Bronco Shop, will enable the campus community to pick up packages from a secure central location – this includes personal packages that employees would like delivered to campus for their convenience.
Facilities, Operations and Maintenance has been delivering a number of personal packages to offices that are not work related, at the time and expense of university-supported business. One of the goals of the new Amazon lockers is to provide a location for staff and faculty and reduce the hours spent on deliveries that are not university related.
For more information on the Amazon Hub Lockers, visit: https://www.amazon.com/primeinsider/tips/amazon-locker-qa.html
By providing an Amazon campus location in the Student Union Building, returns can be completed easily through Bronco Express.
This project that been more than a year in the making and is a joint effort made by the Office of Information Technology, Campus Services and the Associated Student Body of Boise State University.