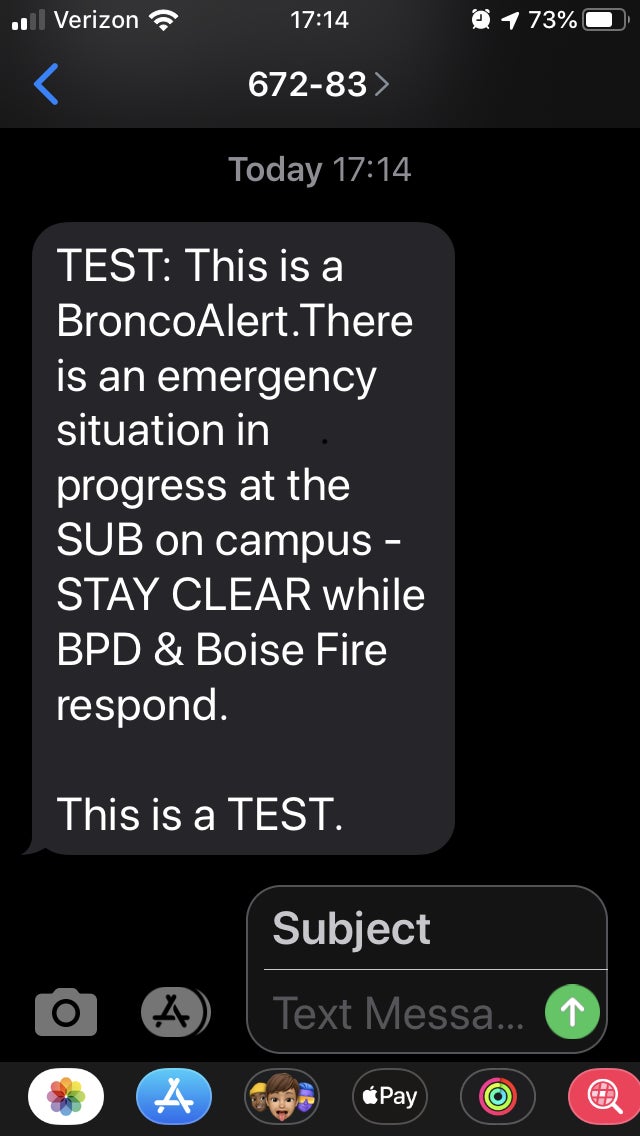 In order to improve efficacy and clear communication during an emergency, Boise State's Office of Information Technology (OIT) is transitioning the campus emergency notification system, BroncoAlert, from an opt-in to an opt-out system.
On Sept. 23, every student, faculty and staff with a mobile device registered with Campus Solutions automatically was enrolled in BroncoAlert for text messaging. While 100 percent of active student/employee emails have always been in the database, OIT now will include all "preferred" and "mobile" phone information as well. This means in the case of an emergency on campus, students and employees will receive text messages in addition to an email, which is faster and much more efficient in notifying the campus community of a hazard and/or threat to campus.
While the OIT team has put a lot of effort into this project, there may be unforeseen consequences once the new system goes live. Boise State's first emergency notification systems drill will not be held until Oct. 17, so unless a BroncoAlert is sent out prior to that date, the system will remain untested.
Some of faculty, staff and students may still want to opt-out, so OIT has built a BroncoAlert preference page where they will be able to do so.
However, it is the hope that faculty and staff will encourage students to retain their opt-in status. Opt-in numbers for text messaging had dropped to 31 percent for students; it should be in the 90th percentile once this transition is complete.
If they choose to opt-out, they will not be notified via text message in the event of a campus emergency, however, they will continue to receive email notifications. One hundred percent of student emails will remain in the system in compliance with federal Clery Act requirements.