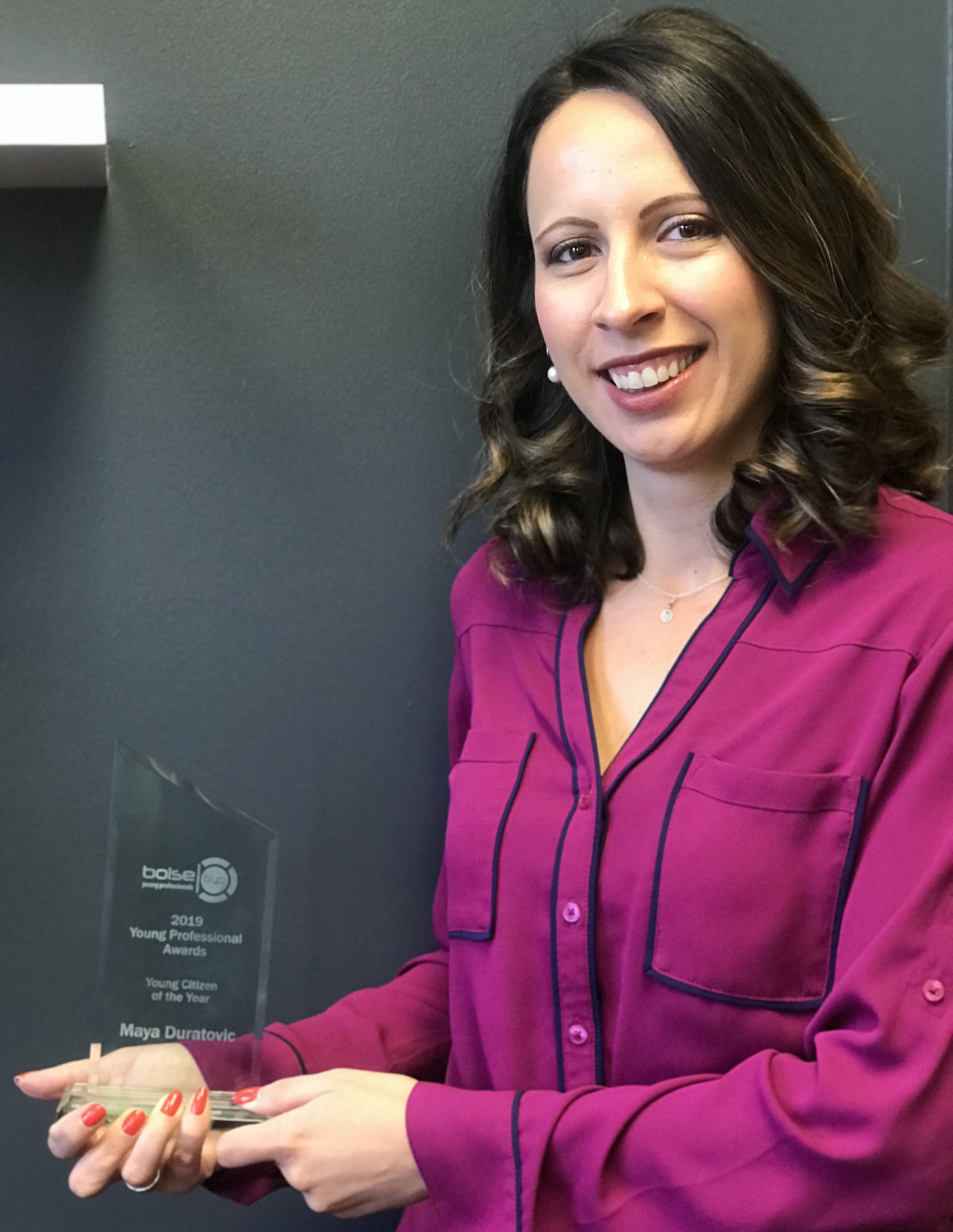 Maya Duratovic, manager of the English department at Boise State University, recently was awarded the Young Professional of the Year award by the Boise Young Professionals, which is part of the Boise Chamber of Commerce.
Each year, the organization honors professionals between the ages of 21 and 40 who are making a significant impact in the community. Applicants are graded by a panel of community member judges representing different industries and age groups. Duratovic was selected to receive the award based on her extraordinary public service, significant volunteer service and her positive community impact, among other things.
She has been particularly involved in promoting cultural awareness and international goodwill in the community. After moving to Boise as a Bosnian refugee as a child, Duratovic became progressively more involved in a nonprofit created to preserve Bosnian culture. As a leader in the local Bosnian community, she actively fundraises, recruits volunteers, writes grants and organizes events such as the annual Bosnian Heritage Day.
Her involvement with the Bosnian Cultural Center of Idaho led to her becoming a board member for Global Lounge, which promotes other cultures through art and music. She is a board member for Global Ties as well, which brings emerging leaders from all over the world to learn from and share with the Boise community.
Most recently, Duratovic served as the Community Engagement Coordinator for the Mandela Washington Fellowship, which brought 25 young African leaders from various African countries to Boise for six weeks. Founded by the U.S. Department of State, Duratovic co-wrote the $200,000 grant. Her leadership made it possible for the Mandela Washington Fellows to learn from various Boise-area institutions and community leaders, as well as gain valuable volunteering and cultural experiences.
Duratovic's dedication to leadership, volunteerism and community involvement is exemplary of Boise Young Professional's goals of preparing younger generations to lead, create, innovate and influence as the Boise community evolves.