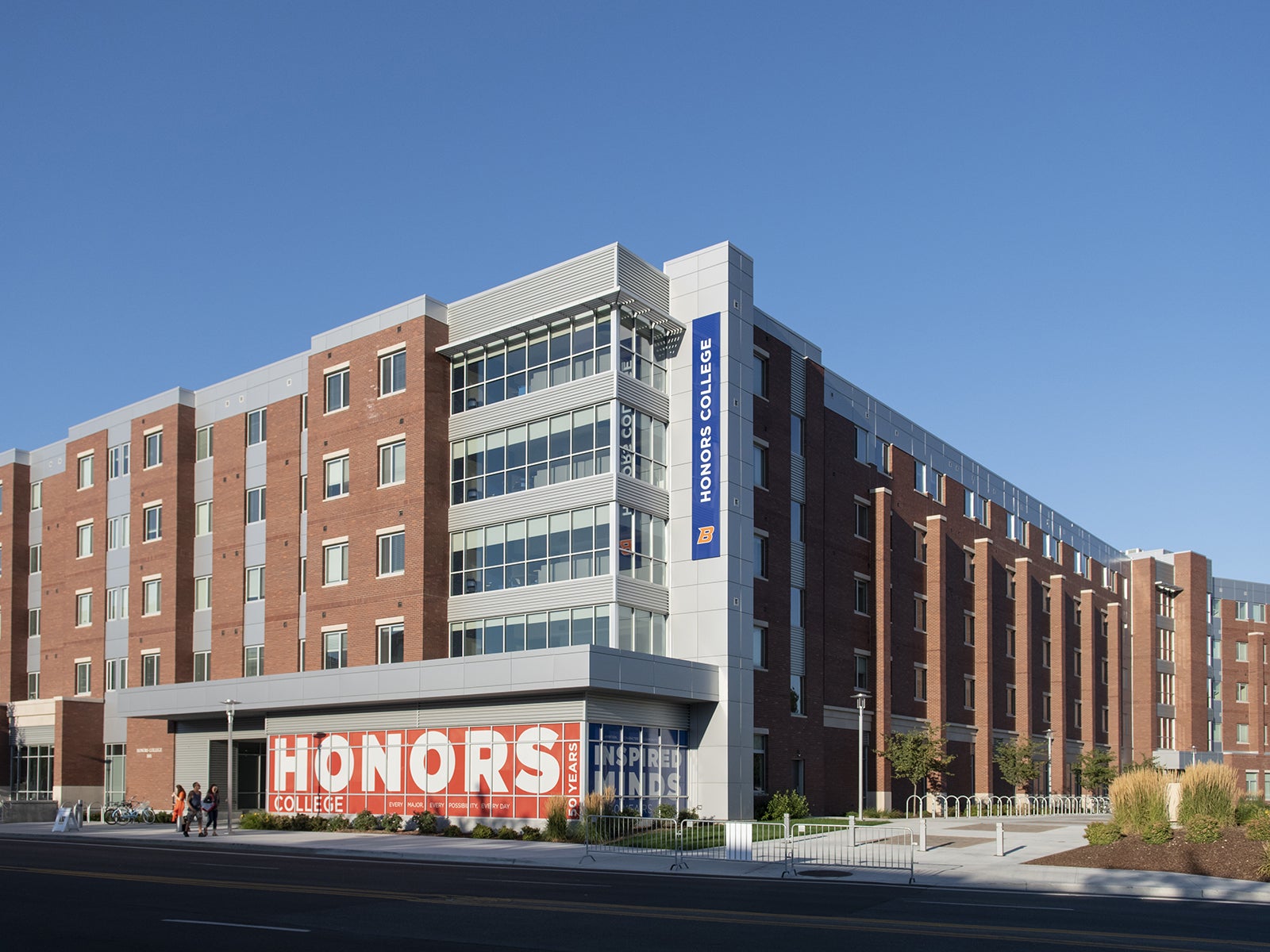 In 1969, the Honors College began challenging students to become more effective thinkers, writers and leaders at what was then Boise State Junior College. The program launched with just 27 students. Today, more than 1,000 ambitious, hard-working students representing every department on campus participate in the Honors College.
"Boise State's Honor College competes as a world-class, liberal arts education for a fraction of the price," said Cassandra Sullivan, Honors College alumna and 2014 Top Ten Scholar. "The faculty is committed to catering learning experiences to individuals."
Alumni go on to earn national scholarships, land in top graduate schools, smash through national championship titles and launch their Olympic bids.
"It's an incredible honor to be named a Rhodes Scholar and something I did not accomplish on my own," said Elena Gallina, Honors College alumna and 2018 Rhodes Scholar. "Boise State faculty, staff and students, particularly members of the Honors College, have put in hundreds of hours in helping me get here. I am grateful to all those who invested, not only in my professional and academic development, but in my overall growth as a human being."
To accommodate the growing on-campus demand for an honors community, the Honors College and Sawtooth Hall building opened in fall 2017. It features living and learning facilities, dining areas, classrooms, study spaces and housing for more than 300 honors students.
The Honors College seeks out students who are curious, driven and engaged. The college accepts applications from high school, international, transfer, non-traditional and current Boise State students, and chooses applicants based on their community engagement and a personal essay, in addition to strong academic performance.
"The Honors College means having a family away from home," said Isabelle Butler, a kinesiology major and Boise State softball athlete. "Everyone looks out for one another; it's the support system everyone needs."
Now, to celebrate its half century of educating bright, highly motivated students from all academic disciplines, the college hopes to reconnect with alumni from all classes and share their unique experiences.
"On the occasion of our 50th anniversary, we want to hear from as many alumni and friends of the Honors College as possible. If you spent time in the Honors College, let us know; we are eager to collect stories from alumni on the role Honors has played in their education and careers," said Andrew Finstuen, dean of the Honors College.