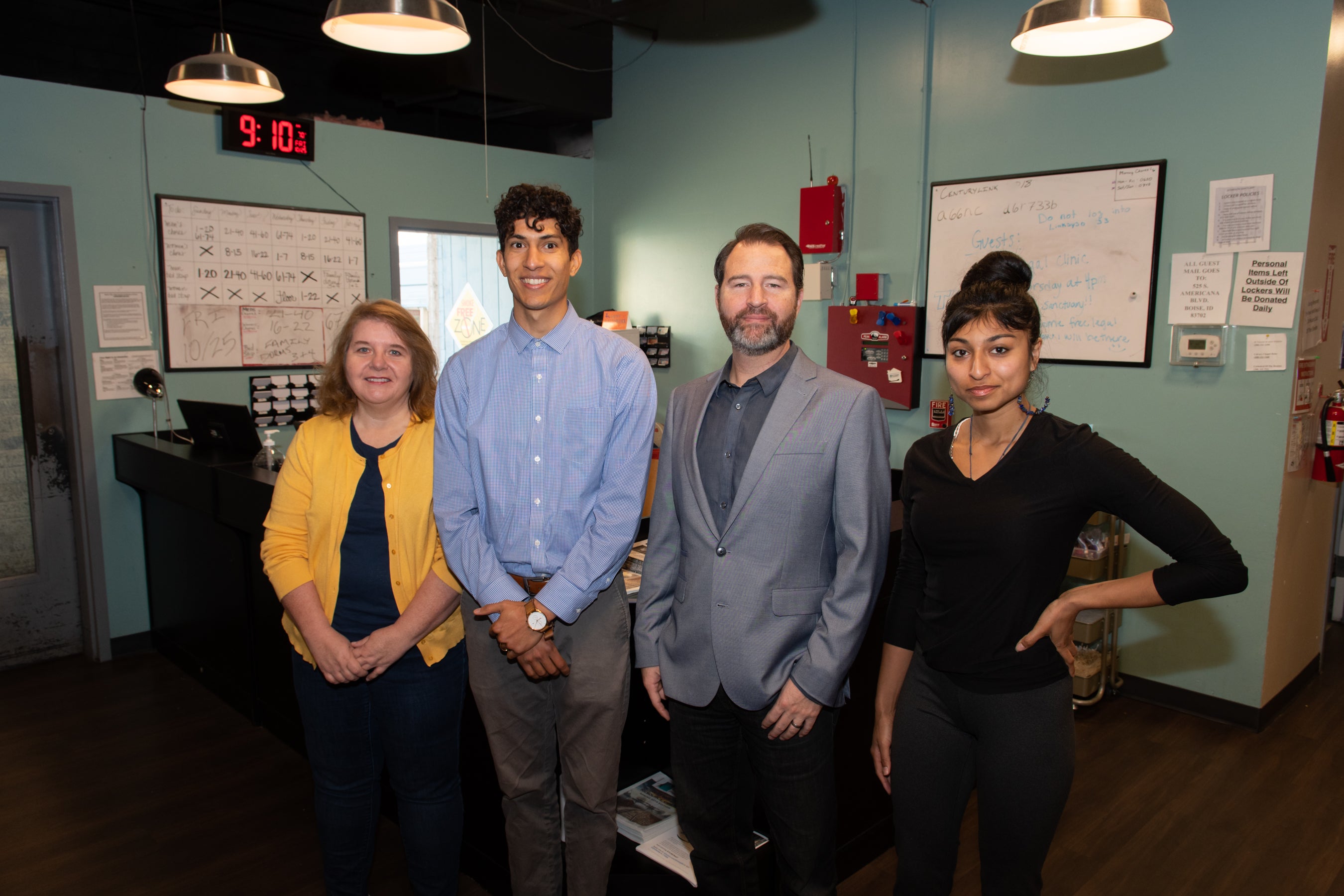 Boise State students and instructors of a university design course were honored Oct. 5 for their work in transforming a local homeless shelter into a place "meant to restore hope and a sense of home," according to student and Career Center employee Lonnie Jackson.
Through a Service-Learning class, "Design Thinking with IDEO," offered through the College of Innovation and design, in 2017 the design thinking team – instructor Luke Jones and students Payton McGriff, Marissa Zamudio, Grace Lazenby and Jackson – were connected with Interfaith Sanctuary. The local homeless shelter serves people of all genders, races, religions and sexual orientation, as well as families with children, by providing safe overnight emergency shelter and practical services to transition out of homelessness.
While functional, the nonprofit was soliciting ideas on how to use design elements to make the warehouse-like space feel more welcoming for guests.
"Many of the guests are spending all day outside and we wanted them to encounter hope when they walked in the sanctuary," Jackson said. "Our goal was to add words of hope, paint that calms, lights that soothe, and an environment that feels like home."
"Our team decided that our main focus would be to find ways to reduce anxiety and stress," Lazenby said. "Homelessness is a 24/7 job, without any reprieve. We knew that it would be game changing to be able to reduce stress levels so that real rest could occur."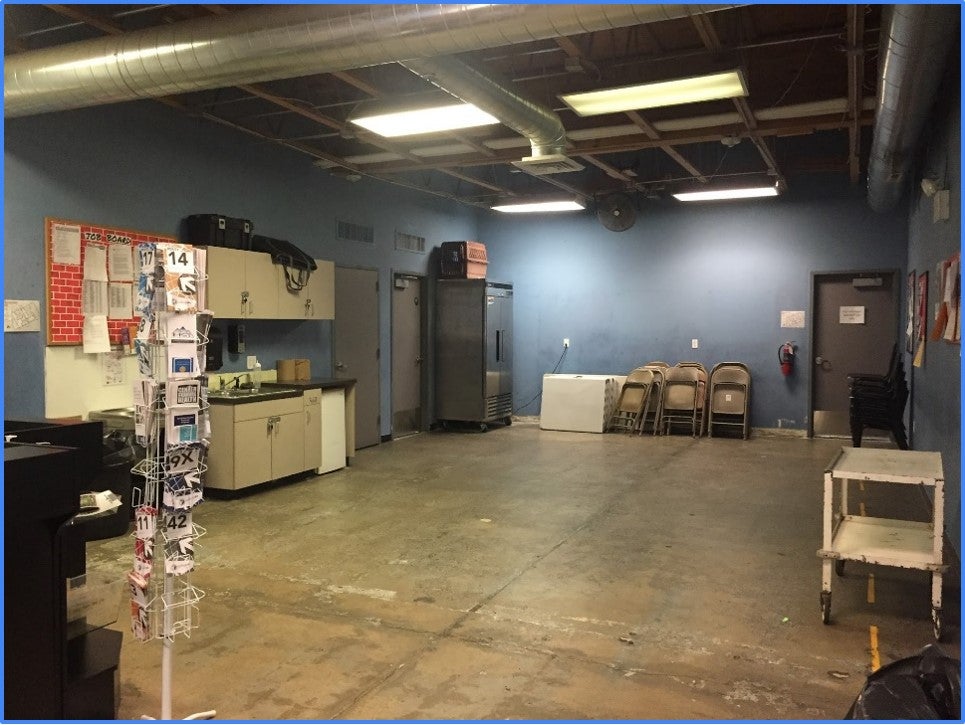 After observing the space and interviewing various stakeholders, the design thinking team got to work creating a list of recommendations. Among them: creating a hotel-like atmosphere that greet guests as they arrive; replacing harsh overhead lighting and dark paint with softer, homier lighting and colors; and adding functional cabinets and replacing the flooring.
A year-and-a-half later, thanks to the team's recommendations and community donations of labor and supplies totaling around $42,000, Interfaith Sanctuary is a more welcoming space for the individuals and families that temporarily call it home.
The design thinking team were honored by Interfaith Sanctuary for their work by being awarded "Collaboration of the Year" at an Oct. 5 awards ceremony.
"It started with a few compassionate college students and Boise State staff creating an empathic solution to a learned problem they observed while doing their classwork with us. Then an amazing group of partners got behind their idea to make it a reality," Jodi Peterson-Stigers executive director Interfaith Sanctuary, wrote in the group's award letter.
"To walk through the sanctuary a year and a half after our idea and to see the updated renovations, was such an incredible experience," Jackson said. "In design thinking, our goal is to build empathy by learning the user experience. We spent a lot of time observing and interviewing the guests to help put ourselves in their shoes and hear what would serve them. This process showed me the power of a single story."
My hope coming into this class was to be able to make a difference in someone's life," Lazenby said. "This project met that goal on many levels. My interactions with Interfaith staff and guests was meaningful; but my personal life and attitudes toward homelessness changed as well. I was reminded how easy it is to take the things I have in my life for granted. Because I have been given much, I too must give."