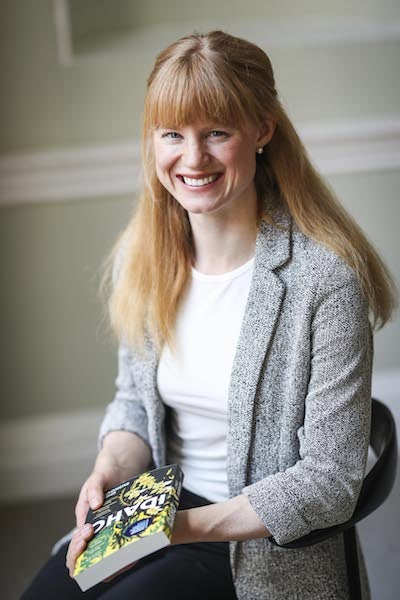 In a new episode of Conversations From the Sun Valley Writers' Conference host Marcia Franklin will speak with Emily Ruskovich, an assistant professor in the Department of Theatre, Film and Creative Writing, and award-winning author of the novel, "Idaho."
The episode premieres at 8 p.m. on Friday, Nov. 1, on Dialogue.
This year, "Idaho" won the International Dublin Literary Award, which carries with it a prize of more than $100,000.
Franklin talks with Ruskovich about what it was like to win the award and how it has changed her life. The two also discuss the plot of "Idaho," whose setting is based on the landscape of Ruskovich's childhood on remote Hoodoo Mountain in Northern Idaho. The story involves a mysterious murder of a young girl by her own mother, and the efforts of the father's new wife to try and untangle what may have happened. Ruskovich also reflects on the process of writing the book.
The Dublin Literary Award judging panel called Idaho "a masterpiece on the redeeming and regenerative potential of music, poetry, literature and art."
The Dialogue interview airs again at 11 a.m. on Sunday, Nov. 3, and will available for streaming at video.idahoptv.org.