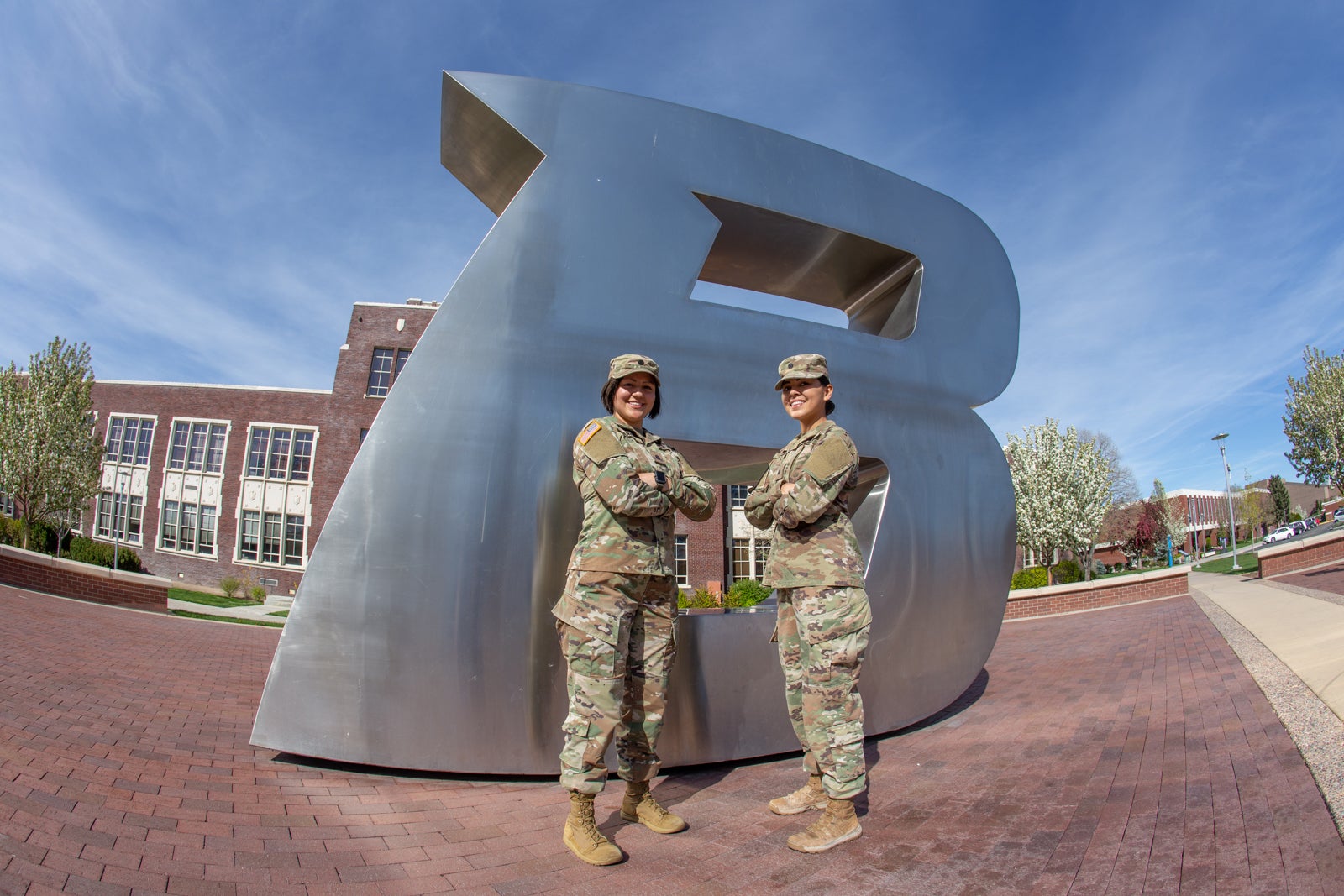 Boise State Military Programs have long supported active duty, guard, and reserve members and their dependents in reaching their educational goals. In line with this mission, Boise State now honors the federal government's tuition assistance rate of $250 per credit in select undergraduate online degree programs for active duty, guard and reserve members.
Boise State also helps prepare service members for their post-military career by offering flexible educational programs and additional financial support for service members using the federal tuition assistance rate. Boise State's Tuition Assistance Promise program was approved in April of 2019 and launched in the fall. The new per-credit rate is available to military students utilizing tuition assistance.
On average, this new initiative will save participating students $1,600 per year.
"One of the barriers for many service members using federal tuition assistance is that it will not cover the full cost of tuition," said Sean Hunter, the director of Community-Based Educational Outreach at Boise State and a member of the Idaho Army National Guard. "The Tuition Assistance Promise fund eliminates the remaining tuition costs for service members in select degree programs."
"Now that Boise State also implements the TA Promise, all expenses for the classroom are completely free to me," said Technical Sergeant Morgan Jacob, an active duty Air Force service member and Boise State student. "All that comes out of pocket are book expenses, which is amazing, it also is a substantial relief on finances. This, I believe, allows me to focus more on what I could be learning."
Air Force and Army service members currently make up the majority of Boise State's Tuition Assistance Promise users. While 64 percent of these students currently reside in Idaho, the rest are stationed worldwide: 21 percent are out of state, 12 percent are overseas and 3 percent currently are deployed.
Fully-online degree programs allow service members to continue working on their degree while working full-time, getting reassigned to new locations and even during deployments. Eligible online degree programs include multidisciplinary studies, applied science, management, public relations, public health, imaging sciences and students taking classes through the online degree pathway.
Jacob, who currently is stationed at Mountain Home Air Force Base, is enrolled in Boise State's online bachelor of applied science program. After he graduates in 2022, he has aspirations of earning his MBA.
"Our aim is to bridge that gap and encourage service members to use the educational benefits available to them while in the service so that they're better prepared when they transition out," Hunter said.
This is just one way that Military Programs, a part of Boise State's Division of Extended Studies, has revamped how the university supports the unique needs of military members. With offices in Mountain Home Air Force Base, Gowen Field and the Boise State campus, representatives meet students wherever they are to address their unique educational needs. These students benefit from flexible options, such as a wide variety of fully online degree programs that can be completed wherever they may be. Military Programs offices also provide testing services that enable service members to earn college credits and professional development opportunities that enhance a student's military and post-military career.
For more information, contact Laura Porter at (208) 426-4230, or email militaryprograms@boisestate.edu.