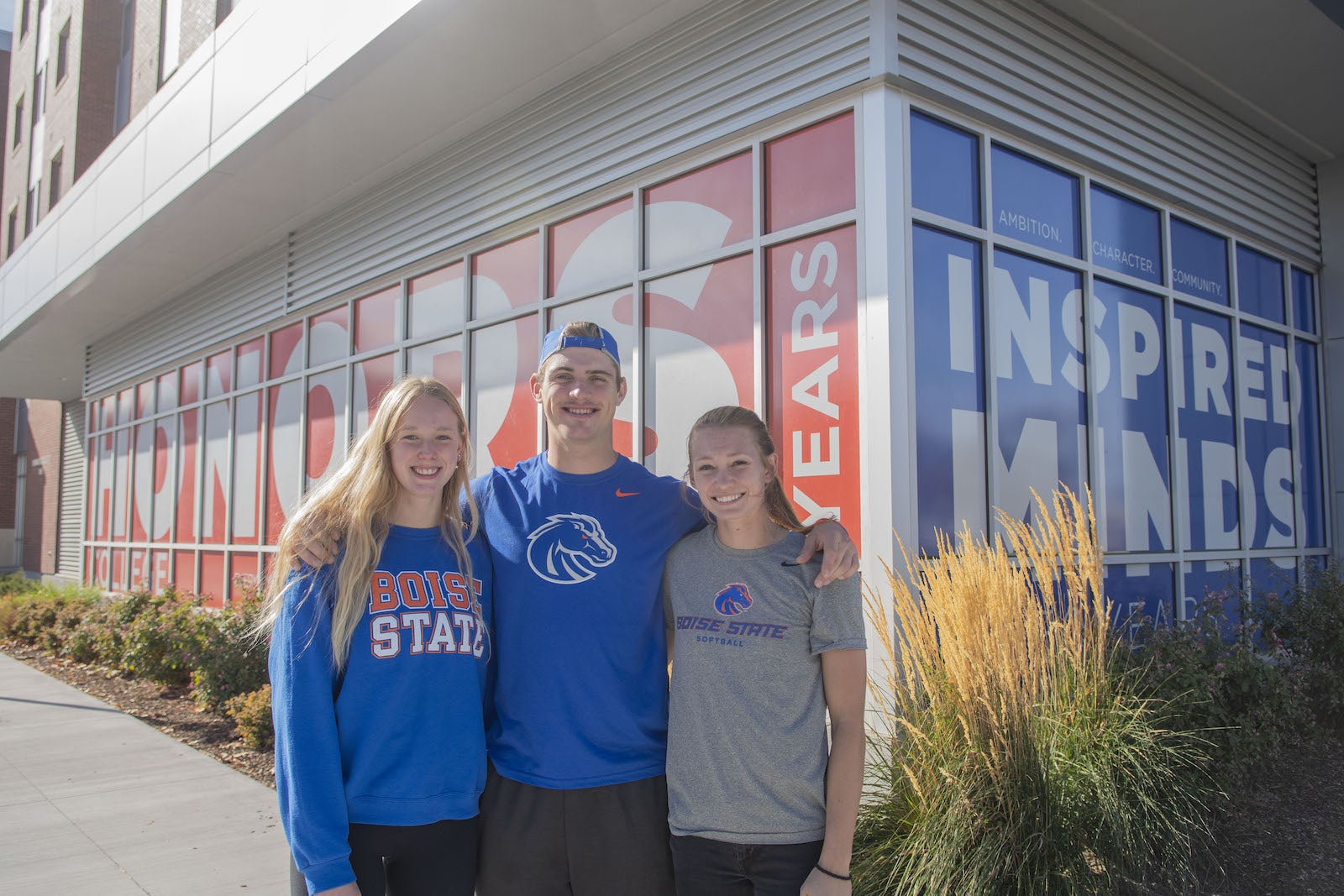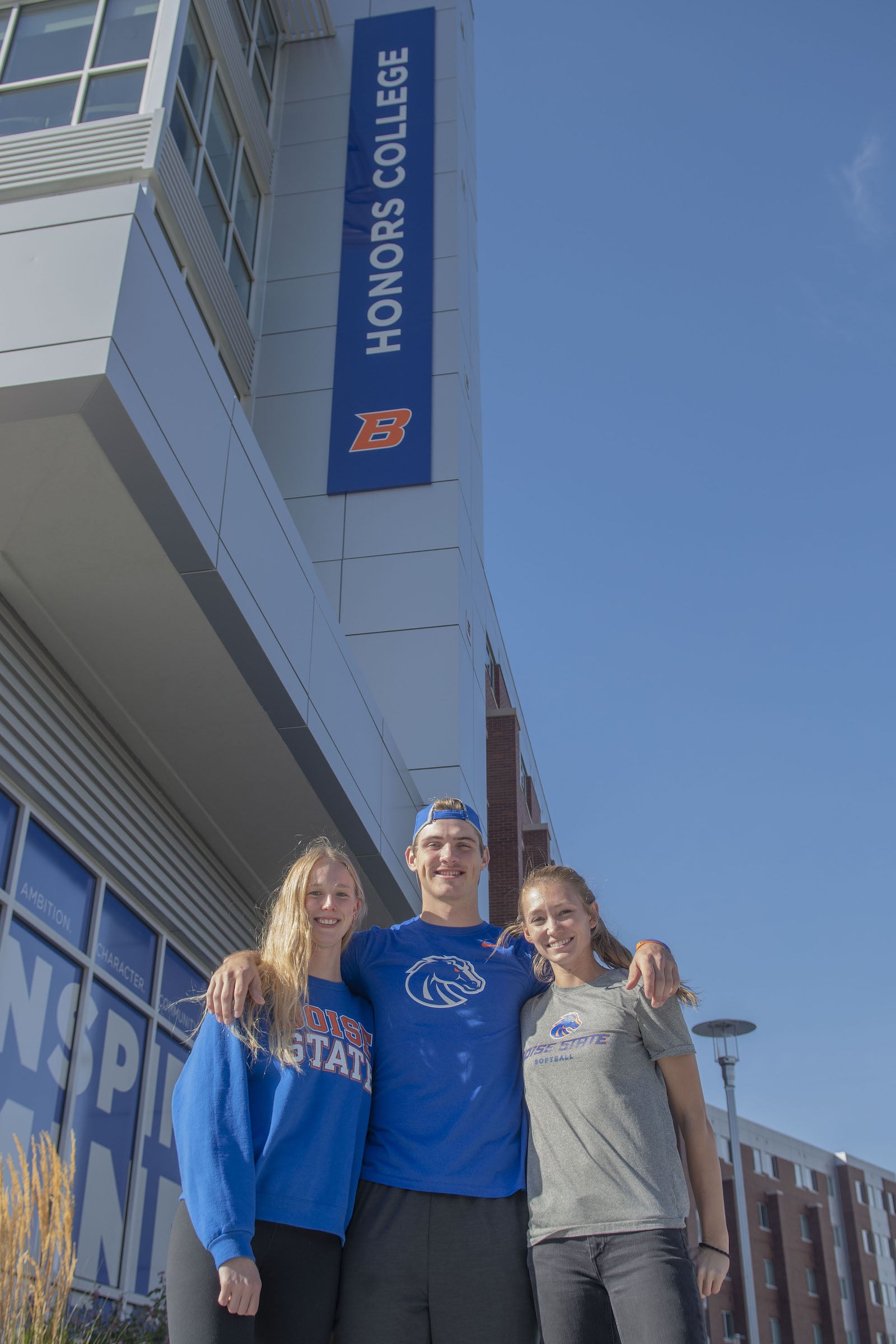 Boise State's new podcast series Beyond The Blue highlights students, faculty and alumni who are proudly representing the university on campus and across the globe.
In the first episode, hear about the lives of five highly-motivated Boise State student-athletes who are currently enrolled in the Honors College. Find out why these students decided to "bleed blue and honor orange," what pushes them to reach new levels in and out of the classroom, and how Boise State has prepared them for their future careers.
Guests include Andrew Finstuen, dean of the Honors College, and student-athletes Georgia Zacest, Nicole Suppelsa, Maddi Nilson, Ryland McDermott and Isabelle Butler.
Subscribe to Beyond The Blue on Apple Podcasts, Spotify or wherever podcasts are streamed.