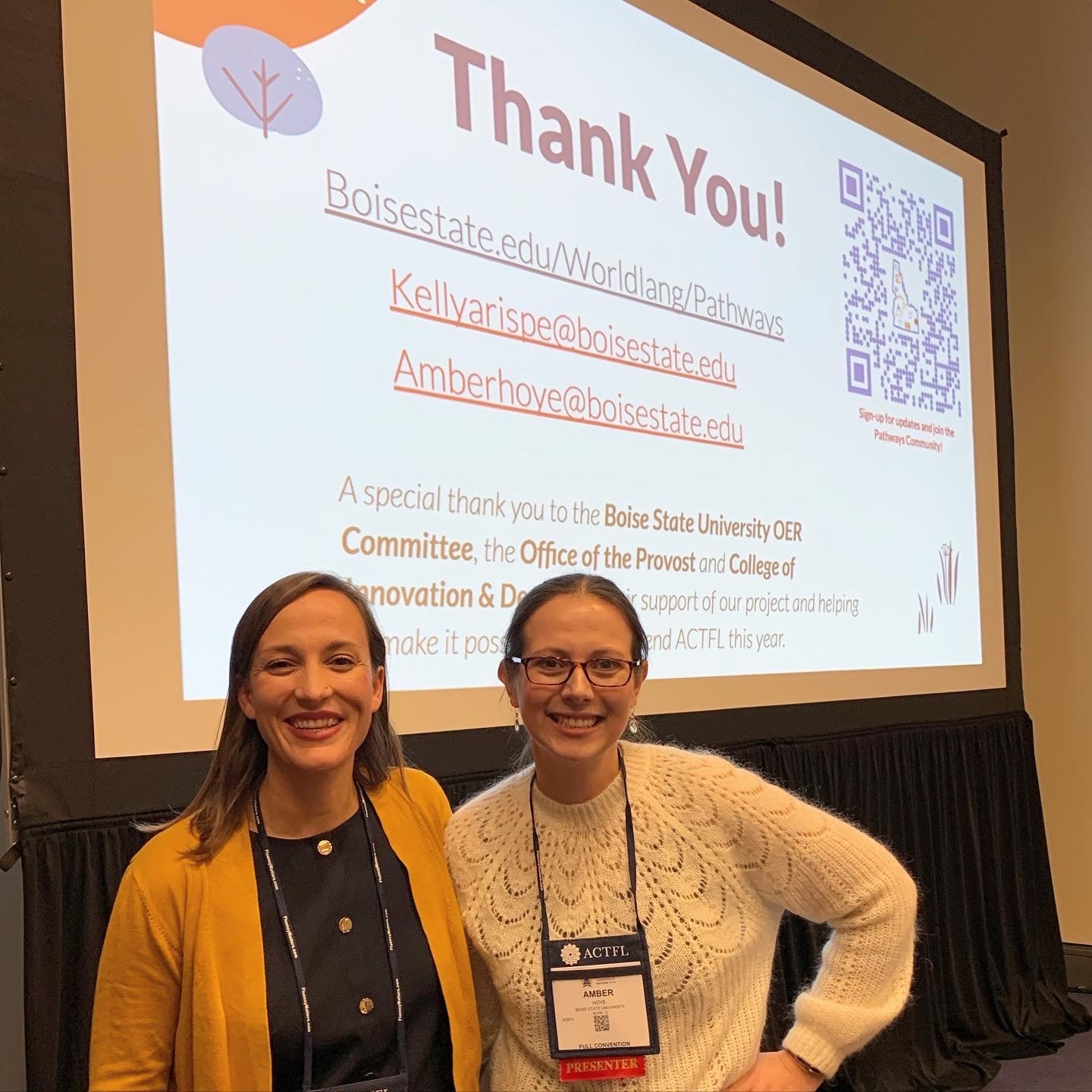 Kelly Arispe, an associate professor of Spanish, and Amber Hoye, World Languages Resource Center director, delivered a one-hour presentation titled "Hot Off The Press: Proficiency-based Classroom-ready Activities" at the American Council on the Teaching of Foreign Languages annual conference in Washington, D.C.
The presentation was attended by more than 250 language instructors and showcased the Boise State Pathways OER Language Teaching Repository, a free and an open educational resource repository of proficiency-based and classroom-ready activities for immediate implementation. Activities within the repository are aligned to national and Idaho-state standards, and are categorized by mode of communication and proficiency level, making it easy and efficient for instructors to access.
In May 2019, Arispe and Hoye received an open educational resources grant from the provost at Boise State. This grant enabled Arispe and Hoye to award five local K-16 as lead teachers to grow the repository for critical need areas specific to the intermediate proficiency levels – of particular interest to attendees and featured in their presentation. Additionally, Arispe and Hoye focused on the innovative ways language students in the Department of World Languages, in conjunction with their interdisciplinary Vertically Integrated Project course, support the breadth and depth of their Pathways OER Language Teaching Repository Project.
Learn more about the Pathways Project here: https://boisestate.edu/worldlang/pathways