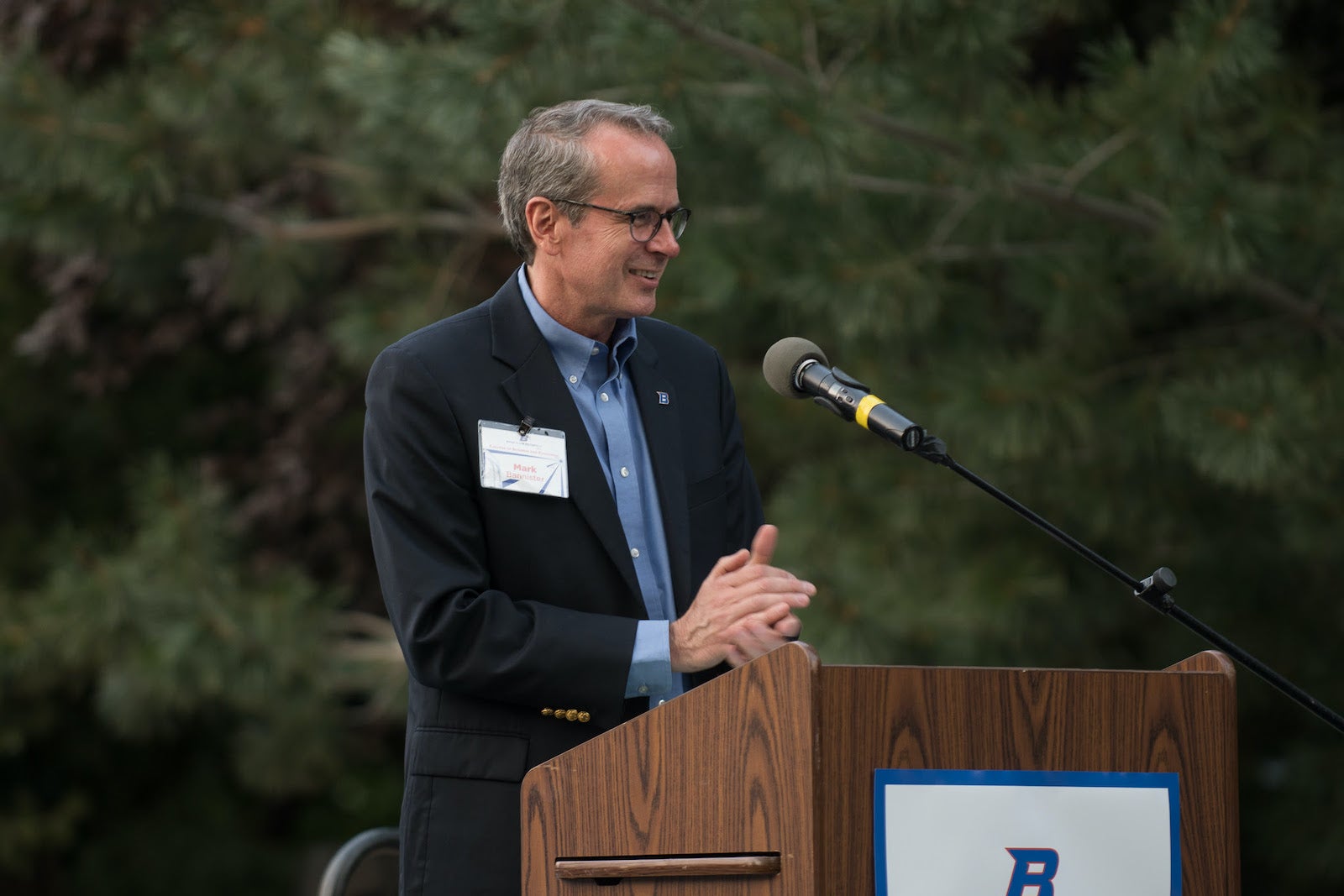 Boise State University is pleased to announce that Mark Bannister has been named permanent dean of the College of Business and Economics. Bannister served as the college's interim dean from July 2018 to December 2019.
Boise State President Marlene Tromp and Tony Roark, university provost, received input from the college's faculty, staff, students and the COBE Advisory Council, as well as several unsolicited communications from the local business community. The groups all conveyed strong support for transitioning Bannister into the deanship permanently.
"I am extremely pleased to be part of one of the nation's most innovative universities, which happens to be in the most livable city in America," Bannister said. "The College of Business and Economics is composed of a great group of faculty and staff. I am honored to work with such talented and dedicated people, as well as a highly committed and supportive alumni and employer base. Together, we are providing first-class education and learning experiences for students, and we are contributing through research and outreach to the business community of the entire state of Idaho."
Before joining Boise State, Bannister served as the dean of the Robbins College of Business and Entrepreneurship at Fort Hays State University, where he received the university's Pilot Award – its highest teaching honor. He also was frequently recognized for his teaching by student groups. He invited entrepreneurs on campus to present to faculty and students, and worked with the university's foundation to increase private giving to the college and its departments.
"Mark was no stranger to COBE when he came on board as interim dean, as he was a finalist in the national search conducted just four years prior," said Roark. "He brought a wealth of experience from his time as dean of the business school at Fort Hays State, and he has really shone during his time here. COBE chairs, faculty, staff and students have all given him exceptionally high marks for his inclusive vision, engaging leadership style, and strong connection to the college and business communities. I'm delighted to welcome him as the new dean of COBE."
Bannister holds a Master's of Communication Studies and a Juris Doctorate from the University of Kansas.