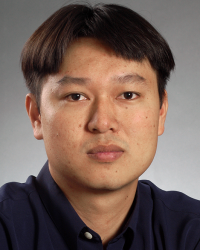 Brian Jaques, an assistant professor of materials science and engineering, and Sin Ming Loo, a professor of electrical and computer engineering, recently have been offered joint appointments with Idaho National Laboratory (INL). This unique appointment offers faculty the ability to enhance collaboration between both institutions, expand research endeavors and offer rich opportunities for Boise State students.
Jaques and Loo are the most recent INL joint appointment positions at Boise State. They also serve as faculty leads in the areas of nuclear energy and cyber security, respectively, for the Center for Advanced Energy Studies, a research and education consortium between Boise State University, Idaho National Laboratory, Idaho State University, University of Idaho and University of Wyoming.
"These joint appointments exemplify the collaborative spirit between Boise State and INL that empowers Idaho to lead, solving the grand challenges facing our world today," said Harold Blackman, interim vice president for research. "I applaud Brian and Sin Ming's contributions and congratulate them on their appointment."
"Sin Ming and Brian exemplify the collaborative spirit of the Center for Advanced Energy Studies," said David Estrada, the CAES associate director for Boise State University. "The networks they have built through CAES have been critical to facilitating these joint appointments and expanding the collaborations of Boise State within CAES."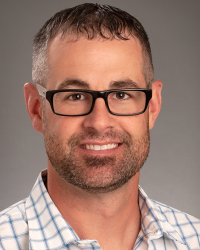 Jaques, who specializes in engineering materials for extreme environments and nuclear materials research, said this joint appointment is "very important for student pipelining into the job market in Idaho, especially in nuclear materials research where INL is the country's premier laboratory. This will help educate our students, expose them to the 'life after college,' and build their network for their future careers."
Loo, whose area of research revolves around cyber security and education, believes that this opportunity for closer collaboration can only help advance the field.
"This appointment allows us to continue to make education and research contacts. The only way to do cyber well is through collaboration," said Loo. "The collaboration contacts allow us to identify research opportunities for faculty, and internship opportunities for students."