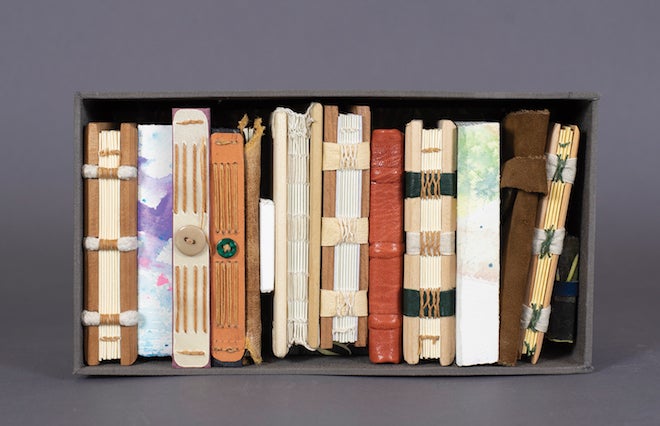 The Idaho Center for the Book presents the exhibition, The Things We Make, a collection of multimedia artist's books created by Scott Samuelson. In 2019, the Idaho Center for the Book named Samuelson Idaho's Book Artist Laureate.
The exhibition, open through May 1 at the Hemingway Western Studies Center, will include scores of Samuelson's handmade books and myriad techniques. A public reception for the artist will take place from 5-7 p.m. Thursday, Feb. 27, at the center. All are welcome; parking is free and light refreshments will be served.
Samuelson is a poet and artist from Rexburg, an emeritus professor at BYU Idaho, and has taught book arts courses and workshops at locations around the country. In his artist's statement he said:
"I write haiku. I write lyric poems. I watercolor. I letterpress print. I am a relief print maker, a carver of linoleum blocks and woodcuts. I hand write. I draw. I make large books, small books, and books in between. Some of my books are sculptural, many less so. I have made books out of metal, wood, paper. I sew onto cords, onto tapes. I make unsewn accordion structures and scrolls. I gild. I cover some books in leather. I believe books should be a combination of words and images, but many of my books have no words….My artist's books reflect my passions, my humor, and skills and styles I am hoping to develop. I make books to learn new ways of working, to attempt new structures or forms, or to experiment with new materials. I make books to affirm my values, interests, and passions-particularly the land, words, and my family and friends. I make books to play. I love a book that can have a good time. I hope such books will make people smile. And I love a book that can be serious about and preserve what is most important."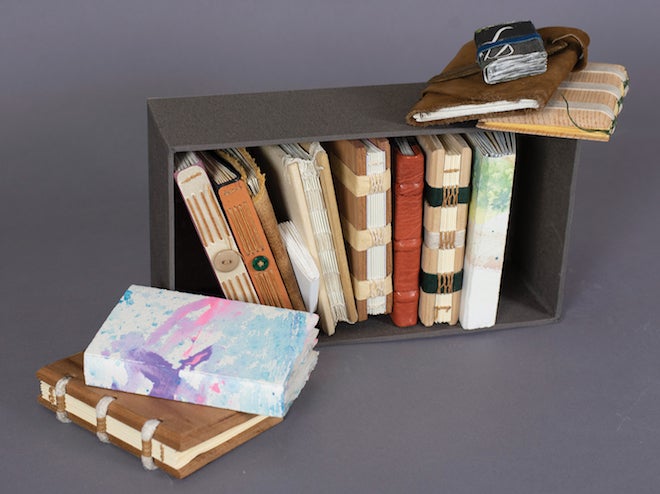 Samuelson will be a visiting artist on campus Feb. 25-27. He will be available for gallery tours with large or small groups. Art and writing classes already have plans to tour the exhibition with Samuelson, said Stephanie Bacon, Idaho Center for the Book director, but more time slots are available. Contact Bacon for more information: sbacon@boisestate.edu.