For the third consecutive year, Boise State University has received a grant from the French government to host the Tournées French Film Festival on campus Feb. 20 to March 6.
Films will screen at 6 p.m. on Thursdays and Fridays in the Micron Business Building, Skaggs Hall Room 1301. A Boise State community member will lead a post-viewing discussion of each film. Screenings are free and open to the public.
The line-up includes a mix of feature, documentary and animation: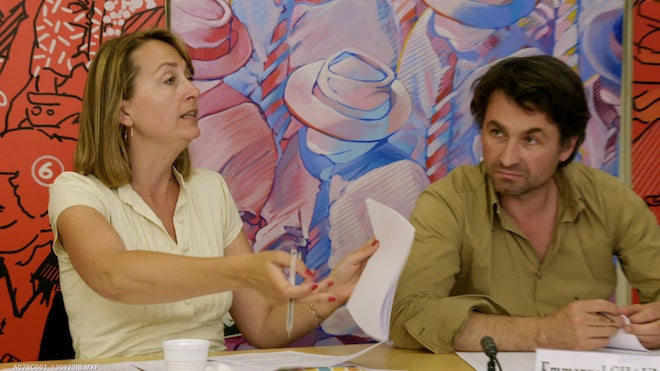 Feb. 20: "Le Concours / The Competition" presented by Hortense Everett, Department of World Languages
Each year, hundreds of aspiring French filmmakers congregate in an auditorium in Paris to take the first of three rounds of the highly competitive admission exam to La Fémis, France's leading film school. In "Le Concours," master documentarian Claire Simon follows each step of the process, from that first test of their eligibility to the group photo of the forty candidates ultimately selected.
As a former professor at La Fémis, Simon may be an insider, but she pulls no punches. She exposes the process of gatekeeping at an elite institution, one that intrinsically favors those with certain sociocultural backgrounds, leading to the extreme lack of diversity reflected in that group photo of future students.
Feb. 21: "Le Semeur / The Sower" presented by Virginia Husting, Department of Sociology
Following the coup d'état of Dec. 2, 1851, French President Louis Napoleon Bonaparte was crowned Emperor Napoleon III, setting off a bloody campaign of repression to root out his opponents. In some regions, entire villages were cleared of their adult male population, leaving women and children to fend for themselves.
Marine Francen's accomplished first feature uses this historical context and the true story of a man who wandered into a village exclusively occupied by women to explore female desire, solidarity and resilience, raising quietly radical philosophical and political questions.
Feb. 27: "120 Battements par minutes / 120 BPM"
"BPM" is a fictionalized account of the history of Act Up-Paris, the story of some of the great heroes of our era: the men and women who fought for the recognition and improved treatment of HIV and AIDS patients at a time when a diagnosis was a death sentence.
As an original member of Act Up, writer-director Robin Campillo brings a detailed, thoroughly researched authenticity to his reconstruction of the activist organization's politically and emotionally charged group meetings, its colorful protests and the intimate relationships that bound the tight-knit group together.
Campillo divides the film in two sections, the first of which establishes Act Up's historical importance by focusing on its internal dynamics and political actions, while the second delivers the emotional punch of its impact on individual fates through a love story between two of its members, one of whom is dying of AIDS.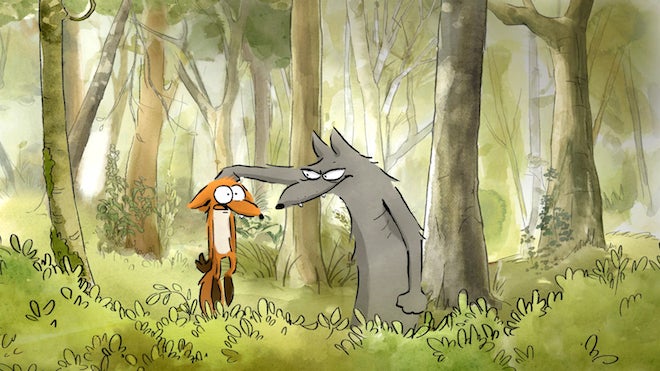 Feb. 28: "Le Grand Méchant Renard et d'autres contes / The Big Bad Fox" presented by Marie-Anne Glover, Department of World Languages
Adapted from an acclaimed series of comic books written and illustrated by co-director Benjamin Renner, "The Big Bad Fox and Other Tales" consists of three stories featuring a recurring cast of hapless farm animals.
Combining an infectious warmth and a surprising slapstick sensibility, "The Big Bad Fox" is a treat for the whole family. Directors: Benjamin Renner and Patrick Imbert
March 5: "Stavisky" presented by Ru Wood, Department of Theatre, Film and Creative Writing
This overlooked entry in Alain Resnais's filmography deals with the months leading up to the death of the financier and embezzler Alexandre Stavisky on Jan. 8, 1934, the mysterious circumstances of which led to riots and the fall of France's radical leftist government.
Resnais places Stavisky's increasingly brazen schemes and eventual downfall in parallel with Leon Trotsky's exile in France, creating a chilling picture of a tipping point in European history when utopian socialist hopes gave way to fascism and idealism succumbed to cynicism. Yet the film is also a deeply engrossing psychological portrait of a Gatsby-like character obsessed with death but otherwise convinced the world will bend to his will.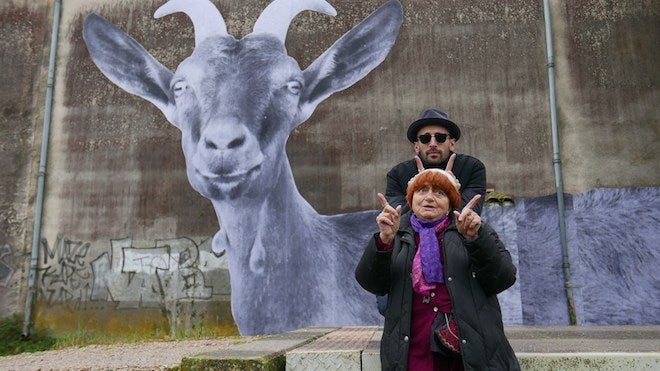 Mar 6: "Visages Villages / Faces Places" presented by Mariah Devereux Herbeck, Department of World Languages
With "Faces, Places," 89-year-old powerhouse Agnès Varda teams with the world-famous young street artist JR to make a film as wide-ranging as it is personal, as fanciful as it is pointed. Setting off on French country roads to find subjects for JR's trademark mural-size portrait photographs, the two artists focus on people generally outside of the spotlight: retired miners, factors workers, the wives of dockers and farmers.
Each encounter fills in another piece of an idiosyncratic portrait of modern-day France, as well as the evolving relationship between open-hearted Agnès Varda and mysterious JR. "Faces, Places" was nominated for an Academy Award for the Best Documentary of 2017.
Tournées Film Festival is a program of the FACE Foundation, in partnership with the Cultural Services of the French Embassy, which aims to bring French cinema to American colleges and university campuses. The festival reflects the diversity and the richness of French cinema through various genres – fiction, documentary, animation and repertory films – giving participants the opportunity to expand their programming and for audiences to experience French cinema through a wider lens.