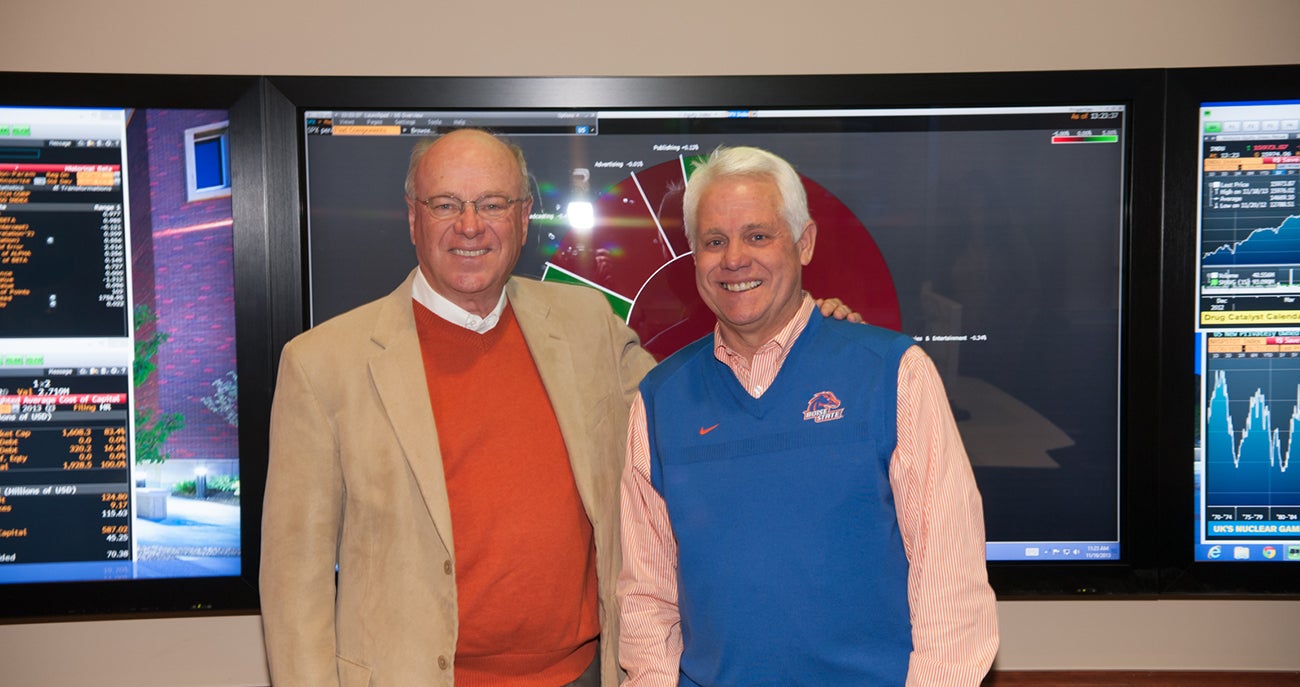 Allen Dykman, an alumnus of the College of Business and Economics, was named a 2020 AACSB Influential Leader. The international award recognizes 25 notable graduates from Association to Advance Collegiate Schools of Business-accredited schools.
Dykman was an early and generous donor who provided funding for the Dykman Financial Trading Room in the Micron Business and Economics Building, a resource that provides finance students access to a wealth of technological tools. It includes nine individually licensed Bloomberg terminals, which allow students to use the same data, research, analytics and news that industry professionals employ, giving them real-time access to Wall Street information. One year after the Micron Business and Economics Building opened, Dykman also provided the funds to purchase and install a state-of-the-art digital stock ticker display for the trading room.
He and his wife Dixie created the Dykman Athletic Scholarship for business majors to provide a steady stream of financial support to student-athletes at Boise State. Dykman also sponsors the college's golf tournament, which benefits business student scholarships each year.
Many Boise State graduates have been hired by his family business – Dykman Electrical, Inc. in Boise – which mentors them to become leaders within the company.