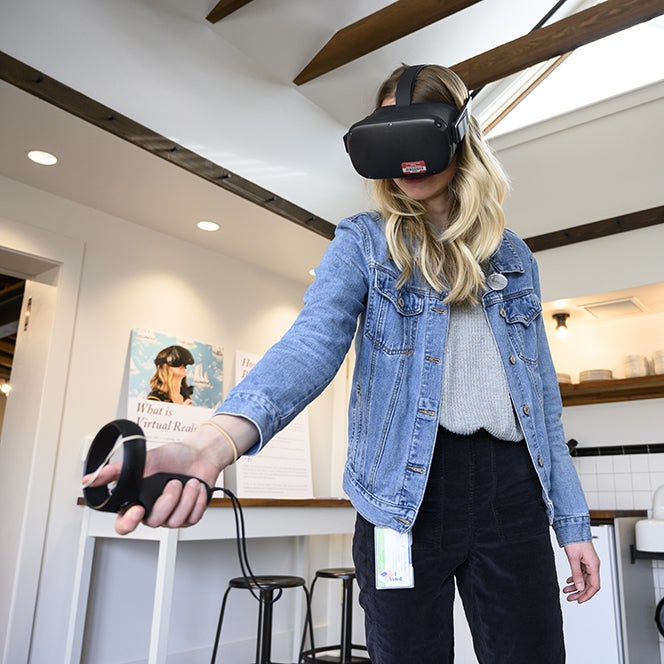 James Castle, a deaf, self-taught artist, lived at his home on Eugene Street in West Boise from the 1930s until his death in 1977. Castle's works are now in the collections of some of the most esteemed museums in the world, including the Smithsonian American Art Museum. The city of Boise opened the Castle home to the public as a cultural site in 2018. The site includes a tiny shed where Castle slept and created many of his distinctive art works from scrap paper, spit and soot.
The 120-square-foot shed is a frail artifact undergoing long-term conservation, making it inaccessible to the public for now. But it's an important space for historians and lovers of Castle's work and legacy. So the city of Boise called upon Boise State's Games Interactive Media and Mobile (GIMM) program to fill the gap. The GIMM team created a virtual reality (VR) experience that lets visitors get a sense of what it was like inside the shed during Castle's lifetime.
"They can explore a 110-year-old space with cutting edge technology," said Makenzi Dunstan, cultural outreach and education assistant with the Boise Department of Arts and History.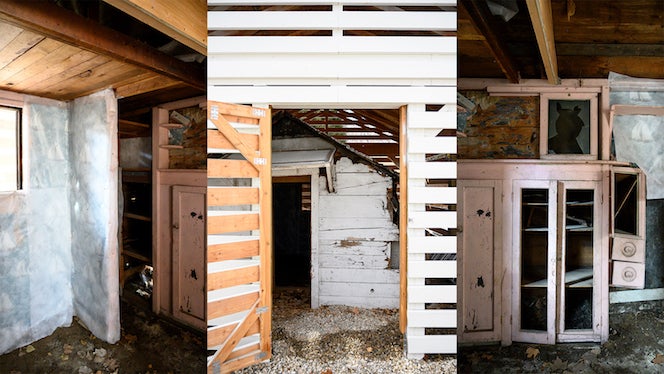 Visitors wearing the VR headset can see Castle's bed and desk, the attic space where he stored materials, and even the wood stove, long gone, that once warmed the room. The display includes interactive elements, including moveable tools castle used, a jar of soot, pencils and a heart-shaped box where Castle kept his "daubs," or the pieces of cloth he used to draw.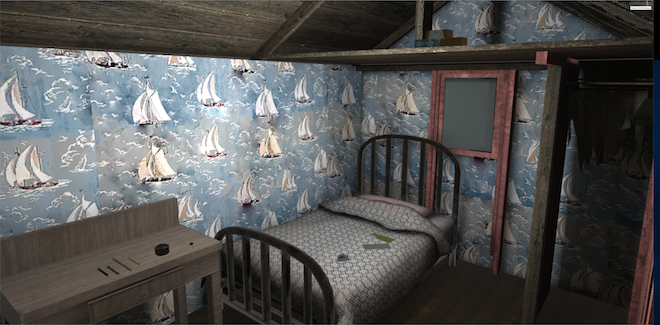 Lionel Lopez, a senior from Mountain Home double majoring in GIMM and applied math, was part of the team that created the VR experience. He had never thought of using VR to mesh technology with a historic site, and knew nothing of Castle and his significance in the Idaho art scene, he said.
"I've grown attached to the site. I liked going there and seeing what we had to emulate with technology," said Lopez.
In addition to the VR experience, the team developed an augmented reality (AR) app for another of Castle's residences on the site – a trailer that is now in storage in Boise. The app is available on Google Play for Android devices. A tablet at the site is available for those who haven't downloaded the app.
Students Keegan Provo, Dakota Kimble and Brennon Leman also worked on the GIMM projects at the Castle House.
For touring information, please visit the James Castle House website.
– Story by Anna Webb